An epic, impactful blog doesn't deserve to gather dust in your archives. By repurposing powerful posts, you make sure your mightiest content lives on to influence new audiences, drive conversions, and establish your brand as an authority.
The idea behind repurposing blog content is simple: Take a top-performing post and transform it into something new. Recycling quality content can come with many perks, including:
No hard work or resources go to waste. A blog post is the product of hours of brainstorming, research, writing, and rewriting. Reusing content wherever possible saves you time and makes the most out of your efforts.
Expanding your reach. While some customers favor blogs, others respond better to infographics, videos, or podcasts. Reviving your content in different forms lets you communicate to a broader audience, including customers who aren't interested in blog posts but enjoy other mediums.
Driving the point home. As the time-honored "Marketing Rule of 7" states, customers need to hear your message approximately seven times before they'll take action. Revisiting your best content reinforces its message in new, engaging ways, increasing the likelihood of conversions.
Boosting SEO. By publishing multiple types of content around one topic, you can target certain keywords in new ways. And, if you release your repurposed content on other sites, you get the opportunity to earn quality backlinks.
Keep in mind, not all content is worthy of repurposing. When choosing content to repackage, sift through your archives to pick out the very best posts. In addition to top-performing posts, you ideally want content that is "evergreen," or content that will be continually valuable to your readers in months or years.
Want to resurrect the power of your best content? Here are ten creative ways to repurpose blog posts:
Create an Infographic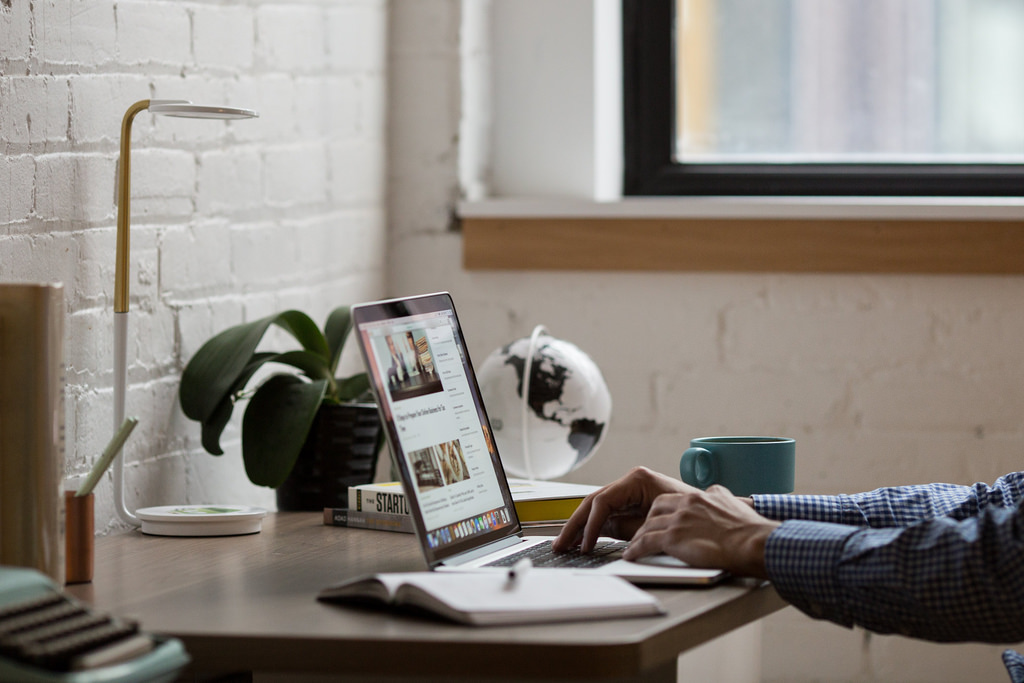 Image via Flickr by perzonseo
Particularly for data-heavy posts, infographics can help convey your information in an eye-catching, easy-to-read, and highly shareable way. No graphic design experience? Not a problem. Today, there are tons of tools that allow you to craft professional, visually compelling infographics in under an hour — no design skills necessary. We suggest checking out infographic tools like Canva or Piktochart.
Make a SlideShare Deck
Breathe life into old posts by turning them into a SlideShare deck. For those of you who are unfamiliar, SlideShare is owned by LinkedIn and ranks as one of the 100 most-visited websites in the world. As its name suggests, SlideShare divvies out content in a unique way: slideshows. Top-performing blog posts — especially lists, how-tos, and blog posts with rich visuals — can be easily adapted into a SlideShare deck that continually attracts audiences and draws traffic to your site. Not only will uploading your presentation to SlideShare create more opportunities for engagement and sharing, you'll get an embedded presentation you can share on your website or social media.
Create Email Campaigns
You can deliver informative and engaging content to a targeted audience while driving traffic to your blog by repurposing content as email campaigns. Snip out excerpts from your blog to create the text of your newsletter, and include a "click to read more" link to drive traffic to your blog.
Repost to Social Media
Don't be afraid to repost phenomenal blogs on Facebook and Twitter multiple times after publishing. By promoting and re-promoting posts on social media, you can drive more traffic and engagement to your best work. For example, posting at different times can help you reach customers in different time zones. Reposting relevant posts can also put your work in front of the eyes of any new followers, many of whom will be seeing your content for the first time.
Update and Publish
Sometimes, a great blog becomes outdated due to new information and industry changes. Rather than deserting a post that's past its glory days, you can update stale information and add new insights to remake an old piece into a fresh masterpiece worthy of republishing.
Answer Quora Questions
For the uninitiated, Quora is a Q&A platform where users can post questions for community experts to answer. You can establish yourself as an authority in your industry while driving tons of traffic to your blog by reworking your content as answers to Quora questions. Search Quora to find questions about topics covered in your blog, then post relevant snippets along with a "learn more" backlink to your blog.
Repost on LinkedIn or Medium
Reposting pieces of blog content on platforms like LinkedIn or Medium can help extend the reach of your original post. As with Quora, you should publish the intro and a few paragraphs, rather than your full article, and include a link that drives the reader to your blog to get the rest.
Publish an eBook
Publishing blog posts is a great way to test out content before compiling your best work into eBooks. Tie multiple posts that address the same topics together by using each post as an individual chapter or combining pieces of different posts together into chapters. Once you've completed your eBook, you can post it on your site for visitors to download, leverage it as a reward for email signups, or even sell it on your own site or through Amazon Kindle Publishing.
Make a Podcast or Video
Different people have different learning styles, and chunks of your audience may be more reachable through audio or visual content, like a podcast or video. To create a podcast, try recording a reading of your post — perhaps supplemented with commentary or discussion — on a platform like SoundCloud. To go the video route, you may want to try a free animated presentation software like Moovly or Powtoon.
Teach a Webinar
Webinars, or virtual online seminars, are a powerful marketing tool that can help you position yourself as an industry expert and communicate with audiences from all over the globe. Use single or multiple blog posts to create a presentation and script, then present it to live viewers on a platform like Google Hangouts.
Don't let awesome content fade into obscurity. A single great blog post can be reborn as these and many other content mediums. If you've had success repurposing a great blog into other formats, we'd love to hear your success stories!