While there's been plenty written on what makes great content marketing, there isn't a foolproof formula that will lead brands to monumental ROI and all the conversions they could dream of. What worked well for one brand and one audience may not work for another. We can learn, however, from other brands that have employed effective strategies and launched successful campaigns. Here are four examples of successful content marketing campaigns and what made them tick.
What Makes a Strong Content Marketing Campaign Tick?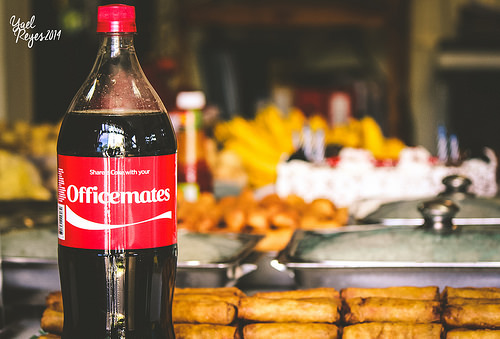 Image via Flickr by Miss_Analita
Before we get to our examples, let's explore what earned these campaigns a place on this list. What general principles can make a content campaign effective?
First, we need to change our mindsets. We want to sell products and services. We want to make money. Of course a significant ROI is the aim of any content marketing campaign, but that can't necessarily be the goal that dictates the decisions you make while creating and publishing content. Rather than seeing your content marketing campaign as solely a means of making you money, see it as a method of connecting with your customers and starting a conversation, whether that's a conversation between you and your customer or a conversation you inspire between your customer and their friends.
Throughout the content-campaign-creation process, keep those customers in mind. Take their lack of time into account and deliver eye-catching but short content that they can digest within a few minutes or less. Understand their needs and wants, then give your audience an experience that resolves their concerns and leaves them in anticipation waiting for what you come up with next. Make your audience feel understood and appreciated. When you build a relationship with your customer through these methods and more, they'll reward you with their loyalty.
L'Oreal's Beauty Squad
L'Oreal is one of the world's top beauty brands, and it's also one of the top brands at effectively utilizing content marketing campaigns. In the last few years, the brand has placed more emphasis on its digital content, especially on the "Beauty Squad" campaign. Rather than generating content themselves, L'Oreal, through the Beauty Squad campaign, brought in influencers to create YouTube videos and write articles that discuss recent beauty trends. L'Oreal then posted that content on its website and across a range of social media channels.
Beauty Squad provides L'Oreal's audience with what they're looking for: how to look beautiful. L'Oreal understands that an individual in their audience is more likely to Google how to make the perfect messy bun than to search for a specific L'Oreal product, so they devoted their resources to resolving their audience member's need. Just look at L'Oreal's Makeup.com. Sure, the website posts advertisements for makeup products, especially when the brand is launching a sale, but the emphasis on the website is helpful content.
Birchbox Magazine
Birchbox may not be as big as L'Oreal in the beauty industry, but they've certainly made their mark, thanks to effective content marketing. The brand has implemented content marketing strategies from its inception by delivering comprehensive and useful content to its audience.
The Birchbox magazine website consistently features new tutorial videos, informative articles, and more. The first thing that pops up on the site isn't an ad, but a how-to video. Such content displays that the brand is more interested in helping the user rather than selling to them, or at least that's what they want the user to feel. That content isn't an advertisement in itself, but it can foster a desire in the user to purchase that product so they can take part in these tutorials and see the benefits of the products for themselves.
Share a Coke
Even if you're not exactly a Coke fan, you'd have to have been living in cultural exile to miss the Share a Coke campaign. For this campaign, Coke took the most popular names and slapped them on the side of their bottles. Sounds simple enough, right? People (except for, admittedly, those with less common names, so your Bertrams and Bonnies may be missing out) have loved it and continue to participate in this content marketing push. They buy a Coke with their name on it, then they buy one for their friend, and they become a walking advertisement for the brand.
The foundation of this campaign is personalization. Even if there's a million other Tylers in the world, when you hold that Coke with your name on it, you feel like the only Tyler, the one that this Coke was meant for. A Coke with their name on it can give consumers a sense of ownership in the brand.
That personalization also makes buying a Coke an experience. You buy a Coke with your name on it, then see one with the name of a friend you haven't seen in years. You run the Coke over to them and bond over some refreshment. Boom. Now you have a personal memory with Coke as a central aspect of your experience.
Old Spice
The Old Spice history is a great redemption story centered on rebranding and fantastic video content. When someone mentions the Old Spice brand and you can probably picture a shirtless Terry Crews playing music with his muscles or Isaiah Mustafa telling you to "look at your man. Now look at me." While the brand may be one of the most memorable companies out there, it wasn't always this way.
By the end of the 2000s, Old Spice had lost a significant piece of the men's body wash market share. In response, what was then perceived as being an old-fashioned brand rebranded  using the extensive "The Man Your Man Could Smell Like" campaign. Immediately after funny, borderline ridiculous Isaiah Mustafa told women to look at their men and then look at him, the ad went viral, getting 40 million views in one week. From then on, Old Spice marketed their products as the key to manliness.
Old Spice's campaign has been successful for a number of reasons. First, they encouraged consumers to make Old Spice part of their identity. That encouragement creates an emotional connection to the brand. By making their content funny and, sometimes, just plain weird, Old Spice made their content memorable. Years later, many of us can still remember those early commercials.
These are just a few examples of brands that have driven content marketing campaigns to immense success. Use their content as templates to build campaigns that are engaging, memorable, personal, and helpful. We can't wait to see what you come up with.