5 Reasons LinkedIn is a Great B2B Marketing Platform
LinkedIn is often the forgotten social media platform. Although business-focused, it's still considered to be a type of social media. Perhaps the biggest difference when comparing LinkedIn to other social media platforms is its effectiveness for business-to-business marketing.
Business to business marketing, or B2B, is the practice of marketing in an effort to reach other businesses. Businesses of all sizes rely on the tools and services of other businesses to succeed. These are just a few of the reasons that LinkedIn is a must for all B2B businesses.
Brand Awareness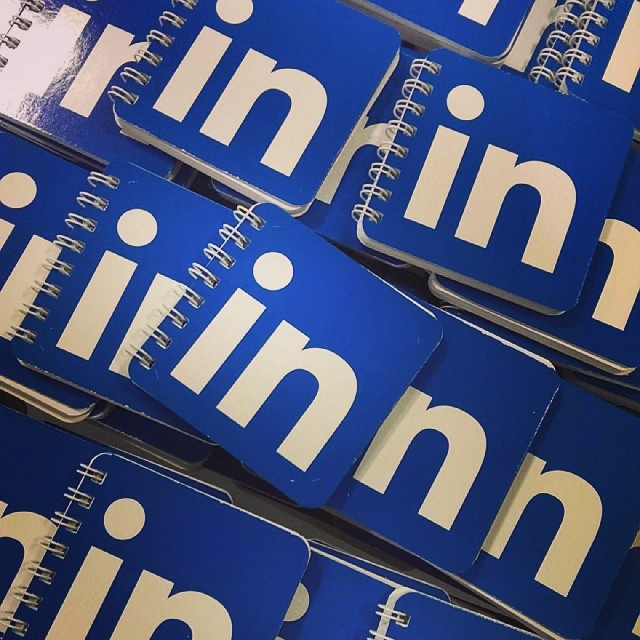 Image via Flickr by koka_sexton
Social media connects you to others all over the world. The problem with sharing information about your business on your personal social media accounts is that many of those users are not going to fall into your target market. In fact, only a small percentage of them may be business owners. Additionally, personal social media users may eventually get tired of hearing about your business and choose to unfollow you.
LinkedIn, however, is designed specifically for the business professional. You are expected to talk about your business. You are encouraged to connect with other business professionals. This means that by sharing information about your business in the form of posts, articles, or links, you are building brand awareness with markets that care about it.
LinkedIn also has many available tools to grow your brand awareness. Joining relevant groups and staying active in those groups can get your business name out there. You also have the ability to create your own business group, offering tips to other business owners, who also happen to be your target audience.
Lead Generation
LinkedIn can also be an invaluable tool for generating not only leads but leads that are of high quality. Do not be afraid to connect on LinkedIn. Some business professionals might be hesitant to connect with you if they have never heard of you or your business, but you're likely to find that many find connecting acceptable.
Additionally, you can narrow down potential connections based on their title, location, industry, and even the company they work for. This is a great way to get your foot in the door to your dream client or customer. It's also an effective tool to find small business owners.
LinkedIn lets you send a message with your connection request. Use this time to market yourself and your business and open the door for further communication. Another great tool on LinkedIn is the ability to see who is viewing your profile. This is a great time to send an introductory message to see what they'r interested in. If you're not already connected, it's a great time to send them a connection request.
Networking
Most business professionals understand the importance of networking, especially in the B2B industry. While in-person networking opportunities can be valuable, they're not always realistic. It can be difficult to find time, money, or motivation to attend numerous networking events. Additionally, you never know who is going to attend these events and whether or not they are your target audience.
When you use LinkedIn Marketing, however, you can do it on your own time. You don't have to take time out of your busy work schedule or pay thousands of dollars to fly across the country. You have the ability to specifically target the businesses that are most likely to benefit from your service or product. You can also connect with business professionals who could potentially connect you to other businesses that could benefit from your product.
Industry Education
LinkedIn also has many tools available to further your education on a specific topic. Additionally, you can create your own training videos that demonstrate your knowledge on a topic. By sharing these pieces of training with the public, you're not only gaining brand awareness, but you're also putting yourself in a place of authority and respect.
Community Building
LinkedIn also gives you the ability to create a company page. A company page can share specific details about your business. It also enables current employees to list you as their employer. Use your business page to your advantage to recruit quality employees and to increase brand awareness with potential B2B customers.
Common LinkedIn B2B Mistakes
While LinkedIn can be a wonderful tool for B2B leads, it's important to avoid these common mistakes.
Pushing Sales
While most LinkedIn users find it acceptable to connect with other businesses, most users don't want to be sold to constantly. LinkedIn is about putting your brand in front of potential customers. It's best to avoid pushy sales tactics and generic bulk messages. Instead, foster your relationships and watch them grow. Communicate with connections through engaging content.
Poor-Quality Content
Content is extremely important, even when on the LinkedIn platform. Avoid posting content that is not relevant or interesting to your connections. Content should be useful, engaging, and valuable. Using images and linking to other reputable sites can get you more views on your content. Quality content can also open up the door for communication with other businesses. Be unique, and share content that's interactive and visually appealing.  Posting regular content can also refresh your profile, encouraging connections to check your page often.
Not Optimizing Your Profile
Your LinkedIn profile is often the first thing that connections will interact with. Optimizing your LinkedIn profile is just as important as optimizing your website and your other social media pages. Carefully fill out each section with detailed information. Be clear about what your business is and who your target customer is. Encourage recommendations from other businesses that you have worked with. This will help to increase your trust factor and can get you additional quality leads.
Once you have completed your profile, never stop updating it. It's important to keep it up to date. If you acquire new skills, add them. If you publish new articles in your industry, share them. If you're shifting your business focus, your LinkedIn should identify with this.
If you are not using LinkedIn yet, it is time to take advantage of this extremely valuable B2B marketing tool. Increase your brand awareness, foster your connections, and increase your leads.
More from the author: