6 Content Marketing Tips for Startups
Ed Pronley
on
November 2, 2021 (Updated: May 4, 2023)
If you're running a startup business, it's important to know how to get your name out onto the internet and into the world. You want people to find your brand easily and attract them to your products and services. One of the best ways to do that is through content marketing. Content marketing can help you improve your search rankings and generate organic traffic directly to your startup's website. In this article, we share some content marketing tips for your agency.
Jenna Guarneri recently wrote an article for Forbes that talks about the five tips for getting your startup noticed. Though the list is excellent, we think the most effective way to get your startup noticed is to focus on content marketing. So, we've added a few more tips to the list we think you'll find very helpful.
Why Content Marketing is Helpful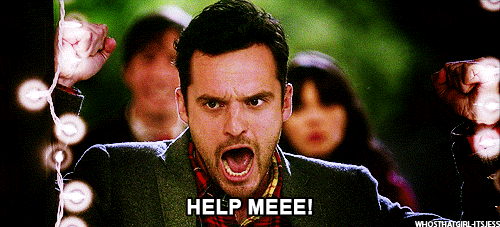 Image via GIPHY
There are many reasons content marketing is helpful to businesses, some of them include:
Increasing brand awareness: By creating and syndicating your content, you can increase your brand awareness more effectively. That's because you're developing a strong internet presence where people can find you and your business more easily.
Increasing brand trust: According to the Content Marketing Institute, 81% of businesses reporting success with their content marketing said that their efforts increased their brand's overall trust. Building that trust with readers and customers is a great way for your business to continue to spread through recommendations and word-of-mouth.
Reducing overall costs: According to Demand Metric, content marketing costs 62% less than traditional marketing and produces three times as many leads. That can help your startup save money while providing it with amazing results.
6 Tips for Content Marketing with Startup Companies
Here's a list of tips to help you with your startup's content marketing:
1. Research Trending Industry Topics
Image via GIPHY
Researching your industry is a great way to discover what kind of content you should create. Take some time each day to read through popular articles, blogs, and social media posts in your field to see what your audience wants to read. Then research some of the industry's trending topics. See what your competitors are talking about and how you can develop content for similar hot topics.
2. Build Relationships with Influencer
Building relationships with influencers is a great way to share your content through social media. Influencers often have a lot of followers who look to them on what content they should read or view. If you build close relationships with influencers, you can have them share your content and promote your brand. From there, others might share your content and help you increase your brand awareness more quickly.
3. Create a Blog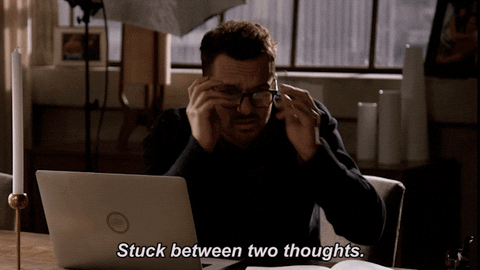 Image via GIPHY by @new-girl
Blogs are a great way to create and share content for current trends. They're quick articles that give readers some helpful information and comment on current hot topics. It's a great way to increase your website's organic traffic and allows you to develop content consistently. If you're hoping to create a blog, consider talking with a content marketing company, like CopyPress. We have the tools to find the most beneficial blog topics in your industry and the experts to write powerful and engaging content.
Start by using our content marketing analysis tool, now being offered for a limited time without charge. Once you request your analysis, schedule a free call with us. We're happy to talk through it with you and help you create an effective content marketing strategy.
"CopyPress gives us the ability to work with more dealership groups. We are able to provide unique and fresh content for an ever growing customer base. We know that when we need an influx of content to keep our clients ahead of the game in the automotive landscape, CopyPress can handle these requests with ease."
Kevin Doory
Director of SEO at Auto Revo
4. Write About Niche Topics
If you're just starting your content marketing campaign, it's helpful to target niche topics. Niche topics are those that only a few other companies are talking about. Essentially, that means the competition to rank for those topics is fairly low. Creating content for those topics can help you increase your organic traffic and your brand awareness. It can also help you stand out as an authority on those niche topics.
A great way to find niche topics is to get specific. For example, instead of writing an article on "how to publish a book" write an article on "how to publish a book without a literary agent."
5. Create Visual Content
Image via GIPHY by @new-girl
Visual content is a great way for you to promote your brand and attract your readers' attention. If you create custom graphics or illustrations, it can help develop your brand awareness. That's because readers automatically associate those images with your brand every time they see your content. Other visual content, such as infographics and videos, is also very eye-catching and engaging.
6. Focus on SEO
SEO (search engine optimization) is the act of improving your website and content so that it's easier for your audience to find. That can include targeting the right keywords in your content, making sure it's readable, and ensuring you fill in additional information, such as the meta description and title tag. Focusing on SEO helps your content rank better on search engine results pages (SERPs) and increases your overall organic traffic. Because it can take time to see the effects of SEO, it's important to focus on it right away. This can help your startup rank on Google as soon as possible.
More from the author: