Content Creation
6 Reasons Closed Captions are Important for Content Marketing
CopyPress
September 24, 2021 (Updated: December 20, 2022)
Closed captioning is the process of displaying text over a video to give the viewer more information about its content. In other words: Subtitles. Using closed captions can not only help people better understand what your video is trying to share, but can also improve your sales and marketing tactics. In the content marketing world, video content is rising. According to a recent article by techjury, adults spend an average of six hours and 48 minutes per week watching online videos. So, what does this have to do with closed captioning? Well, I'm so glad you asked.
This week, MarTech Series posted an article on how video captioning tools can benefit a business's sales and marketing. They had some great insights, but we thought we'd mention a few more benefits that are important to know.
Why Is Closed Captioning Important?
Here is a list of reasons closed captioning is important for content marketing:
Accessibility
Foremost, closed captions are important to make your videos more accessible. Those who are deaf or hard-of-hearing use closed captions and text to understand what your video is about without its sound. This can help improve your customer satisfaction because it shows that your company cares about all of its customers and their specific needs. It can also help your content reach a larger audience, which can help grow your sales.
Translations for Non-Native Speakers
Closed captions can also attract non-native English speakers. Depending on where you upload your videos, some content-hosting websites can automatically translate your captions into other languages. If someone from another country wants to understand more about your brand but doesn't speak English, they can translate the closed captions into a language they understand. This can help you reach an even wider audience and make your marketing more effective.
SEO Boosts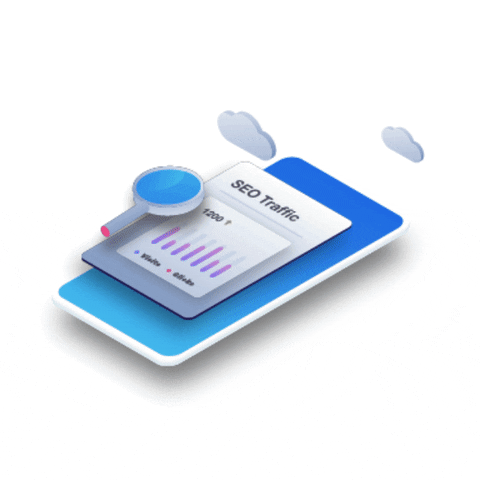 Image via Giphy by @correcttechno
Search engine optimization (SEO) means improving your content so that it's easier to find on search engines. There are many ways to optimize your content for SEO, one way being through keywords. But in order to find your content through keywords, search engines need text. That's where closed captions come in. They can help search engines understand what your video is about, so it can appear in the right query results. This can help people find your content and brand more easily and increase your customer outreach.
Increased Brand Awareness
Closed captions are great for brand awareness because they're constantly displaying the name of your brand and company in front of people's faces. But it can also help increase your brand awareness if you post the captions as a video transcript. Transcripts are a written document of what's said in the video word-for-word. Like closed captions, these documents also help make your content more accessible. They also allow companies, blogs, and other videos to quote your material more easily. When they can quote you, they can share your information, which can also improve your brand awareness and marketing efforts.
Attention-Grabbing Features
If you upload your videos to certain social media sites, it's possible they might play automatically as people scroll past them. If people mute their mobile devices, there's not a lot to grab their attention unless you have closed captioning. Closed captioning can help them read along with the video without having to turn on their sound. This can be especially helpful if the person is in a public or busy place where sound could be disruptive.
By having captions, viewers can immediately see what the video is about and, hopefully, you can attract them to your brand with a quick, grand entrance.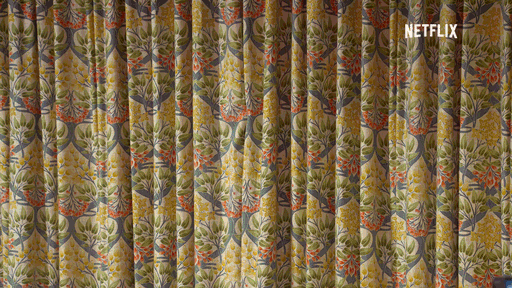 Image via Giphy by @netflix
Copy Improvements
But grabbing a viewer's attention is just the beginning. It's also important that your captions keep their interest. Having well-written copy can ensure that you're providing viewers with all the information they need on a particular subject. Before creating the video, consider writing out the captions first as a script. This can help you edit and improve your company's copy before including it in your marketing. It can also allow you to use the copy in other areas of your business.
For example, maybe you can generate some blog articles or an eBook. See how you can repurpose the content to use it again and again. If you want some ideas on ways to incorporate well-written copy into your content marketing campaign, you can also hire a content marketing company, like CopyPress. We have the skills and the services to help you improve your content and craft copy that's sure to engage with your readers.
More from the author: