7 Podcasts For Content Marketers To Follow
How do you get your content marketing news? Many of us probably go the traditional route: magazine and journal articles, webinars, and TED talks. But did you know you can also get content marketing news from podcasts? When traveling to work in the morning, many people turn off the music and tune into a podcast instead. Many of us working from home now can also turn on podcasts as background noise throughout the day. Are you ready to find your next favorite work-related distraction?
7 Content Marketing Podcasts To Follow
Here are seven content marketing podcasts you can subscribe to today: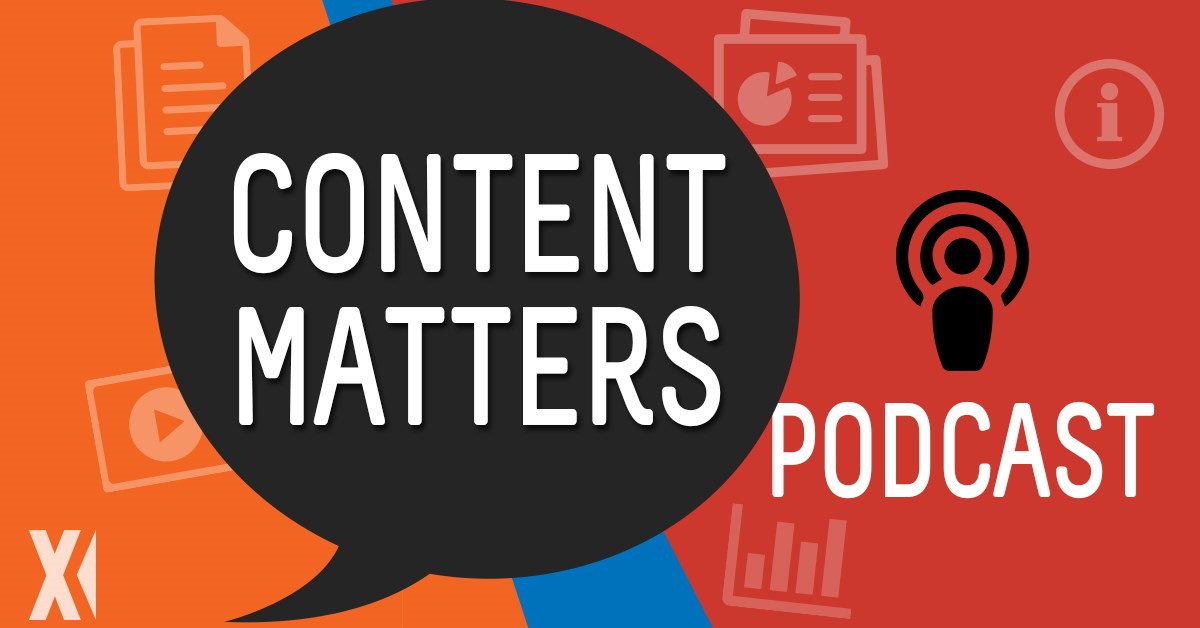 Image via Ingeniux
The Content Matters podcast comes from a company called Ingeniux. It produces content management systems, so its team members know a little something about the industry. Content Matters is "by content professionals for content professionals," and focuses on how the top people in the digital content industry think and strategize. In each episode, the hosts discuss how to best leverage content to reach the right audience and give them the information they need. You can subscribe through iTunes, Google Podcasts, and Spotify. You can also access past episodes on the website.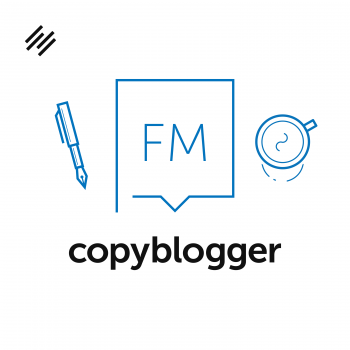 Image via Rainmaker.FM
Copyblogger FM is just one of many shows on Rainmaker.FM, a content, marketing, and tech podcast platform. Hosts Darrell Vesterfelt and Tim Stoddart discuss content marketing, freelance writing, copywriting, and social media marketing in each episode. They have rotating experts analyze the week in the industry and provide examples and insights into the field. You can subscribe through iTunes or RSS feeds. You can also access previous episodes on the website.
Image via Podtail
Creator Club is a "workshop-style" podcast. This means it's less like talk radio and more like a course, class, or training session. Host Katie Steckly teaches content creators the best strategies in social media, content creation, and marketing. You can subscribe through Spotify and iTunes, or access episodes through Katie's website.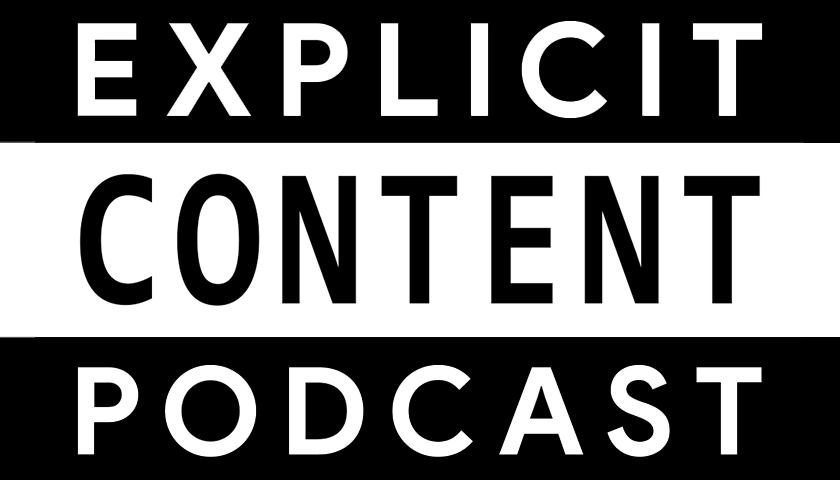 Image via Enterprise Marketer
Despite the name, this podcast is suitable for work. Encouraged, even, for those in marketing. Enterprise Marketer, a community for content and marketing professionals sponsors this show. Rotating hosts talk about different topics in the industry like SEO, digital marketing, social media, content marketing, and native advertising. Subscribe through iTunes or RSS feeds. You can also access old episodes on the website.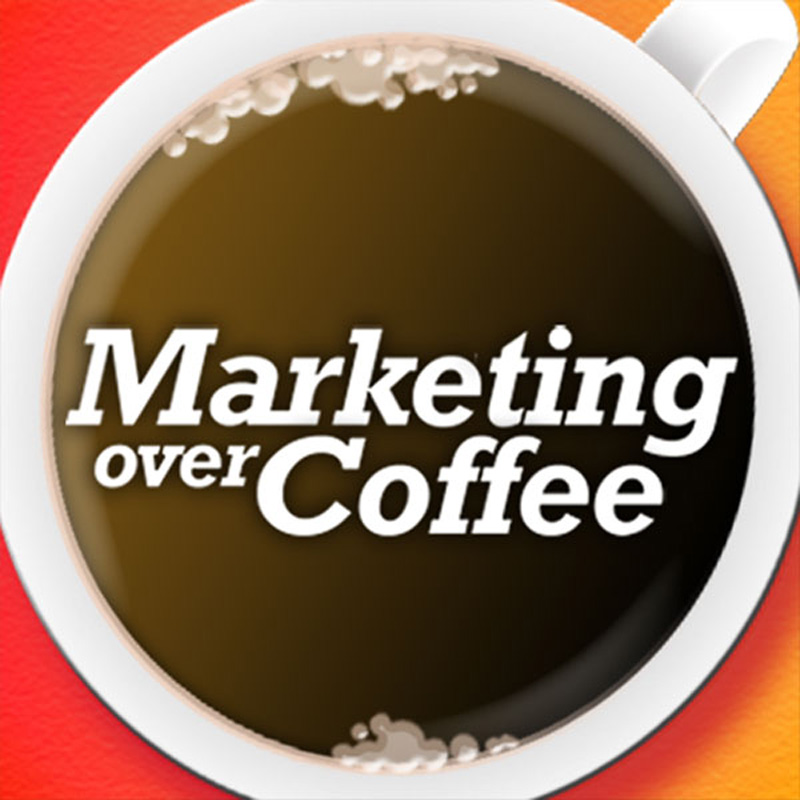 Image via Marketing Over Coffee
Marketing Over Coffee includes the kinds of conversations you may have at the coffee bar with your coworkers. Hosts John J. Wall and Christopher S. Penn have weekly guests who talk casually about topics in the marketing industry like offline campaigns and search marketing. What's better, most episodes are only about 20 minutes long, so they're shorter than some of the other hour-long options on the list. Subscribe on iTunes and Google Podcasts, or access past episodes online.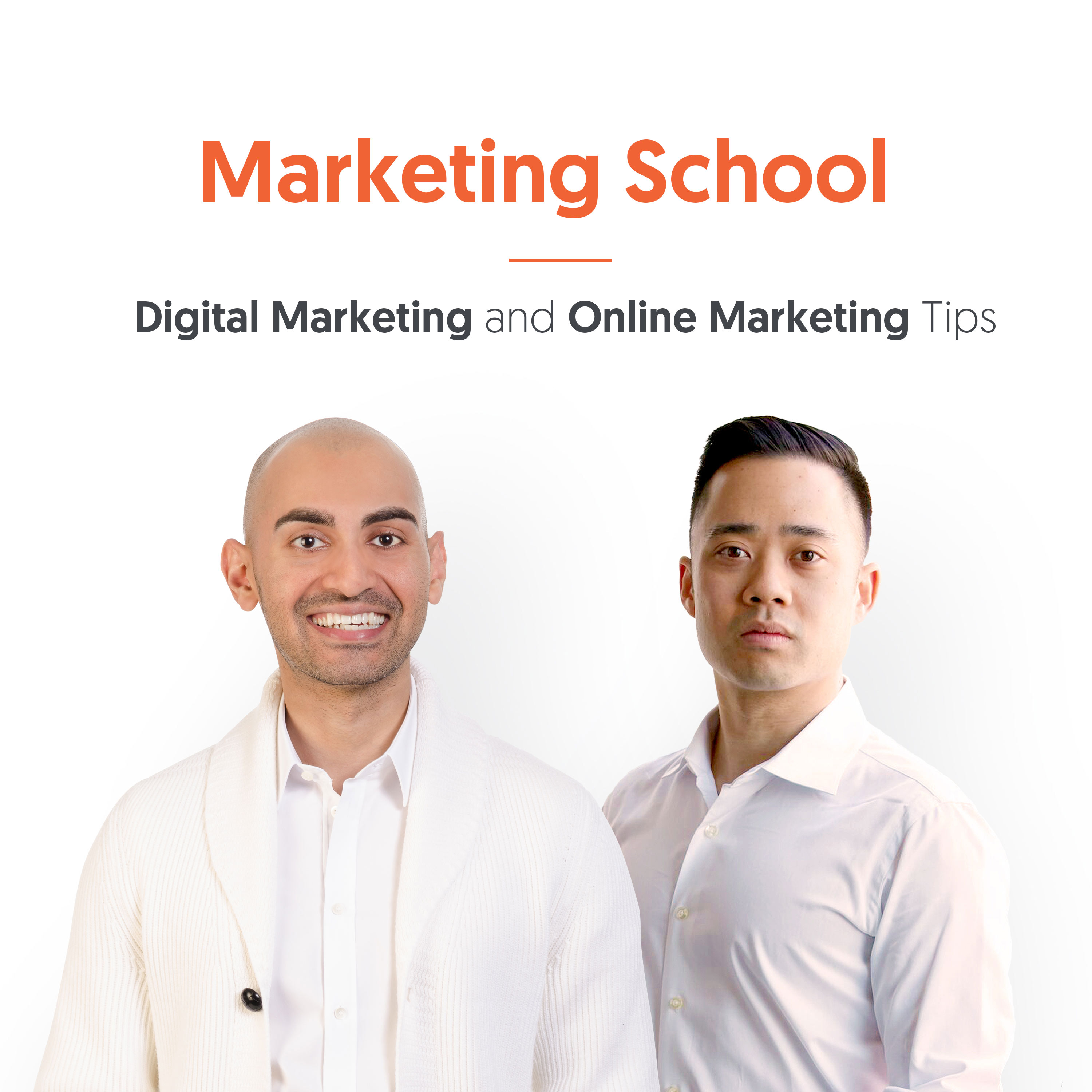 Image via Apple Podcasts
If you're looking for brand new content daily rather than weekly, Marketing School could be the podcast for you. Hosts Neil Patel and Eric Siu cover tons of topics about the marketing, advertising, content, and tech industries. These episodes are brief, between five and 10 minutes, perfect for a midday listening break. Besides accessing episodes online, there are multiple ways to subscribe, using:

Image via Content Marketing Institute
This Old Marketing is part of the Content Marketing Institute. Hosts Joe Pulizzi and Robert Rose cover timely topics and answer fan questions for email and Twitter on each hour-long episode. Segments include:
Content marketing news: Discussion of three or four stories related to the weekly marketing scene
Rants and raves: A one-minute rant or rave about the best or worst topics in the marketing landscape
Examples of the week: A thorough analysis of the Content Marketing Institute archives that shows how good marketing of the past is still relevant today.
Listen on iTunes, Stitcher, or online.
More from the author: