Thanks to the latest developments in technology and software, now every business is able to create various PowerPoint videos to engage with their audience and educate their customers.
If you would like to take your PowerPoint videos to the next level and make your content stand out, you might want to stay clear from the generic and standard formats and spruce up your presentations using some of these tips. You need to remember that videos usually serve two different purposes: education and entertainment. If you address both of these goals, you can create great content experiences your current and potential clients will keep sharing and coming back for.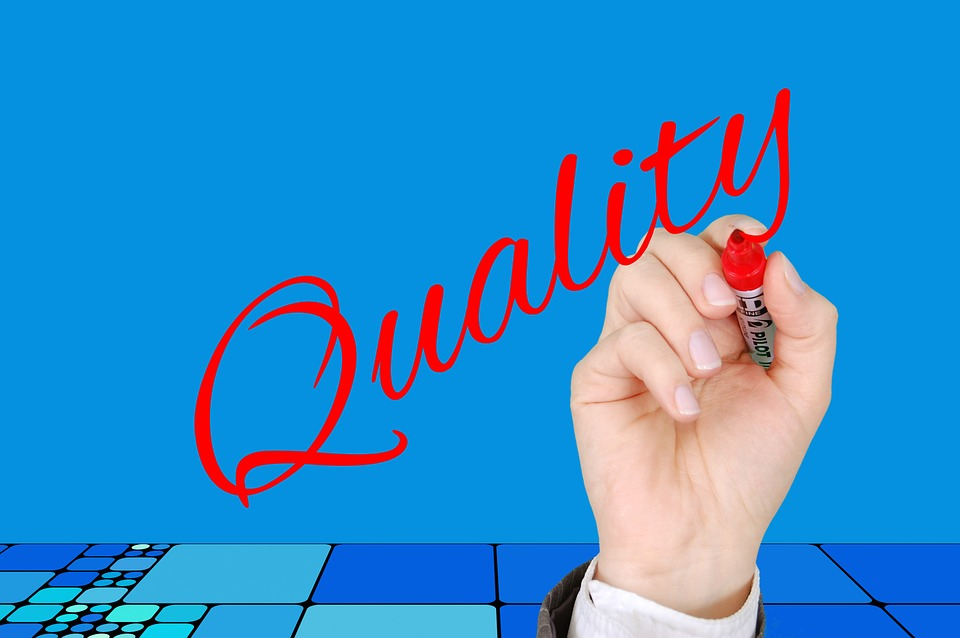 Image via Pixabay
Image Alignment
One of the things that can make your presentations look less than professional is images that are not properly aligned, sized, or cropped. You will also need to ensure that the images you are using are of the highest possible quality. If you are using text on image, it is important that you make it easy for your audience to read the annotations. Add a text background or a box to make your message stand out from the image background.
Transitions
You can also use your transitions to create anticipation and excitement. Choosing the right transition for your PowerPoint videos is challenging, and you always have to take into consideration the style of the video, the content, and the time it takes the average visitor to read all the text. You should also consider your potential audience. For example, you might be tempted to add a spectacular transition with stars or other graphics, but if you are trying to appeal to CEOs, this might not be the right choice.
Here are some of the most popular business-to-business communication transitions used in PowerPoint videos:
Sliding across the screen
Fading
Morphing (smoothly turning one image into the next using animation)
Zooming in and out
Pushing up or down
Using a starburst
Remember to set the length of the transitions when you are designing your PowerPoint videos. If they are too long, they might distract and annoy your audience instead of engaging with them.
Branding Your Videos
One of the things many content strategists forget about is that every piece of customer communication needs to be branded. Whether you decide to display your logo in the corner of each slide or add a discreet watermark, you should make sure that your brand is associated with the content.
If you are creating a series of videos, such as Q and A explainer presentations, be consistent in your use of brand colors and fonts, so the content can be easily associated with your company. Don't forget to include your contact details and your support email on the last slide, and add annotations to create a strong call to action if you are using the videos for marketing your products or services.
Real-Time Editing
One of the best ways of creating an engaging real-time experience for your audience is by adding real-time editing to your slides. You can make your slides interactive by using a whiteboard background and writing your content in real time. Alternatively, you can set up your transitions in a way that each element of the slide appears at a different time, so you can hold back the most important information to entice your audience.
A drawing hand, for example, can create the impression that there is a real person present explaining the topic.
Professional Voice-Overs
One of the things you should not cut corners with is the quality of the sound. While you might think that it is easy to simply add a free music file and let people read, nothing is as effective as the spoken word. If you are not confident that you can present the slides in a professional voice and manner, you might want to employ a voice-over artist or voice actor/actress to help you connect with your audience.
In case you would like to do your voice-over yourself, it is important that you time the text and write your script, then rehearse the text and adjust the length of each slide. To make sure that your voice-over is built up logically and is related to the content on the slide, you might try to use the mind mapping technique to organize all your ideas.
Animation
Adding animation to your PowerPoint presentations will keep your audience engaged and entertained. Moving images and animations are simple to implement in your PowerPoint presentations and other interactive media products.
You can use an animated drawing or a small GIF that will keep your potential customers engaged with your content and build an emotional relationship with your brand. You might want to choose an animation your readers can relate to; for example, if you own a veterinary surgery, you can choose an animated dog or cat to explain the topic.
Interactive Features
You can also add various interactive features to your PowerPoint presentation. Start with short videos and animations, and experiment with quizzes. People like being a part of the content creation, and if they can manipulate the PowerPoint presentation, they will be more engaged with the topic and your brand as well. Below you will find a few examples of ways to add interactive features to your PowerPoint presentation.
Quizzes
Surveys
Asking for feedback or reflection
Creating a Q and A session with questions turning into answers once clicked on
Adding action buttons, such as for enlarging a graph or chart
Adding sharing and social media comment buttons
Of course, the choice is yours, and there are plenty of other ways you can turn your readers into content co-creators and tailor their experience to their needs, depending on which software you are using to create your PowerPoint presentations.
Standard PowerPoint presentations can be boring. If you would like to improve your customers' experience in consuming your content, step up your game and add some animation, interactive features, and exciting transitions that will help them engage with your brand on a cognitive and emotional level.