Content Creation
8 Benefits of Content Marketing for Businesses
CopyPress
July 28, 2021 (Updated: December 22, 2022)
Let's talk content marketing. It's a tool that companies use to help them grow and succeed. But how? Content can come in many forms, like blogs, videos, podcasts, emails, and infographics. We absorb content every day. Every time you watch your favorite YouTuber — content. That article you read on your favorite Avenger — content.
So, it's no wonder that companies also see the potential of using content to market their products and services. And when done correctly, provides them with some major benefits.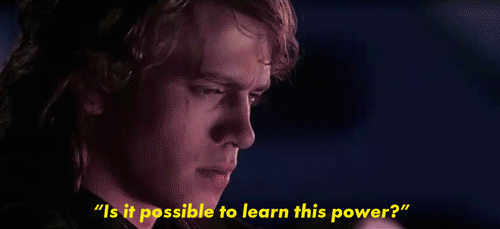 Image via Giphy from Star Wars
Minute Hack posted an article this month on the 5 Benefits of Content Marketing. It's a great place to start, but let me tell you about a couple more they forgot to mention.
8 Benefits of Content Marketing
Here are eight amazing benefits that content marketing can have on your business:
1. Brand Awareness
Brand awareness is one of the biggest benefits that content marketing can give you, especially if your business is new. Continuous content generation puts your name out there and helps develop a customer base. Not only that, but it can help you stand out from the crowd and show people how you're different from your competitors.
2. Customer Loyalty
If you consistently create good content, customers will keep coming back for more. This can be especially true with video content, but it works for all forms. Now "good" is a fairly relative term, but in this case, it really just means: make content that's tailored toward your consumers. If your brand is fun and quirky, make your content entertaining. If your brand is strictly business, focus on information that's accurate and reliable. And maybe wear a suit while you're writing your blogs.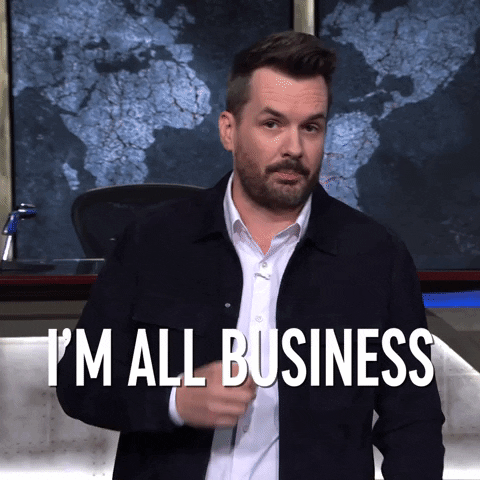 Image via Giphy from The Jim Jefferies Show
3. More Organic Traffic
When you create content, you target certain keywords. When you hit those keywords, Google makes your content easier for people to find. That's the basic premise of search engine optimization (SEO), and the crazy thing is — it works! Generating content helps deliver customers straight to your website, organically. That means you can attract people to your site without spending additional money on placed advertisements.
4. Customer Trust
What's better than customer loyalty? Customer trust! What's the difference? Customers who are loyal come back to you. Customers who trust you bring others with them. When customers trust your brand and the content you create, they're more likely to share it with others. This can help you increase your customer base with no additional work, which can free up some time for you.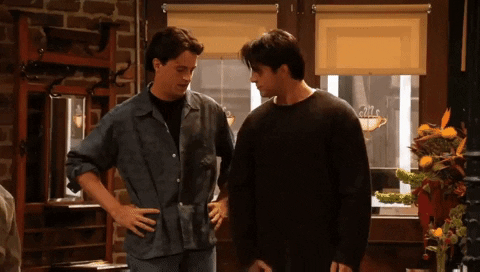 Image via Giphy from Friends
5. Save Money
From improving your organic traffic to having customers refer you to their friends, there are many ways to save money with content marketing. Startups with few resources can even produce their own content for a period while they build momentum and customers. Other companies use content marketing because it covers all their bases. It attracts customers to their brand, develops loyalty, and increases sales. Here at CopyPress, we offer a lot to help companies create content and market their businesses effectively. Check out some of our services, from content writing to content promotion.
6. More Conversions
Conversion is a fancy word for saying that a person who visited your website or content made a purchase or completed a specific action, thus converting them into a customer or client. It's a bit dramatic, but you get the point.
So how can content affect conversion rates? Well, a survey conducted by Ceros in 2019 shows that 41% of people consume three to five pieces of content before deciding to make a purchase. Google's data tells us that 53% of shoppers conduct research on the products or services they want to purchase before actually buying them.
That means that content plays a big part in convincing people to buy something from your company. Do they like what you have to say? Do they think it's a good idea to buy from your brand and company? Only your content can convince them one way or another.
7. Better Discussions
Do you know what else can help you develop great content? Your comments section. If there's one thing people like to do on the internet, it's voice their opinion. When you create content, leave an area open for comments or ratings. Customers can use these features to let you know if they like what you're creating. In the marketing world, information like this is gold! By listening to your readers and their comments you can develop content you know they'll enjoy, which can help you boost your sales and revenue.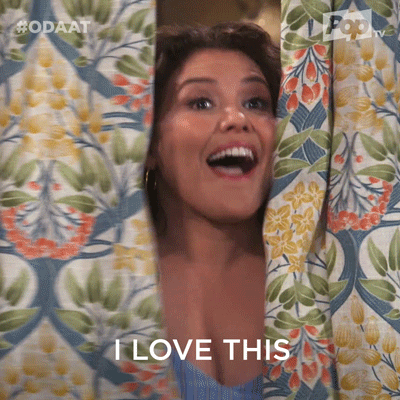 Image via Giphy from One Day at a Time
8. New Subscribers
As you develop content for your consumers, you can generate subscribers. This can include subscribers to your blog, your video series, or your email newsletter. Once you have subscribers, you have an open, personal mode of communication. Send them notices about sales or promotions or ask for their feedback on the content you create. This can help you create more blogs and videos people will enjoy. Oh, and how could I forget? It can also boost your sales.
More from the author: