The right content management system (CMS) can help your content marketing in countless ways. It helps you stay organized, makes your content more digestible, and keeps your site functioning correctly. This article will explore some of the ways a CMS could help or hurt your content marketing.
No-Brainer SEO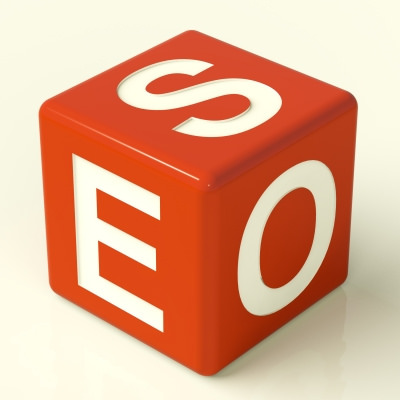 Image via Flickr by theglobalpanorama
Search engine optimization (SEO) helps people find your content. Some CMS platforms make it effortless to improve the SEO of your content. It may automatically create meta tags and dynamic links for each page, for instance. The code structure of a CMS is also important since a clear code structure makes it easier for search engines to index the context and parse the topics and keywords of the content. Without these features, you will have to work double time to increase the visibility of your content. You will also find yourself spending more money on SEO content, and you'll spend more time manually adding SEO tags.
Reader Experience
Some CMS platforms make it easy to create a good user experience and some don't. Look for a CMS that makes it easy to create a beautiful, customized template for your site. CMS platforms vary in how easy it is to change the structure of the site, add plugins, and make general changes that create a better user experience. Remember that it's not just the content on your site that's important ― it's how the user experiences the content. Good design is a hallmark of good content.
Organization
A quality CMS can facilitate the organization of your website content. This, in turn, will improve conversion rates. For example, content placement is important. A CMS can create a customized "What to Read Next" section that will keep readers on your website longer. Placement is also important in the sense of content arrangement on the website's homepage. Sure, these things can be designed into the website's layout, but that takes more thought and effort. Wouldn't it be nice to have a CMS with thoughtfully designed default settings that you can trust to work in your favor?
Consistency and Testing
You want your content to look good across platforms. A good CMS should make it easy for you to create a responsive web design. Its functionality should be strong across platforms. You should be able to easily determine what content appears on each platform, too. For example, your long-form content will look different on a mobile phone than it will on a large computer screen.
Some CMS platforms facilitate the visualization of content across screen sizes. It's important to test the look of your content on many different screens so that you can be sure every reader is getting a good experience. Look for features of a CMS that let you test the look and feel of a new feature before pushing it live on your site. Some content management systems support the use of A/B testing features on the site, which can greatly improve your content marketing efforts if you are able to take advantage of the insights they offer.
Back-End Usability
Content marketing is most effective and effortless when everyone on your team has the ability to make changes and post content. Marketing professionals may not necessarily be tech-savvy enough to work with a complicated CMS. An entry-level CMS should have drag and drop functionality as well as easy-to-use content management tools. If you don't want to have to contact a developer each time your content doesn't look right, choose a CMS that's known for being easy to use.
Maintenance
Some CMS platforms are more stable than others. With a stable CMS, you can expect everything to run reliably. Generally, CMS platforms with a larger user base will be more reliable. There is a tremendous push by these communities to fix bugs quickly, and some community members may even create their own patches or solutions for fixing problems quickly. CMS platforms with enterprise support may also be more reliable than those without.
Even if you have great content, you will lose visibility if part of your site is down. When maintenance becomes a frequent issue, it can frustrate readers and also waste your team's time on reporting and fixing errors.
Integration
Ideally, your content management system should be a seamless addition to the software you use to run your business and your website. Unfortunately, CMS platforms vary widely in their ability to integrate with third-party applications. A CMS with low compatibility will continually hurt your content marketing efforts by making it more challenging to post content or implement new content types and features.
Analytics
Finally, analytics are an important part of figuring out what content is working and what content is a waste of time. Make sure your CMS is giving you what you need in terms of analytics. At the very least, it should allow you to easily check the number of clicks and bounces, average time spent on the page, what content led readers to the page, and what content readers click next. A content marketer will use this valuable information to plan more content that works for your audience. They may also use it to restructure content, such as by directing more traffic to content that people are reading the most.
Your CMS may have its own analytics suite. Adobe Experience Manager and other enterprise-level CMS platforms include powerful tools for personalizing content and analyzing what works for each user. If you already have favorite analytics tools, make sure they work well with your CMS.
For all of these reasons and more, choosing the right CMS is important. Although WordPress is very popular and is used by 75 million websites, it is not the only choice. Drupal, Joomla, Adobe Experience Manager, Sitecore, and Sitefinity are also respectable CMS platforms to consider. Each has a different balance of reliability, user friendliness, beauty, compatibility with other software, and cost-effectiveness. Determine which qualities are most important to you and choose wisely ― your selection will have at least some impact on your content marketing efforts.