How to Do Competitive Analysis to Boost Your Content Strategy
John Hsu
on
June 14, 2018 (Updated: May 4, 2023)
Unless you are selling a one-of-a-kind product or service, there are bound to be other companies offering something similar. These companies are your competitors, and their presence, activities, and performance have a direct impact on the success of your business. Gaining a competitive edge is part and parcel of entrepreneurship, but it is by no means an easy task.
Simply knowing what your competitors are offering is not enough. The advent of new analytics technologies has made it possible for businesses of all sizes to obtain deeper insights into their competitors. In order to stay ahead of the competition, it is essential that you perform a thorough competitive analysis on a regular basis and use the resultant insights to tweak and improve your content marketing strategy. Follow this guide to leave your competitors in the dust.
An Overview of Competitive Analysis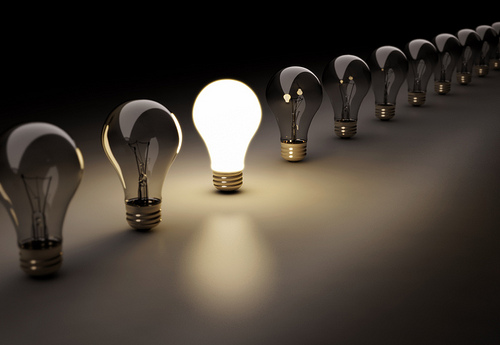 Image via Flickr by andresfranco.net
Also called competitive intelligence or competitive research, competitive analysis is a form of strategic research that focuses on collecting and analyzing information about rival companies. It is an essential tactic that enables you to find out about the activities of your competitors and the threat they present to your business.
Competitive analysis is a completely legal practice. It simply involves gathering pieces of information accessible to the public, such as financial filings, reports, and others. You can also use local newspapers, online news sources, online databases, and search engines to collect information about your competitors.
How to Conduct Competitive Analysis to Enhance Your Content Strategy
Identify Your Top Competitors
Similar to most other businesses, your company may have one or more dreaded competitors that are constantly getting on your nerves, taking your potential customers, using your ideas, and making your content fade into oblivion. Some competitors are a bigger threat than others, and you need to identify them before you start doing competitive analysis.
It is relatively easy to identify your top competitors if you are running a local business. If you own a national or international business, you probably have to do some research. By simply "Googling" the kind of product or service you are offering, you will likely see a few of your main competitors show up. Alternatively, you can use an online tool such as SEM Rush. This software shows you how other businesses are ranking for your keywords and where you stand among them.
Analyze Your Competitors' Content
After identifying your competitors, you can start conducting competitive analysis on them. The first you need to do is gain a better understanding of the type of content they are publishing. By doing so, you will be able to identify opportunities to outperform your competitors. Try to find out the types of content they are focusing on, which can be any of the following:
Blog posts
Articles
Press releases

Whitepapers

News
Case studies
Buyer guides
eBooks
FAQs

Infographics

Webinars
Slides and PowerPoint presentations
Visual content
Videos
Podcasts
Once you have located your competitors' content, evaluate the quality and see how it stacks up against yours. You should also find out how often they are blogging and updating their content, what topics they are frequently discussing, and whether they are doing anything you are not. With the insights you gain from this analysis, you will be able to determine which aspects of your content strategy need more effort and resources.
For instance, if your competitors are constantly publishing case studies, you will know why they are getting more quality leads than you. Therefore, you will have to produce more case studies in order to stay competitive. If your rivals are blogging three times a week and you are only posting one article a week, you should blog more frequently to generate more traffic to your website.
Analyze Your Competitors' SEO Structure
You may find that your competitors are getting better content marketing results despite doing relatively the same things as you in terms of content type, content quality, and update frequency. Are you missing something? It may be the SEO structure of their content. If you have a blog, you should understand the importance of SEO structure. While you are evaluating your competitor's content, you should also look at the SEO structure of the content. See if they place keywords in:
The URL architecture
Title
H1 Tags
Content
Image alt text
Internal links
In addition, you should find out what kinds of keywords your competitors are using. By doing so, you can create a list of additional keywords to target. For the purpose of ranking for specific keywords, it is better to use keywords with lower search volumes than those with higher search volumes. Such keywords are usually long-tail keywords, which make them more specific.
Analyze Your Competitors' Social Media Integration
It is becoming increasingly important for businesses to have a strong social media presence. Besides providing a great way for businesses to interact with their customers and prospects, social media is also an excellent platform for sharing content. In order to gain a competitive advantage on social media, you need to know how your competitors are integrating social media into their marketing strategies. You will have a clearer idea of their social media marketing efforts by asking the following questions:
Do they post content on social media?
What kind of information are they sharing?
How often do they post?
Do they have profile photos or cover photos?
Do they have amazing profiles?
How many followers do they have?
Then, compare your competitors' social media activities with your own. If they have some good ideas and tactics that you are not implementing, you can use them to boost your social media presence. You can also learn from companies that are not direct competitors, such as established companies in your industry that produce great content or leading influencers in your industry.
After conducting a thorough competitive analysis, you should have a better understanding of your competitors' content marketing activities and results. Using the information you have collected about each competitor, identify specific areas of your content strategy that need improvement. While you should learn from your competitors, avoid getting sucked into mimicking their strategies too closely, or you will find yourself playing catch-up. Adapt their ideas and strategies to suit your own needs and goals.
More from the author: