Content marketing advances constantly, and innovative tools and apps have the power to change the game and give early adopters an edge. If you're still using the same tools and strategies you relied on last year, you could be selling your brand short. Check out eight content marketing tools your brand should use in 2018.
Keyword Research Tools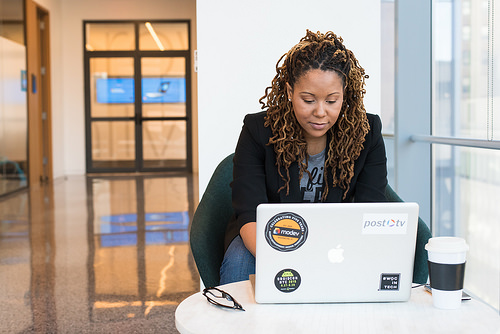 Image via Flickr by wocintechchat.com
For most marketers, creating great content starts with detailed research. Naturally, you'll want to make sure your target audience can find the content you create, and keyword research is an essential step in the process.
If you've been using the same old paid search tools for keyword research, try adding a new app to your toolbox. Keyword Juicer uses cutting-edge machine learning tools to perform competitive analysis and identify search volume and rank for your keywords. With this tool, you can set traffic goals, anticipate value, and track return on investment (ROI), ultimately scoring stakeholder buy-in for your content marketing plan.
Search Engine Optimization Plugins
Effective keyword research goes a long way toward helping your content get seen, but if you want it to appear at the top of search engine results pages (SERPs), you'll need to take a few extra steps for search engine optimization (SEO). While being an SEO expert helps, simple SEO plugins can give your content marketing strategy a major boost.
If you publish content via WordPress, adding the Yoast SEO plugin will help you get a handle on key aspects of SEO. Simply install the plugin on your site and use it to analyze each page for keyword placement and density and content readability. With the paid version of the plugin, you'll even get internal linking suggestions to point readers to even more of your great content.
Website Optimization Apps
No matter how amazing your content might be, research shows that readers aren't willing to wait for it. In fact, about half of website visitors expect pages to load in no more than two seconds. About 40 percent of site visitors will typically click away if the page takes over three seconds to load. That means you could lose countless sales if your website loads slowly.
When you want your target audience to consume, engage with, and react to your content, site speed is critical. Use an app like Pingdom to test the speed of your site and find out what slows it down most. From there, you can follow the app's recommendations for optimizing your site, use Google Chrome's Developer Tools to minimize HTTP requests, or even consider a faster hosting option.
Outsourced Content Creation Team
It doesn't matter if you're a team of one or a big brand with hundreds of employees. Finding the time to create high-level content and accessing the expertise necessary to produce high-performing content isn't easy, especially if your team is already at capacity.
Rather than tackling content needs in-house, consider outsourcing instead. When you contract your content needs to a team like CopyPress, you'll work with creatives who make your brand shine, and you'll also have the power to tap into different types of content. In addition to expert-level blog posts and white papers, you can add multimedia and interactive marketing tools to your content mix.
Influencer Marketing Platforms
Contracting a content creation team isn't the only way to expand your creative crew overnight. Working with influencers can also take your content marketing strategy to the next level, and the growing power of influencer marketing shows no signs of stopping.
Building organic relationships with influencers and hashing out promotional contracts takes time, but the right app can streamline your influencer marketing strategy while expanding your capacity at the same time. Try using a platform like TapInfluence, where you can find and connect with over 100,000 influencers based on their niches and audiences. This platform even helps you organize content campaigns and track results so you'll get the most out of your marketing strategy.
Content Repurposing Tools
When you put in the effort to create great content, you'll want to get as much out of it as possible. With the right content repurposing tool, you can extend the reach of every blog post, infographic, and video you publish while increasing conversion rates and improving ROI.
Take your pick from tools like Buffer or Meet Edgar, both of which share the content you select on all of your social platforms. Simply add links, images, and text to your content library, and these tools will broadcast your content at a time when your audience is most likely to respond.
Automated Email Workflows
If you take content marketing seriously, then you've already poured energy into building a mailing list and using an email service provider to reach out to your subscribers regularly. But have you implemented automated email workflows yet? These workflows are ideal for connecting with subscribers at various stages of the buyer's journey, developing effective drip campaigns, and nurturing leads.
To create an automated email workflow using MailChimp or your preferred email service provider, you'll need a strategic framework and an understanding of how your content can drive conversions when you send it to carefully segmented lists. No matter which provider you choose, the best part is that these workflows use the high-level content that you've already created, extending its life and improving your ROI.
Video Marketing Analytics
Video is quickly becoming one of the most important aspects of content marketing, and you'll want to master video marketing in 2018. Producing high-quality branded content, video infographics, and animations is the first step toward rocking your video marketing strategy. Without effective analytics, however, you won't know whether you're hitting any of your goals.
After publishing video content on your website, use Google Analytics to set up event tracking. You can easily track how video views lead to sales, click-throughs to other pages, content downloads, list subscriptions, and a variety of other conversions. To gain a comprehensive look at how well your videos perform, combine your Google Analytics data with insights from any social platforms where you've published your brand's video content.
No matter how long your brand has been producing content, staying on top of the latest trends is essential. Keep these eight tools in mind as you hone your content marketing strategy and take your brand to the next level in 2018.