Content Marketing Trends of 2021: Did You Follow Them?
Last week, Business 2 Community shared an infographic from Digital Marketing Philippines' mid-year content marketing trends report. Though the original infographic was from the spring, it gives a roundup of some of the most popular tips, tricks, techniques, and processes that have emerged or risen to prominence in the past year. With 2022 just around the corner, how many of these trends did you follow, and what might come next year?
Content Marketing Trends of 2021
These six trends pulled ahead of other tactics this year to become common practices or areas of research in content marketing:
1. Video Content Is King
Did you know 96% of consumers say their video viewing online has increased since 2020? Video content encompasses different areas, from live stream content, pre-recorded videos, and short TikTok clips. Are you taking advantage of visual media? Consider repurposing your written content into a video format to use information you already have in new ways.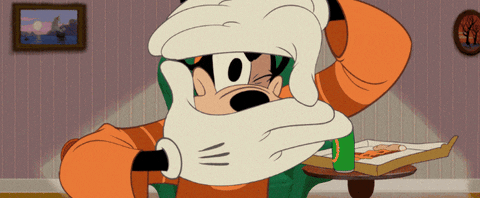 Image via Giphy by @disney
2. Mobile-Friendly Content Shines
Optimizing content for mobile devices isn't a new practice. But with 70% of web traffic coming from mobile users, it's not really a surprise that content marketing strategies with a mobile-friendly approach have become more popular in the past year. Do you ever wonder what people are doing with all that time on their phones? Ericsson says watching videos, with 63% of all mobile traffic coming from video consumption.
3. Consumers Love Personalization
Call it pandemic withdrawal and having to stay away from other humans for longer than expected, but these days, people are craving personalization in their interactions with businesses. The concept isn't new. We curate our streaming queues, create custom Spotify playlists, and hide content we don't want to see on social media. Content marketers have worked this process into their campaigns, especially with email marketing, to bring the personalized experience to other areas of consumer life.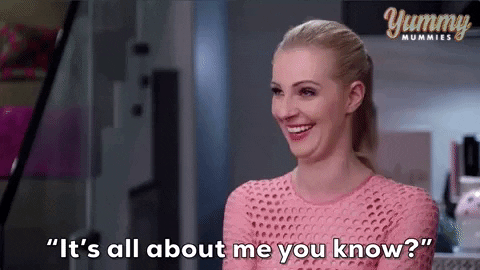 Image via Giphy by @Channel7AU
4. EAT Your Way To Better SEO
EAT is a search engine optimization (SEO) acronym that stands for expertise, authoritativeness, and trustworthiness. While not an official ranking factor for Google, the company has stated explicitly that sites that hit these benchmarks receive high-importance attention. That makes it easier for them to rank higher on the search engine results pages (SERPs). This topic is so popular right now, we just wrote a newsletter about it. Never miss the next hot topic by subscribing to our email list!
"CopyPress gives us the ability to work with more dealership groups. We are able to provide unique and fresh content for an ever growing customer base. We know that when we need an influx of content to keep our clients ahead of the game in the automotive landscape, CopyPress can handle these requests with ease."
Kevin Doory
Director of SEO at Auto Revo
5. Voice Search Pulls Ahead
Voice search isn't just for Alexa and Siri anymore. It's becoming more popular everywhere, from your television remotes to internal site searches. While there's some dispute over how frequently people are using voice search, especially to interact with content marketing, that there's a debate over it at all means the technology is on the rise. This trend could continue to develop as the technology and accuracy of voice search improves across platforms.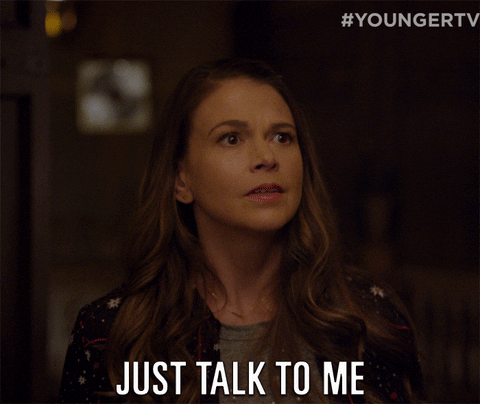 Image via Giphy by @youngertv
6. Artificial Intelligence Is Here
Artificial intelligence (AI) is finding footholds in many industries. From chatbots to writing assistants and smart searches, this concept isn't just something out of science fiction movies anymore. AI is changing marketing. There's still a lot we can learn about this and how it may affect the future of content marketing, but the interest in making that happen grew in 2021.
What's Next for Content Marketing Trends in 2022?
So what's going to be #trending next in 2022? We think some emergent trends could include:
Conversational marketing: With chatbots on the rise and people expecting immediate responses to their questions, there may be a market to start conversational content marketing through these channels.
Visual search: Voice search became prominent in 2021, but what about visual search? In 2022, companies may start to focus on finding content based on images, meaning the graphics you include with your content may be just as important as the words.
Social media stories: Stories on social apps like Instagram and Snapchat are already popular, but using them to create extensive content marketing tales may become more prominent in 2022.
Push notifications: These alerts aren't new, but with the rise of services like curbside pickup and door-to-door delivery, where this is a common feature for interaction, content marketers may find ways to use the tool to their advantage too.
Interactive content: Polls, quizzes, and forms are common content marketing tools, but in 2022, there may be more ways to make your pieces interactive. Just check out how Macy's flagship store in New York City turned its holiday window display into an interactive content story.
More from the author: