Content Optimization: Everything You Need to Know
The content creation process is only the first step in your content marketing journey. How you present your content and drive people to your pages can have a significant impact on your revenue and long-term SEO results. One way you can increase your chances of success is with content optimization.
Content optimization can occur both before and after your pages go live. You can optimize your content to the best of your ability before you publish and then return to older content to improve and optimize it sometime later. This makes content optimization an ongoing process, regardless of your publishing schedule. Get to know content optimization a bit better and learn how you can use this strategy to improve your search engine rankings and create a better on-site experience for your website visitors.
What Is Content Optimization?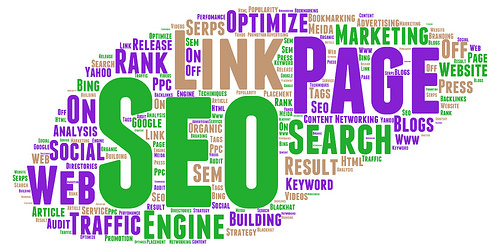 Image via Flickr by india7network
Content optimization makes your website pages easy for both search engines and users to read. Search engine crawlers can rank your optimized content properly based on the value of the pages and the content you share. Optimized content is also shareable in that readers can find quick snippets to tweet out or can easily post a link to their social media channels. All of these efforts work together to bring more people to your website and drive sales.
To see content optimization in action, here are a few steps that most site managers take throughout the improvement process:
Adding technical SEO elements like metadata and tagging
Improving readability with images, bullets, subheads, and featured snippets
Setting target keywords and including them in their content, title, and meta descriptions
Making sure their information is relevant, accurate, and up-to-date
For most marketers, content optimization is a process that comes naturally over time. It becomes second nature to add keywords throughout the content, create an engaging meta description, and add tagging information to images. However, there is a learning process. Some companies have a content backlog of hundreds of pages that need to be reviewed and optimized to generate the best SEO results.
How Can Content Optimization Help Your Sales Efforts?
Optimized content adds multiple benefits to your sales and marketing efforts. The higher your content ranks, the more traffic you will get to your website. As long as you drive high-quality traffic to your pages, you will generate leads and sales for your business. However, there are also some secondary benefits in creating a content optimization process, especially when reviewing and improving old content:
Reducing your dependence on new content with optimized existing content
Improving overall ROI by driving more results with your existing resources
Developing a strong bank of existing content that can be used for sales purposes
Presenting your brand in a clean, unified way to drive sales
Instead of losing old content to your archives, you can give it new life through the optimization and improvement process. This allows you to do more with less, increasing your return on investment while growing your company.
How Can You Successfully Optimize Your Content?
Once you know that you need to review and optimize your content, you can conduct a content audit. This means reviewing and changing your content to meet the requirements of search engines and to help readers better access your information. Some pages might need only a few changes and updates, while other pages could need complete rewrites. Follow these seven tips to correctly conduct your SEO content audit.
Set One Target Keyword
You may be tempted to add multiple keywords in your content to increase its ranking and to let search engines know what you talk about; however, this often confuses Google and can dilute your SEO efforts. Focus on one strong keyword for each content piece. Your headline, subheads, content, links, and images should all focus on that keyword. This presents a clear image to search engines on what the content is about and how it should rank.
This isn't to say you can't have multiple keywords in a piece of content, but they shouldn't have to compete with each other for top billing.
Check for Broken Links
If your SEO efforts are sagging, it could mean there are broken or dead links holding you back. Over time, links break when other websites shut down, remove content, change URLs, and re-brand. If these pages don't set up redirects to relevant content, then you could be driving customers to blank pages or "404 not found" landing pages. You might even have a few of these pages on your own website if you have changed or moved content.
Consider investing in a tool to check and update your links. Broken Link Checker is a popular option. Fixing links is an easy way to modernize your website content throughout your SEO audit.
Refresh Pages With Relevant Information
In many industries, the content you created in 2012 is no longer as relevant as other pages in the SERPs. The data might be outdated and even some of the best practices might not be used by most companies that you work with. However, for most marketers, the content is still valuable and ranks well.
Make a list of these "aging pages," and put them on the roster for a content optimization upgrade. Most content teams follow a four-step process to bring old posts into modern relevance:
Fix any and all broken links.
Update old data with new surveys, reports, and information.
Review advice related to best practices to account for modern improvements.
Change the publish date and let users know when the original post was updated.
Site visitors are more likely to use and share your content once they know that the information is relevant, updated, and timely.
Identify Additional Resources and Pages for Linking
Over the years, you likely created various content pages and resources on your website for your audiences to use. This means there are likely hundreds of internal links you can choose from during the content optimization process. If you never went back to old content and added internal links, now is the time. Select a few highly relevant links for each content piece to direct Google crawlers and users to better information.
This process is also a great way to boost cornerstone content, or the pages on your website you want to be pushed to the top of the SERPs. Identify your cornerstone content and make sure you link to it across your website.
Standardize Your Content
Your website's publishing practices and even its layout have likely changed over the past five years. It's not uncommon to check website archives and find posts from 2010 without H-tags or internal linking, but with terrible images and incoherent ideas.
Review your style guide requirements and SEO best practices and make sure your past pages meet these rules. If you have several thousand pages waiting for review, then highlight a few dozen posts that still receive traffic or have high listings in the SERPs to work on first. This way, you can focus your resources on content that is likely to improve your overall SEO results, rather than waste your time on older, poor-performing pieces.
Find Your Low-Hanging Fruit
The content optimization process can be overwhelming for marketers who have thousands of pages to sort through. It can be frustrating and confusing to figure out where to start. However, most of your problems can be solved with Google Analytics and Google Search Console. These two tools can give you an idea of which pages drive the most traffic to your website and which pages rank best.
Review your content and look for pages that are already performing well without optimized content. With a little polishing, you can improve these pages and significantly increase their rankings and traffic. With analytics, you can see that the content is already in high demand; you just have to work on the technical aspects to get a rankings boost.
Look for Underperforming Content With Potential
Along with highlighting good content that could be doing great, try to find good content that ranks poorly and isn't getting the traffic it deserves. This might be a long-form piece that provided valuable research or an e-book into which you invested a significant part of your marketing budget. These high-quality pages need SEO intensive care.
After you update the content with relevant information, see if you can give it new life. Promote the pieces in your marketing channels to drive traffic to the pages. Make sure you link to the piece on other internal pages to direct crawlers to it. Try to make the content as shareable as possible.
No one wants to see their valuable content flounder and fail to gain social traction. Viewing older content with new eyes can help you see where you went wrong and how you can fix the situation.
Your content can make or break your marketing efforts. There's no point in driving users to stale, outdated pages that are hard to read. Make sure you're putting your best content foot forward with content optimization so your website's visitors read, share, and convert.
More from the author: