Content Writing Agency vs. Content Marketing Company
Ed Pronley
on
November 12, 2021 (Updated: May 4, 2023)
From blogs and research articles to white papers and eBooks, content fills every inch of the internet. Every day, companies create new content to attract more readers and customers to their brand. It's challenging to stand out from the crowd. Luckily, with the increase in content creation and digital marketing, there's also been an increase in content creators and marketing companies.
Bhavik Sarkhedi recently wrote an article for Entrepreneur that discussed the impact content writing agencies will have on digital marketing. Content writing agencies are a great source for content and, as Sarkhedi mentions, they provide excellent benefits to businesses. But other organizations, like content marketing companies, can help businesses even more.
What Is a Content Writing Agency?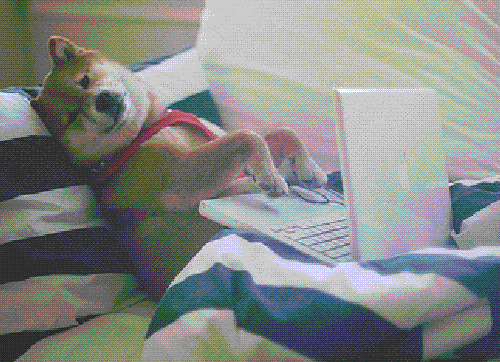 Image via Giphy
A content writing agency is a company that helps businesses develop and create written content for their digital marketing campaigns. Some agencies act like content mills, churning out pieces quickly to attract as many readers as possible. Though these organizations are excellent for creating quick content, they might not always offer a wide enough range of services to help with everything you need.
What Is a Content Marketing Company?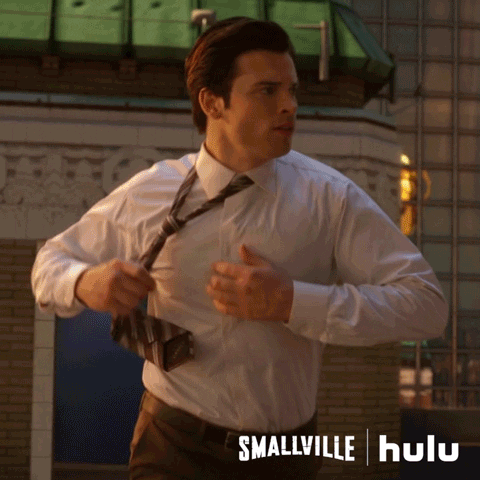 Image via Giphy by @hulu
Content marketing companies are organizations that can help businesses at any step of the marketing process. Much like our favorite cape-toting superheroes, they can do all the content marketing services. Whether you need powerful content strategies, custom graphics and illustrations, or just some well-written copy, content marketing companies can help do more than churn out cookie-cutter pieces.
Why You Should Hire a Content Marketing Company
In 2019, Zazzle Media released a study that stated 96% of marketers say content marketing has been effective for their brand. Content marketing companies can help you achieve that effectiveness. Let's look at some of the major benefits of hiring a content marketing company over a content writing agency:
Add to Your Team
One of the biggest benefits of hiring a content marketing company is increasing your content marketing team. Having more people to brainstorm effective content marketing strategies is a great way to discover new and innovative ideas. The major goal of most writing agencies is to deliver your content as quickly as possible. They rarely take the time to get to know your company or its marketing objectives. Content marketing companies work with you and your marketing team to strategize and figure out the best way to promote your brand and its products or services.
Increase Brand Awareness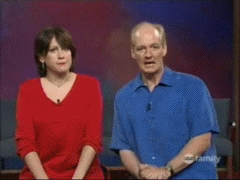 image via Giphy
People are constantly consuming content on the internet. By developing content for your own brands, such as a new blog or a set of knowledge base articles, you can inform more readers about your business and what it can offer them. Just like writing agencies, content marketing companies can produce those pieces en masse, which can help more potential customers see them. But unlike agencies, content marketing companies can attract customers more effectively by understanding your target audience and capturing their attention.
Know Your Competition
Because some content writing agencies don't take the time to get to know your brand or industry, they can't always help you with competitor analysis. Content marketing companies, like CopyPress, can help you analyze your competitors' strategies. Knowing how your competitors perform can help you understand how they're marketing their content and improve your own digital marketing strategies. One way you can do this is with a competitor analysis tool. CopyPress is now offering a competitor analysis for a limited time without charge. Request a content marketing analysis for yourself and your competitors today!
"CopyPress gives us the ability to work with more dealership groups. We are able to provide unique and fresh content for an ever growing customer base. We know that when we need an influx of content to keep our clients ahead of the game in the automotive landscape, CopyPress can handle these requests with ease."
Kevin Doory
Director of SEO at Auto Revo
Mimic Your Style
Because they work with you and your marketing team, content marketing companies can embody your style and tone to fit with your brand. This means that they have the skills and expertise to create consistent, quality content that can attract your target audience.
Before drafting your first piece of content, many content marketing companies work with you and your business to develop a style guide. This guide helps them understand exactly what your business needs from the content and allows them to use the best tone and word choice to match your style. This ensures that no matter what writers or editors work on your campaign, they always know how to create the best content for your business.
Capture Your Audience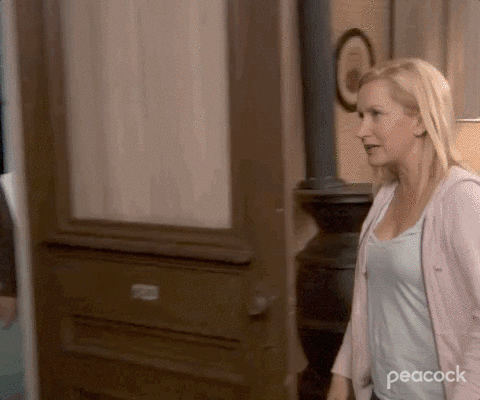 Image via Giphy by @theoffice
Content marketing companies have a large team of writers, editors, and quality assurance specialists to help you with your content development. This team of professionals knows the best way to draft blogs, articles, and white papers to capture readers' attention and convert them into customers. Some content marketing companies, like CopyPress, can even help you with your content syndication. That means they know exactly where to place your content so readers will see it.
Though content writing agencies can help with content creation, they don't always help with placing your content. Knowing the best areas to publish your content can help you increase your organic traffic and succeed in your content marketing efforts.
Understand SEO
SEO stands for search engine optimization. It's a fancy technical term for making sure people can find your content on search engines, like Google. There are a lot of nuances involved with SEO to make sure that Google marks your content as high-quality and shows it to the right people. Because their primary focus is content creation, writing agencies can't always help you with SEO. However, content marketing companies often have SEO experts to make sure your content is effective. That can save you time and money to focus on other, more important areas of your business.
More from the author: