Don't Sabotage Your Strategy: Costly Content Errors You Don't Want to Make
Your content is a vital part of your marketing strategy. It not only entices your customer base to engage with your company but also sets you up as a reliable authority in your market. This establishes trust among your prospective customers. Sometimes, however, companies don't use content properly, or the content contains mistakes that can sabotage their strategy, causing customers to seek information elsewhere. To help keep your content strong and focused on delivering your strategy effectively to your target market, make sure to avoid the costly content mistakes listed below.
Not Sharing Your Content on Social Media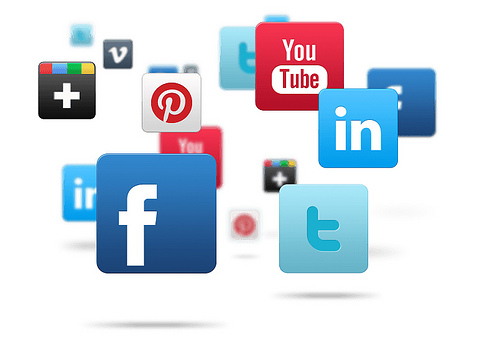 Image via Flickr by rocky_johndb8
Great content is meant to be shared. Promoting your content through social media channels is one of the quickest ways to reach a broad audience. Not sharing your content will reduce the amount of exposure it gets and decrease the number of audience members it reaches. With more and more buyers using social media to connect in their daily lives, it is essential to share your content as often as possible to stay in front of your customers and expand your audience.
Not Proofreading
Grammatical and spelling errors look sloppy and can lead readers to think you're unprofessional. To get content out quickly or make it SEO-friendly, sometimes proofreading gets pushed to the side. As a result, it might include mistakes that can be so distracting that the reader loses sight of your message. Errors such as these can also cause your customer base to doubt the quality and care you put into your products and services, making them less likely to seek out more information.
Not Developing a Style or Voice
Good content should establish trust and build rapport with your audience. This will encourage them to engage on a regular basis and eventually become customers. Website content should convey a personality that speaks to the target audience. The voice you use might be friendly and conversational, professional and authoritative, or educating and informational.
Set your content's tone and voice, and maintain it every step of the way. Prospective customers will feel as though one person is guiding them through their buyer's journey, enticing them, solving their problems, and providing much needed answers to their questions. Maintaining a consistent voice will also help you stay focused on the target audience with which you are trying to engage.
Not Putting Focus on Headlines and Subheadings
Headlines are what draw readers in and convince them to continue reading the body of your work. Headlines and subheadings also let search engines know what your content contains and what searches will connect with it best.
Online readers spend little time scanning a piece to find out if it will answer their questions or provide them with the information they are after. Thus, it's vital to create headlines and subheadings that represent the content accurately. Make sure your headline is catchy but relevant to the topic. Do not try to hook a reader with a headline that does not have the content to back it up. Otherwise, readers will feel as though they have been duped and will be unlikely to return to your site.
Not Including Relevant Keywords
Keywords are essential components that help you rank higher in search engine results and attract your targeted audience. No matter how great your content is, you still need to draw visitors to it for it to be an effective marketing tool. Determine which keywords your customer demographic searches for frequently and incorporate them into your content naturally. Keep your keyword density around 1 to 2.5 percent to make sure your content ranks well without being flagged as keyword-stuffed.
Not Knowing Your Audience
Content can perform the way it's supposed to only if it reaches and speaks to its intended audience. Before creating any content, identify your target buyers and create a profile of their wants and needs as well as challenges they might face. After you have established your demographic, make sure your content resonates with them. Provide solutions to their challenges, answers to their questions, or information that will pique their interest. You want your readers to not only care about your content but also be willing and excited to share it with others who have the same wants or needs or who might face the same challenges.
Not Making Your Content Easy to Read
People seek out content online because it can quickly and easily give them answers to the questions and information they are searching for. Many readers will spend only a few seconds scanning a piece to see if it is worthy of their time. And if they decide to read it, they will probably engage with it for only a few minutes. Because of this, readers will be looking for content they can read easily and digest quickly. It is essential on your end to make the content easy to scan. Use actionable language to keep the energy up and guide the reader to engage further.
Not Using a Call to Action
While the point of most content is to provide the reader with valuable information, you are also hoping it illustrates how your product or service can aid them in solving their problems. Make sure your content does provide the reader with valuable information. While you don't want it to read like an advertisement, you do want to include a call to action that prompts your reader to contact you for more information. Let them know you can help address a problem they might have.
Don't let content issues derail your marketing plan. Well-written and valuable content is a vital tool in your marketing arsenal. When crafted correctly, it can help you increase sales and facilitate more engagement with your target audience. To make sure your content enhances your strategy instead of sabotaging it, you might want to retain the services of a professional content writer who is skilled at creating content and avoiding costly mistakes.
More from the author: