Create Email Content Your Customers Will Want to Click Through
When creating an email marketing campaign, the primary goal is to get your customers and prospects to read your email message and engage with your website. The most efficient way to achieve this goal is to provide a link to click to accept an offer or find out more information.
What is Click-Through Rate?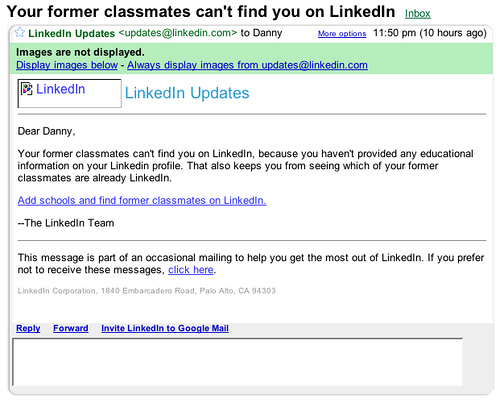 Image via Flickr by Yandle
Click-through rate is a metric that marketers use to determine how many people who received their email marketing piece clicked on the link in the email. Readers usually click to learn more information or to access the businesses website. This metric helps a marketing team determine if an email campaign has been effective based on the number of prospects or customers who act based on the information in the email.
Why is Click-Through Rate So Important?
Click-through rate is an essential measurement because it can identify readers that actually open, look at, and engage with the email piece. Click-through rates are used to determine:
Which email campaigns are working. Emails that achieve a higher click-through rate can help you determine which type of content is speaking to your audience.
What customers and prospects will engage through email. If you utilize different campaigns for different buyer personas and target audiences, you can determine which buyer personas are effective in reaching your target audience through an email campaign.
What products or services may pique your target audience's interest. Information on click-through rates from your email campaign can help you determine which products and services do better with the use of email marketing.
If you're interested in how your company's click-through rate stacks up in your industry, check out Get Response's Email Marketing Benchmarks report.
Tips for Making Email Content That Gets Opened
Since click-through rate is such an essential part of an email marketing campaign, it is vital to know how to create an email marketing piece that will compel your customers and prospects to click.
Keep it Simple and Strong
Remember that your readers receive hundreds of emails throughout the week, so you only have a few moments to capture their attention. Using complicated phrasing or technical jargon can turn off customers and cause them to lose interest or feel the piece is too complicated for their time. Make sure your piece has one main focus and a strong call-to-action that encourages the reader to click on the link provided.
Make the Piece Easy to Scan
As mentioned above, your audience will probably only spend a few moments looking at the content, so make sure your content is easily scannable to ensure you convey your message. Before approving a piece of content, try scanning it yourself to see if anything stops the flow of your reading.
Focus on Benefits
Many email marketers will list the features of their product or service the same as they would in advertising pieces. What readers get most excited about is how a product or service can benefit them or make their lives better or easier. Draw your audience in with the benefits, and they can read about the features when they are brought to the site.
Make Sure the Subject Agrees With the Title
Everyone has heard of clickbait content where you come across a title that you're excited to read about only to find that the content has little or nothing to do with the title that originally piqued your interest. When this happens, many readers feel duped, and this experience can create a lack of trust between your prospects and your company. When choosing your subject line, make sure your content delivers.
Ensure Your Content is Geared to Your Target Audience
Your email marketing campaign should have the primary goal of converting prospects into eventual customers. To achieve this goal, it is vital to know what audience your product or service speaks to. Your marketing campaign should include a fully developed buyer persona that is likely to buy from you, and your content should provide information that would be valuable for or appeal to that type of buyer.
Have a Strong Call-to-Action
Your call-to-action will be the link that you prompt your readers to click on in the email. Often, this link will take them to the landing page of your website. To compel them to click on that link, you must establish a strong and enticing call-to-action. You can make your call-to-action stand out by starting with an action verb or using a creative phrase to direct them to click on the link.
Establish a Sense of Urgency
Not only should your call-to-action be strong, but the overall piece should also create a sense of urgency in the reader that compels them to click now instead of coming back to the email later. Odds are once the reader leaves the email, they are unlikely to return to it. Using phrases such as "ends tomorrow," or stating a limited availability can make a reader feel that they need to engage immediately or risk losing out.
Make Your Punctuation Mean Something
When using punctuation, it is important to find a balance that creates a tone of voice for your email that is exciting and urgent without seeming anxious or angry. It is often difficult to convey emotions through email since the reader will not be able to take cues from inflections in your voice; therefore, get creative with your punctuation to provide some clues for your reader.
Check for Errors
Nothing can detract more from a well-crafted piece than misspellings or improper grammar. It is important always to put your best foot forward and make a good impression whether or not your field relies on proper grammar. An email with errors can show a lack of concern for quality or carelessness that fosters mistakes. Either way, misspellings and poor grammar will reflect poorly on your company.
Create a Sense of Trust
Establishing trust and building a good rapport with your customers is the foundation for beginning a business relationship. Your customer trust you to deliver the quality or benefits you are promising. To help build this trust, make sure that you include correct information and do not overinflate promises to the point where they may seem unbelievable.
Email marketing content is vital to a marketing campaign and it can help you achieve your goals by gaining the return on investment (ROI) and customers that you are targeting. By following the few tips above and focusing on ways to improve the click-through rate of your email, you will make your email content a more effective part of your marketing plan as well as a way to gauge interest and measure your marketing effectiveness.
More from the author: