One of the things I am proudest of at CopyPress is the composition of our creative community. Since 2012, we have gone after a specific type of creative, and we have become very good at it. Our creatives are passionate content creators, with multiple skill sets. Many of our creatives are well known in their vertical, with publications that others gravitate to as thought leader publications in their respective markets. Our creatives make up a very special portion of the Internet where passionate individuals have figured out how to not only share their knowledge of their respective topic, but also how to monetize it.
Other companies have gone for professional journalists and writers from "paper" magazines and news outlets. Another segment has gone after basic copywriters willing to work for the lowest pay. CopyPress has gone , and will continue to go, after creatives that can provide our customers with a unique set of skills, voice, and lend their byline and credibility to their brand.
This is the first of a new series on the CopyPress blog. We are going to spotlight a few creatives each week to let you know the type of incredible individuals that comprise out community.
Lauren Haas
http://community.copypress.com/members/laurenhaas/
Places to find her creativity
www.TheSoulOfAJourney.com
laurenhaas.contently.com
Type of work she does
I write lifestyle content for CBS and Time Warner. I recently started writing for WebPsychology.com, where I write about health, wellness, and self-improvement. I also maintain a travel blog, The Soul Of A Journey.
How she got started
Since my kids were grown and I was single, I decided I wanted to travel full-time and live as a nomad. I needed a career that would allow me to work remotely, so I returned to writing. (I was an editor for years at print publications, but had been out of the industry for over a decade.)
I worked at building my writing career over a period of several years. I built a reputation as a solid writer with good research skills and a healthy respect for deadlines. I've proven my ability to write on a wide variety of topics. " Working as a freelance writer allows me the freedom to travel. I sold everything I owned, including my business, in May of 2013 and I've been a nomad ever since. I've lived and worked in Columbia, Ecuador, Peru, Italy, Morocco, Turkey, Spain, and more than a dozen other countries. It's a challenging life, but a very rewarding one.
Piece she is most proud of
The kind of content she enjoys creating
I love the variety of my work, because it allows me to constantly research new things, so I don't stick to a single subject. Travel is a passion for me, of course, especially budget travel.
I also have a health/fitness background. I was an ACE-certified Fitness Instructor and a Registered Yoga Teacher for ten years, and owned two dance/yoga studios.
I love to write articles that help people achieve their dreams and goals. Self-help topics are some of my favorites — for instance, how to break bad habits, save money, set goals, put more joy in your life, or manage stress.
Photog Portfolio
http://www.saatchiart.com/laurenhaas
Jamie Lynn Morgan
http://community.copypress.com/members/jamielynnmorgan/
Places to find her creativity
http://www.livinglocalmagazine.com/
http://outdoorsnw.com/2013/cycling-northern-idaho/
http://jmorgan.us
http://bicyclebites.com
http://hoppygirl.com
http://nwmarketing411.com
http://girlsbeerblog.com
http://rubbertireadventures.com
Type of work she does
Outside of CopyPress I do brand management for companies or organizations by utilizing my already existing social media accounts,(example: has over 12,000 followers), and at times manage their online accounts. I create social media posts, blog posts, press releases, email campaigns, design/manage websites, and other creative assets.
How she got started
My niche is in hospitality with a majority of my clients being either dining, beverage, lodging, or bicycle related. All of my current clients are based in the Northwest, but the scope of the promotions are national and in some cases international. " "I originally started doing this type of work out of necessity for my husband's business eight years ago. Zero marketing budget and needed a way to make sure that when someone did a Google search he was the one that they found. Because other businesses noticed that I was doing this for him without the traditional means of advertising/marketing; yellow pages, newspaper ads, etc. they started to ask if I could do it for them.
A few speaking engagements at the Idaho Department of Labor and being asked to become an independent instructor at the North Idaho College Workforce Training Center led to my first few customers. Those customers referred me to others and it has just evolved since then. Some of my clients have been with me for six years now.
I continually focus in on my niche (hospitality) while finding better and innovative ways to engage people online. I think it all boils down to I really Love what I do. I have always loved to write and interact with people. Social media plus online marketing gives me an outlet to do both!
It is also something I can do from anywhere as long as I can connect to wifi. That allows me to spend more time with my husband and my children without the usual constraints of working for someone else; no set hours, I make as much money as I need to live and play, and I choose which projects I want to do. I guess it really boils down to freedom. Creatively, emotionally, and monetarily.
Piece she is most proud of
That is a hard question…I feel proud of just about everything I put out there. Even something as small as a 140 character tweet. But if I have to narrow it down I would say it was the article I wrote for OutdoorNW magazine.
http://outdoorsnw.com/2013/cycling-northern-idaho/
What she finds rewarding about her work
When you actually have people contact you directly because of something you wrote it makes you feel good. For this particular article I had a group out of Seattle that was looking at riding the trail I had talked about. I helped them put together a mini itinerary of things to do and connected them with people that would help them along the way.
It felt good to do that, plus they contacted me after thanking me for their help and letting me know they had a fabulous trip. It is nice to know that you are reaching people with what you put out there.
The kind of content she enjoys creating
My favorite kind of content is blog writing. It is really the base where all other social media posts etc. come from. Ultimately they also have the longest shelf life as far as search ability online. Something that I posted two years ago could show up for someone when they are doing a search today. It can then cause them to take an action or feel a certain way.
Second to that would be engaging in real time with people on Twitter. When I can be the hero that answers someones question or just makes them feel like someone is paying attention is a good feeling.
Over the next two years I would like to transistion away from the day to day management of social media and online marketing for clients. I believe that companies are going to need to have someone on their staff that is there daily managing those. There are just opportunities that are missed when you outsource.
Robert Schrader
http://community.copypress.com/members/robertschrader/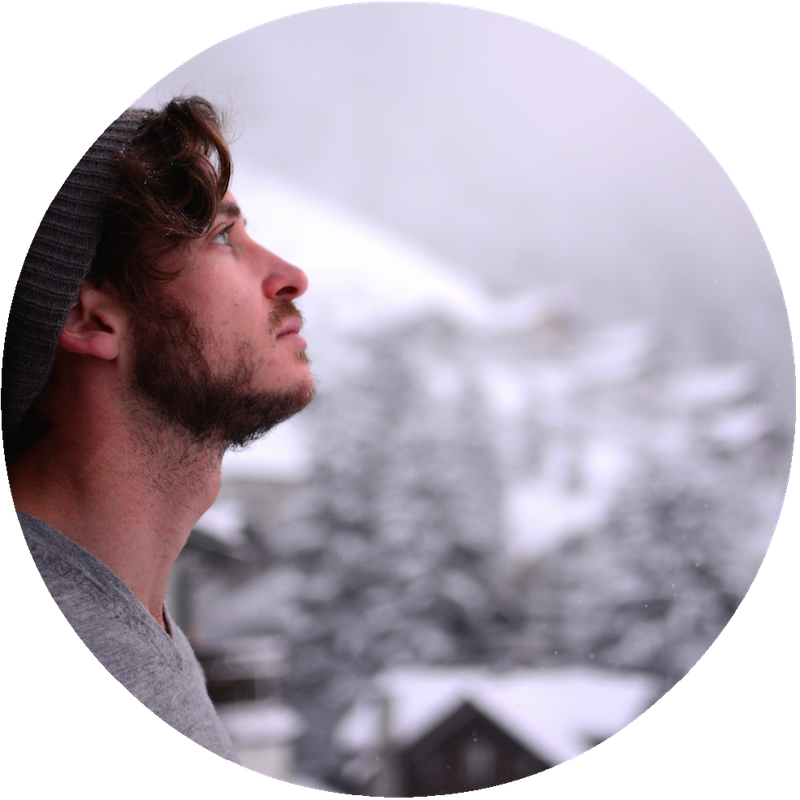 Places to find his creativity
http://leaveyourdailyhell.com
http://weirdandamazingtravel.about.com
Type of work he does
I am the creator and editor of Leave Your Daily Hell, one of the Web's top independent travel publications. I also contribute to About.com, The Huffington Post, Business Insider, DETAILS and other publications. Regardless of where my work is published, it inspires, informs, entertains and, ultimately, empowers others to travel. Everything started in 2009, when I moved to Shanghai to teach English as a means of escaping that year's economic fallout. A few random freelance gigs in China eventually led me to a longterm contract with one of the dreaded content mills of yesterday. I worked hard for many years, which landed me progressively better clients, and a progressively more popular website, which has led me to where I am today – CopyPress is without a doubt my most valued freelance gig ever. In some ways, it's a very selfish pursuit. Writing – and, perhaps more than that, photography – allows me to immortalize my travel experiences, to make them larger than myself and, in some cases, life. But just as doing this brings me great joy (and, to be sure, strokes my ego), it has also managed to inspire a great number of people – literally hundreds of thousands of them – to do even greater things with their lives.
Piece he is most proud of
There are so many! But this recent one, from a trip to Tanzania, is an emotional favorite. Apologies in advance if it contains profanity – a lot of my work does.
http://leaveyourdailyhell.com/2014/11/26/tanzania-safari/
The kind of content he enjoys creating
Since my website is my own baby and there's no real blueprint for it, I like creating content that has a definite audience, purpose and scope – a writing prompt of sorts. When the client knows exactly what they want, I know exactly what I have to deliver. And I do, with bells on. Realistically, I want my website to continue growing and my base of clients to do the same. But I would also really love to host a travel show, to expand the travel planning service I offer my clients and to separate my photography business from my writing one. I'm currently working with a visual artist friend to have some of my photos installed in an art gallery here in Austin.
Photog Portfolio