This week I wanted to show the diversity of our community. So we have a working actress whose work you have undoubtedly seen, a travel blog goliath, and business marketing expert.
The Creative Spotlight pieces are to get these creatives attention by individuals that may be looking for expert creatives. We are proud to be able to work with this group and will continue to shed light on the amazing storehouse of talent we have each week.
Rebecca Metz
http://community.copypress.com/members/rmetz74/
Places to find her creativity
http://www.imdb.com/name/nm1556548/
Type of work she does
I am a working actor based on Los Angeles. I work mostly in television, and also in theater and voiceover. Recent credits include a recurring role on Showtime's "Shameless" and guest roles on "NCIS: Los Angeles," Nickelodeon's "The Thundermans," and "American Horror Story."
How she got started
I've been acting since I was a kid. I did theater throughout my teen years, and was lucky to be accepted into the prestigious Carnegie Mellon School of Drama for my collegeconservatory training. After graduation, I moved to Los Angeles to pursue a professional acting career, and have been working in LA ever since. Pragmatically, acting is my job, the source of much of my income, and good things like health insurance for my me and my husband. But the reason I do it is that, quite simply, it's who I am. It's a calling. From the moment I understood what acting was, I knew it made sense to me. Stepping into someone else's life alongside other actors to tell a story is the greatest source of fulfillment in my life.
Piece she is most proud of
I'm most proud of the range of roles I've had the privilege of working on, from traditional sit-com-style comedies to the darkest dramas. You can see samples of this work at http://rebeccametz.com/clips/.
The kind of content she enjoys creating
I love working on content that helps readers learn and get better informed. For travel customers, it may be a city guide or list of great restaurants. For legal customers, an article on what to do if you're in an accident. In the health care sector, it might be an exploration of how the Affordable Care Act has affected the availability of mental health services. I like to finish an article knowing more than I did when I started, because that tells me the readers will likely have a similar experience. My goal is to keep making my living doing creative work that excites me, inspires me, teaches me new things, and makes me a better person, writer, and artist.
Megan Donoghue
http://community.copypress.com/members/megandonoghue/
Places to find her creativity
http://mappingmegan.com Editor in Chief at "Mapping Megan" – a niche adventure travel blog with a focus on outdoor adventure and wildlife. A trusted resource for travel features, photography and destination guides, presenting the best locations, attractions and accommodations around the world.Content creation by way of written articles, travel photography and video.
How she got started
Blogging was at first a hobby, however as the blog grew I realized there was potential to transform from a hobby into a professional travel blog and monetize my work.
I had been blogging since 2007, however in 2012 was seated next to a gentleman named Gary Arndt on a flight home to Australia from the States. As luck would have it, Gary turned out to be one of the largest and most successful travel bloggers in the world, and before this point I had no idea that people made money from blogging as a full time career. I figured if people out there were doing it and making full time travel a career, there was no reason I couldn't do it myself!
Since that day I committed myself to building a blog and brand which I could monetize and which would give me the freedom and flexibility to make money while traveling the world. I've never looked back.
Monetary is obviously a huge perk, though the most value I receive is emotional. I'm now much happier in myself and with life in general. I am much more motivated, more energetic, more enthusiastic and overall just very content with where my life is at. I have finally created a career which is also a passion, and there is no better feeling than loving your job.
Also, I can also start my day whenever I choose, so I've been getting a lot more sleep, though I have to stop abusing my ability to sleep in otherwise my emails begin to pile up!
Piece she is most proud of
After a year of traveling and professional blogging I completed a highlights video, and somehow managed to jam 12 months of full time travel highlights into 5 minutes of film!!
http://www.mappingmegan.com/highlights-traveling-blogging/
The kind of content she enjoys creating
I enjoy working on a range of content for customers, and am always happy to discuss new proposals or opportunities for partnership if they have fresh content ideas. We mainly focus on producing photographic, written and video content, though are starting to branch out into producing social media content and working on social media marketing campaigns. To continue producing quality content for our blog which our readers will enjoy, and to branch out and start writing for traditional media specifically magazines.
Photog Portfolio
http://www.mappingmegan.com/wildlife-photography/
Brian Lang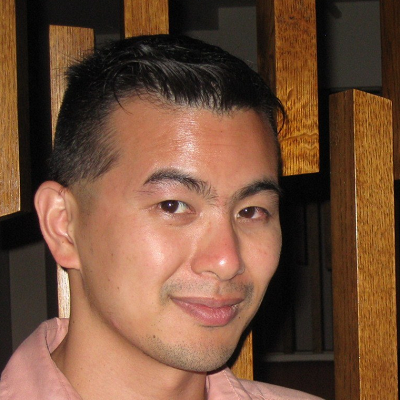 Places to find his creativity
http://www.smallbusinessideasblog.com
Type of work he does
I blog at Small Business Ideas Blog as well as design websites and graphics for other businesses. More recently, my emphasis has shifted towards SEO and content marketing.
How he got started
I started my own online business over a decade ago and learned online marketing and some website coding. I've continued to develop my skills ever since then.
I like keeping up with the latest in online marketing and being knowledgeable about what works. Since digital marketing is constantly changing and not taught in most schools, being able to do well with it is fulfilling.
Piece he is most proud of
My post on LinkedIn publishing got a few thousand social shares and got featured on the LinkedIn blog as one of the top 10 LinkedIn marketing articles of 2014:
http://www.smallbusinessideasblog.com/linkedin-publishing
My post on blog promotion was also popular and got several thousand shares:
http://www.smallbusinessideasblog.com/how-to-promote-your-blog
I also wrote this guide that explained how I was able to do so well with the previous post:
The Ultimate Guide to Creating an Expert Roundup Post That Gets 1000s of Shares – http://boostblogtraffic.com/expert-roundup
The kind of content he enjoys creating
I write about online marketing and business.