Creative Spotlight: Patrcia Patton, Lauren Juliff, and Shaun Robertson
CopyPress's diversity in our creative base is our strength. Regardless of subject we have amazing creatives that not only specialize in creating content in that niche, but whom are also thought leaders in that subject. This week we look at a social media/ business consultant and two travel writers that have also authored books.
Patrcia Patton
Places to find her creativity
http://myblackjourney.com/black-vintners/ http://myblackjourney.com/mlk-parade/ http://collectivebias.com/entice-mature-shoppers-during-the-holidays/
Type of work she does
I am a full time writer, blogger, and business strategist for mature women who are reinventing themselves. I provide Individual and Corporate Social Media Consults, Social Media Strategic Planning for start ups in the Aging2.0 sphere; and beginning and advance beginnerTraining on topics such as "How to" Make Money from my Blog and "How to" know who is visiting my website.
How she got started
When I eventually jumped into the entrepreneurial world from a full time job, I was starting over big time. It was the best of times and the worst of times. Initially that was to a beachside business serving healthy and organic meals. The hamburger vendors made way more money than me.But It was during this time 7 years ago that I began blogging to market my business. It led to full time blogging and over time other things including freelance work.
Piece she is most proud of
I loved this piece: http://myblackjourney.com/gullah/
The kind of content she enjoys creating
I am a big lifelong learning advocate and what I'd call an Afro-futurist.Self-described I realize but these are my facts. Content that teaches and entertains is always of interest to me. Right now I am doing a lot of travel writing but I do love finding ways to write about technology and trends in a way that readers may perhaps make better decisions about their lives. What kind of investment for example might bitcoin make in a person's life now if they understood what was going on. Should an average person find ways to invest in cyber consciousness.
Lauren Juliff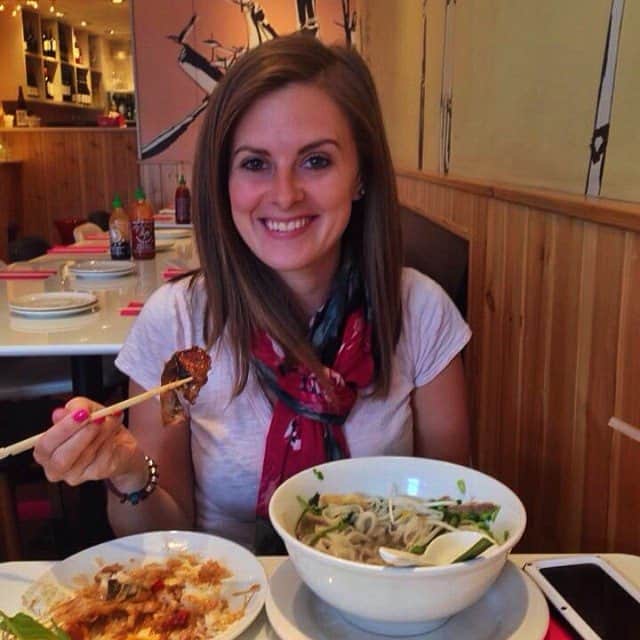 Places to find her creativity
http://www.neverendingfootsteps.com http://toomanyadapters.com http://studenttravel.about.com
Type of work she does
I'm a full-time traveler, freelance travel writer, author, and professional travel blogger.
How she got started
It all happened very organically. I started a travel blog for my one year round-the-world trip to keep my family and friends aware of what I was getting up to but had no idea it would grow to become a portfolio of my travel writing. After several months on the road, I began to receive emails from companies wanting to hire me to write for them. By the time the end date of my trip approached, I was making a profit through freelance writing and saw no reason to stop traveling. Four years later, I'm still going!
After several years of travel blogging, I was approached by a couple of publishing companies who loved the story of how I conquered debilitating anxiety to travel the world and wanted to offer me a book deal. I, of course, jumped at the chance and my travel memoir is due to be released in July.
Piece she is most proud of
I'm most proud of my travel memoir, How Not to Travel the World. Writing it was one of the hardest things I've ever done and almost led to me having a mental breakdown. For several months, I was writing for 18 hours a day and sleeping for six, so by the time I handed in my manuscript, I was deliriously exhausted. Now that I've recovered, I'm proud of what I've achieved and can't wait to release it into the world.
Aside from that, my piece on How to Travel the Maldives on a Budget (www.neverendingfootsteps.com/2014/09/15/how-to-travel-the-maldives-on-a-budget/) is my most popular article and the first of mine to go viral.
The kind of content she enjoys creating
I love inspiring readers, so any article that makes travel more accessible to the average person is something I'll love to write.
Shaun Robertson
Places to find his creativity
http://www.thislifeintrips.com
Type of work he does
Travel writing is my true passion and ThisLifeinTrips.com is becoming a full time job alongside travel. It is a site that promotes travel for all and is a place to inspire, to inform, to advise. It's place to share a laugh, an image, and a passion for seeing our world. It is a place for those looking for adventure, lasting memories, and the best options available when it comes to a new city or town.
How he got started
Before my first yearlong trip in 2006 my life seemed vanilla and unfulfilled. I had successfully worked my way into a comfortable situation with a cushy well-paid job yet felt lost and poor. Unhappy with what my life had become I put my career on hold and traveled. During that time away I found happiness and my true passion, good times and writing about them.
Once I returned to my normal day-to-day routine I quickly realized that living that life was not for me. To stay sane I traveled as much as possible and by any means possible. I quickly found that the corners of the earth are reachable no matter your budget. For the past 9 years I have written about my adventures that have taken me from the Arctic Ocean to the South Pacific. They have included football games in San Francisco to Buenos Aires, concerts in the Pacific Northwest to water puppets in Hanoi.
And now 2015 is dedicated full time to This Life in Trips and all things travel.
Piece he is most proud of
I wrote an ebook for a client that I am very proud of. The name is incredibly long and was there choice but the message is great. "Travelers Roots: Growing a Richer you Through a 6 Month+ Trip Around the World" is about getting in the right mindset to backpack the globe for an extended period. It is a guide to prepare oneself for what is in store and to help make the most of every situation along the way. I drew a lot from my own experiences for this eBook – what travel means to me, what travel has done for me, and what travel can do for others are the overlaying themes of this book.
I will be releasing a second version of this book soon added extras but in the meantime –> http://www.thislifeintrips.com/im-a-writer/
Photog Work
https://instagram.com/lifeintrips/
More from the author: