How To Develop Audience Segmentation in the New Year
Audience segmentation is separating your overall customer and subscriber lists into smaller groups to better target them with content and ads that meet their needs. While segmenting may sound confusing or tricky, when you better understand your audience, it can make content creation easier. The data you collect through segmentation can also help guide your marketing decisions.
Why Choose Audience Segmentation?
There are many ways that choosing to segment your audience can help your content and marking efforts, including:
Learning more about your audience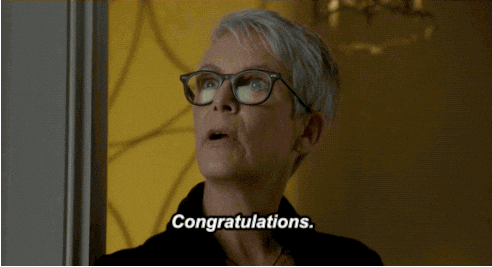 Image via GIPHY
The more you know about your audience, the better chance you have of connecting with them. Segmentation can also help you make more conversions. You don't have to limit conversions to one area of your business, either. It can help encourage people to subscribe to new lists, make a purchase, or return to your site.
Encouraging personalized content
Audience segmentation is like shopping for presents for people in your life. Think about how much easier it is to buy a gift for a family member or close friend rather than a casual team member. You know more about their interests, likes, and hobbies, so even if you don't know exactly what they what, you have a better chance of getting something close. Segmenting helps in the same way, to create content that resonates with the subgroups of your audience to promote products and services.
Gaining feedback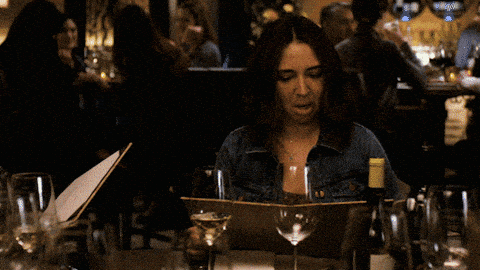 Image via GIPHY by @netflix
When you segment your audience, you create a better customer experience. You're providing what the customer wants to see, which can keep them coming back after their initial interaction. It also gives your audience members the chance to tell you when they don't like something and why. This may be more informative than feedback from the overall collective because it can be more detailed and easier to see how or why something missed the mark with the smaller group.
4 Ways To Segment Your Audience in the New Year
If you're looking to segment your audience for the first time or you're trying to restructure your segments, here are a few tips you can try to make the most of the process:
1. Preference Choices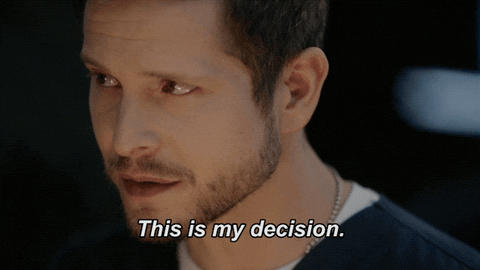 Image via GIPHY by @theresidentonfox
One of the easiest ways to make segments is to let your audience do it for you. Ask subscribers to pick their content interests when subscribing to emails, newsletters, or other areas of your site and app. You can learn what emails they'd like to receive, the notifications they want to get, or what areas of your company interest them. Depending on your service, having them choose these options may automatically segment new subscribers in the program you use. At the very least, it gives you the data to segment them manually later.
2. Email Surveys
Just because someone subscribes to your overall email list for general content doesn't mean you can't create smaller groups to send more targeted content. Email surveys can be helpful because the people they reach have already expressed some interest in your company and you can use that interest to further personalize their experiences. There are some specific areas and times within your email marketing campaign where sending surveys may be most effective. They include:
Within welcome emails
After a purchase, shipment delivery, or inquiry
During or after the launch of a new marketing campaign
On the email or notification unsubscribe page
Connecting with your audience at the right time can make them more likely to share beneficial information you can use to personalize future content.
3. Community Engagement
Image via GIPHY by @nbc
Engaging with your audience on social media, in the comments sections, and other places where they gather online can help segmentation. These are the places they share conscious and unconscious information about who they are. What do they like? What irritates them? Do they want more or less of certain kinds of content? By paying attention to what people say in these areas, you can make groups based on people who share the same interests, values, or concerns. You can also segment this information based on the platform to enhance your social media marketing on different channels.
4. On-Site Analytics
On-site or in-app analytics can tell you all about your audience's browsing patterns and content interests. You can do this by seeing which pages and content get the most traffic. This also works for social media, when you can see which posts have the most interaction and engagement. If it's getting a lot of looks, it means people are interested. From there, you can see specifically what content people are looking at to determine who likes it and who you can best target with similar tactics.
If you're looking for help to create the best content to reach your segmented audiences, CopyPress can help. Set up a free call with us today to discuss your audience and how we can develop the best pieces to capture their interest and keep them coming back for more.
More from the author: