The Different Types of Content (That Are Not Blog Posts)
As important and effective as regular, high-quality blog posts might be, they're only one of the many types of content a business can use to generate and nurture leads. For a wider reach, develop a well-rounded content marketing strategy that supplements your company blog with a few of the following content types.
Social Media Posts
If you're already comfortable with blog posts, social media posts are an easy first step toward diversifying your content marketing. Set up an account on social media platforms such as Twitter, Facebook, and Instagram, then start posting on a regular basis to engage your followers. Social media posts are especially useful as a way to promote your other content, such as weekly blog posts. You can also curate content from other sources for a more robust and interesting feed.
GIFs and Memes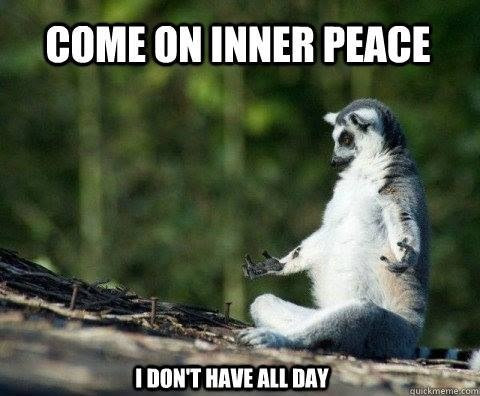 Image via Flickr by keepitsurreal
When you're ready to take your social media game to the next level, consider creating your own GIFs and memes. They aren't hard to make — thanks to simple online tools like giphy.com, imgflip.com, and makeameme.org — and they are among the most shareable types of content. Use them to make a social media post more memorable, or insert them into a blog post to keep readers engaged. The best GIFs and memes are humorously insightful or relatable, so they're a good way to lighten up the tone of your other content.
Infographics
Infographics are another highly shareable content type. They use a seamless blend of text and visuals to communicate information — the kind that you might otherwise see in a text-heavy article or a boring chart. An infographic makes data more visually appealing and easier to understand. You can use an infographic to draw attention to an important issue, explain the uniqueness of your product, or walk readers through the steps in a DIY project. Many online sites allow you to easily create your own infographics, or you can outsource the job to an experienced creative.
Videos
You've probably noticed that people are spending more and more time online watching videos. Videos can convey the same information as a written medium, but they do so in a more dynamic and attention-grabbing way. Use a video to demonstrate the usefulness of your product or give customers troubleshooting tips and tricks. Videos can also be a great way to release updates and announcements or highlight upcoming events or changes. You can even combine two different types of content by creating an infographic video.
White Papers
If you want to establish your company as an authority in its field, consider publishing a white paper. A white paper is type of long-form content — typically 2,500 words or longer — that should be both academic and persuasive in nature. White papers often address common problems with the purpose of framing the company's product or service as an effective solution. They are information-dense, detailed, and data-driven, prioritizing high-quality content over visual appeal.
eBooks
Alternatively, you can compile some of your company's best content and authoritative knowledge into an eBook. Although eBooks are similar to white papers, you should note a few key differences between these two content types. For instance, eBooks are typically less dense than white papers and not as focused on details and data. They are longer than white papers but often more readable, with a less formal tone. And writing an eBook isn't as difficult as you might think.
Webinar
A webinar is to video content as a white paper is to written content. Use webinars to educate your audience, providing more in-depth and authoritative information related to your company, products, or industry. Webinars often take the form of a Q&A session or a guest lecture. Either way, be sure to mention and link to your webinar on social media, email newsletters, and blog posts leading up to the event.
Research
Publishing original research is a great way to earn links, boost traffic to your website, and establish yourself as an authority. One of the easiest ways to gather data is through customer surveys. To reap the highest rewards, make sure your research is useful, credible, and accurate. Once you have the raw material in hand, keep in mind that although you can publish your research as a standalone piece, it can also be incorporated into other content, including blog posts, eBooks, infographics, and videos.
Case Studies
Sometimes potential customers need a little help picturing how you can help them. That's where case studies come in. A case study is a real-life example of how a past customer benefited from your company's products or services. Case studies are relatively easy to create and very effective, especially if the customers you use as case studies are willing to provide testimonials and statistics to enhance your storytelling. Like research, case studies can serve as supporting details or illustrations in other pieces of content.
Checklists
Checklists are another easy-to-create type of content that pack in a lot of value for readers. As long as you have sufficient background knowledge about the topic of your checklist, it should be easy to create. A cruise line, for instance, might publish an essential packing checklist to help customers prepare for their first cruise. A pool company could produce a step-by-step checklist that tells customers how to winterize their pools.
Interviews
Interviews can take several forms. You can interview customers as part of your original research or a case study. If you have any connections to industry leaders or well-known figures, you can ask them for an interview. The interview can be streamed live on social media, recorded and posted on YouTube, or published in transcript form as a blog post. On the flip side of the coin, you can also seek out opportunities to be interviewed by third parties. You will be able to reach a new audience, share the link with your own followers, and boost your credibility.
Remember, you don't have to use all of these content types. Pick one or two that make the most sense for your business, and start with those. For each piece you publish, monitor how well it generates and nurtures leads. Then adjust your content marketing strategy accordingly, fine-tuning your approach and incorporating new types of content over time.
More from the author: