Good grammar and spelling are essential parts of content writing that help you communicate accurate information to your readers. Sure, you might ask, if you have one or two typos in your blog or article, is that really going to affect how well someone understands your content? Maybe not. But it's very possible that poor grammar and spelling can affect your content's SEO and overall effectiveness with search engines. Today, we're discussing what SEO is, how grammar and spelling affect SEO, and tips for improving your content's grammar and spelling.
What Is SEO?
SEO stands for search engine optimization. On a basic level, SEO is a series of steps and processes you can perform on your website and content to make it easier for people to find on search engines. It can include actions such as targeting keywords, improving readability, generating backlinks to your content, and decreasing your website's loading time. Each of these actions tells search engines, like Google and Bing, that your website is of high quality and they should rank it higher on their search engine results page (SERP).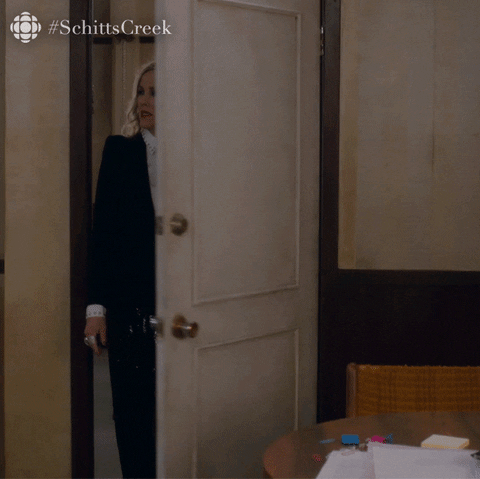 Image via Giphy by @cbc
As you create content for your website, search engines crawl your web pages using bots. These bots consider many factors to determine the quality of your content and if people find it helpful. This can include the quality of backlinks it's gained and the web page's bounce rate. A bounce rate calculates how long a visitor stays on your webpage before they leave or "bounce" to a new one.
The bots also scan your website's metadata, including your meta description and image titles, to learn about your content's topic. This can help search engines display your content to the people who could best use it.
Related: Your Guide to Getting Quality Backlinks
Do Grammar and Spelling Affect SEO?
Grammar and spelling can affect SEO depending on the search engine. Bing has stated that when their bots scan content, they look for spelling and grammar mistakes to help determine the quality of the webpage. If you have a lot of typos or errors, Bing might rank your content lower than other search engines.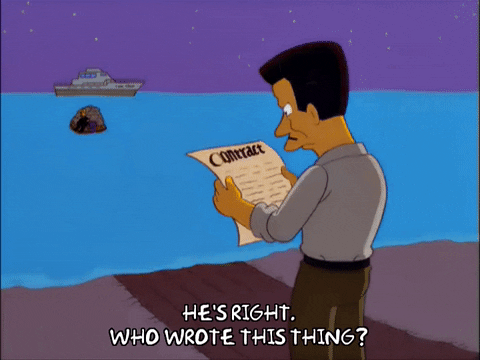 Image via Giphy
Google doesn't care as much. Google's bots don't directly downgrade your content if they find spelling or grammar mistakes. However, typos and errors can still create a problem for the search engine. One of the main reasons search engine bots crawl websites is to determine content topics. If your blog, article, or webpage has a lot of grammar and spelling errors, especially for your targeted keywords, it's going to be more difficult for the bot to understand what the page is about.
How Does Poor Grammar and Spelling Affect Your Content?
Poor grammar and spelling primarily affect your content's quality. If your audience sees that content filled with spelling and grammar mistakes, it can lower their trust in your brand and prevent them from interacting with your company further. Website Planet discovered in a recent study that web pages with poor grammar receive 4% fewer visitors and have significantly higher bounce rates. When this happens, it not only reduces the effectiveness of your content but can continue to lower its ranking.
A lot of grammar and spelling mistakes can also deter other domains from linking to your website. That can affect your SEO. Though Google might not directly care about your content's poor grammar or spelling, if people continue to bounce away from it, that tells Google your content isn't of high quality. That can cause the search engine to lower the organic ranking of your webpage and show it to fewer people.
Tips To Improve Your Content's Grammar and Spelling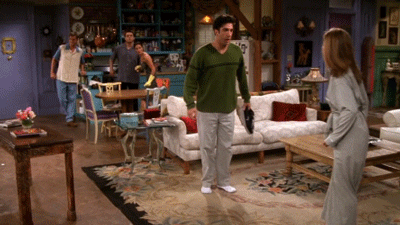 Image via Giphy
Here are several ways you can improve your grammar and spelling to produce more high-quality content:
Use grammar-checking tools. There are many online tools you can use to check your content's grammar and spelling, such as Grammarly and ProWritingAid. These tools can not only help improve your content's quality, but they can also help make your content more readable by pointing out poor comma usage and instances of passive voice.
Find a proofreader. Asking a friend or colleague to proofread your content allows you to get a second pair of eyes to look over it before you post. Though this may not help you catch every single mistake, it can still help you improve your content a little.
Practice your grammar skills. There are websites and tools you can use to study common grammar rules and practice your grammar and spelling skills. Practicing with these websites a bit each day can help you improve your writing and catch more errors in the future.
Hire an editor. Hiring a professional editor might be one of the more costly options, but it will definitely help reduce your content's mistakes and improve its overall quality. That can help increase your rankings on both Google and Bing.
Don't want to hire a full-time or part-time employee for a single task? Consider working with a content marketing company, like CopyPress, to help you do even more. We have a team of writing, editing, and quality assurance (QA) experts to help you improve your content marketing campaign and increase your website's ranking, contributing to your content ROI. We know how to engage with your target audience while following practiced SEO methods for the best results. Schedule a free call with us today!