7 Ways To Get the Most Out of Your Marketing Degree
You've declared marketing as your college major. Now what? Aside from listening, studying, and showing up for class, there are some things you can do to make sure you're prepared for more than just acing tests. Engaging in some of these practices can help you apply the things you learn to the workforce. We have seven ways to help you become job-ready while studying for your marketing degree.
7 Ways To Amplify Your Marketing Degree
Use these tips to help you prepare for a job in marketing while studying to earn your degree:
1. Study the Trends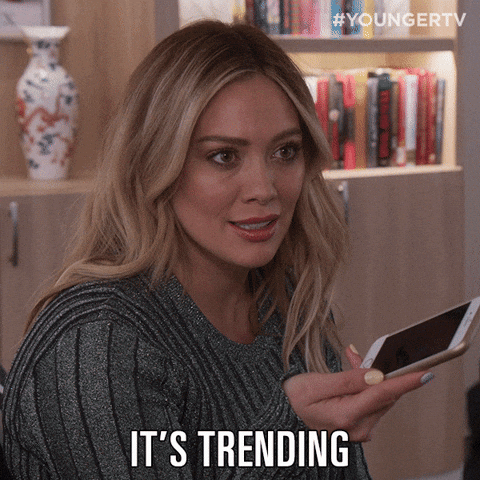 Image via GIPHY by @youngertv
Marketing is a fast-moving industry where the popular things, and even the things that are effective, can change quickly. While you may learn the fundamentals in class, it's important to read industry news, watch blogs, and watch company behavior on various advertising channels to see how real marketers apply those fundamentals today. Even as a student, you can sign up for marketing newsletters, follow marketing blogs, or follow your favorite companies on social media to track their habits.
2. Read Outside of Class
You likely have a lot of assigned reading for your classes, but it may not all be interesting and exciting. You can change that by choosing to read books, or even listen to podcasts, about marketing in your free time. This gives you the freedom to choose material from marketers who interest you and pick topics specific to your favorite areas of the field. Wondering which books to try? There are plenty of ranked lists around the internet with recommendations to browse.
3. Take an Interest in Data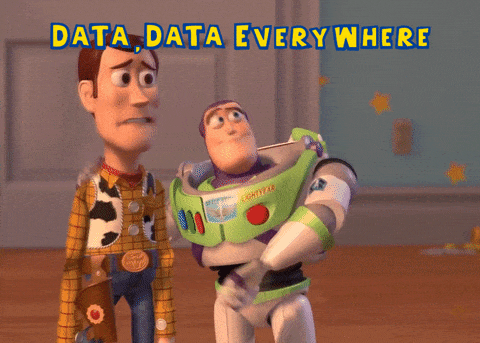 Image via GIPHY by @Giflytics
If you're anything like me when I started in marketing, you may think that it's all splashy ads, flashy words, and anything fun or creative. That's not wrong, but there's a lot more data analysis and, sadly, math involved than you may realize. Don't let that scare you away, but if you're not comfortable with numbers, charts, graphs, and data, now's the time to get there.
Consider creating your own blog, website, or social channel to learn how to track native analytics. You can also learn how to use programs like Google Analytics, which you may use in business later in your career.
4. Study Copywriting
If you're on the other side of the field where you can't wait to track data and run analytics all day, you may think you don't need to be involved in the creative aspect. Being well-rounded in the entire marketing industry can help you become more enticing to employers. Practice your copywriting skills. Consider taking a marketing or business writing course through school or online. You may read advertising copy so that you can recognize excellent copy when you see it. How can you do that? By browsing a variety of content pieces available online.
5. Get Organized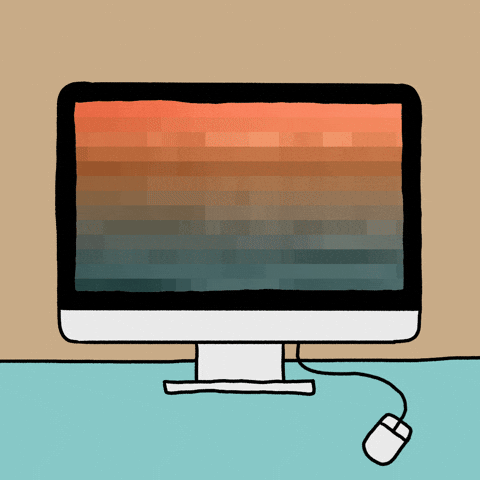 Image via GIPHY by @Giflytics
Besides being creative and working with data, marketing also includes a lot of scheduling and logistics. To prepare for that, learn how to get organized. Get comfortable using a calendar, planner, or tracking program. Learn how to use business tools like Excel or Google Sheets to help keep your analytics and data tracking in one place.
6. Get Certified
While your degree is a big step to help you get a job in marketing, you can enhance it, especially in niche areas, by earning skill certificates. Many respectable marketing companies in the industry, such as HubSpot, offer free certifications in areas like search engine optimization (SEO) to help expand your knowledge. Online learning hubs like Coursera offer both paid and free marketing courses from colleges, universities, and businesses across the country, all online.
7. Practice Your Skills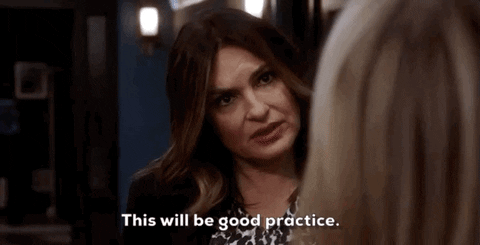 Image via GIPHY by @wolfentertainment
You can learn from books, videos, and other written materials all you want, but the best way to learn to market is by doing it. There are plenty of ways to practice your skills while still in school to lessen the learning curve when you get your first job and to add experience to your resume.
Try for an internship or start your own side project like a blog. You can also volunteer to help a friend or non-profit organization with their marketing efforts for free. These options let you learn on the job and practice the skills you've studied in school so far.
Engaging in this kind of behavior can help you decide which areas of marketing you're best at, and which ones are most exciting to you before you enter the workforce. This can help you feel more confident and prepared to do your job. It's also appealing to hiring managers and companies when they see you've already dedicated some of your free time to enhance your marketing skills.
More from the author: