Google SERP: Featured Snippet
As Google's search engine results page (SERP) continually strives to offer the most relevant, high-quality answers to user queries, simply prioritizing great content is no longer enough to ensure your website ranks at the top. Instead, it's essential to understand and target Google featured snippets. Find out what Google featured snippets are and learn how to optimize your content for Google SERPs.
What Is a Google Featured Snippet?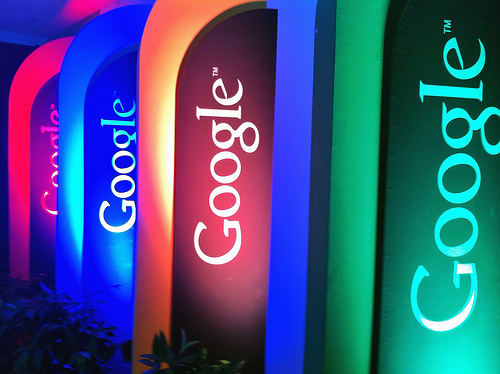 Image via Flickr by jonrussell
Also known as position zero, Google featured snippets appear at the top of a SERP, above the sponsored results and the first-ranked organic search result. With their prime position and signature formatting, featured snippets easily stand out on the page.
All featured snippets have a gray border to set them apart from other search results. Most also include an image or a video still along with a text excerpt above the page title and URL. The excerpt typically offers a brief answer to the user's original question, and its bold terms and phrases highlight the excerpt's relevance to the query.
Although featured snippets are highly desirable, landing this coveted spot might not deliver the results you expect. It's easy to assume featured snippets generate the most clicks on a SERP, thanks to their top position and added value, but that isn't necessarily true. An Ahrefs study reveals that featured snippets receive only 8.6 percent of clicks, while the page directly below the featured snippet receives an average of 19.6 percent of all clicks on the SERP.
On SERPs that don't have a featured snippet, however, the first-ranked page receives an average of 26 percent of total clicks. While featured snippets don't receive the most clicks on a SERP, they still take away clicks from the first-ranked result. That means it's in every marketer's best interest to target featured snippets.
Key Types of Featured Snippets
All featured snippets have a similar role and look, but not all are exactly the same. Get to know the four main types of featured snippets and how to target each one.
Paragraph Snippets
These featured snippets include text excerpts formatted as a paragraph, and they typically answer "Who is," "What is," "Why is," or "How to" queries. Many paragraph snippets also include an image. This image may come from the same page or from an entirely different website.
Since paragraph snippets generally answer straightforward questions, anticipating and responding to inquiries is the best way to target these featured snippets. Offering a concise answer at the beginning of a longer, in-depth article can improve your page's chances of landing the position zero spot, as this strategy strikes a balance between providing a quick answer and offering additional, high-value context.
List Snippets
List snippets can include either numbers or bullets, and they typically feature rankings or steps. In most cases, SERPs show list snippets to answer "How to" questions, to respond to "best of" queries, or to present the essential steps of a recipe or a task.
Because Google SERPs don't generally create numbered or bulleted lists where they don't already exist, the best way to target these featured snippets is to include a list in your content. To improve your page's chances of securing a featured snippet, feature the list at the beginning of the content rather than burying it at the end.
Table Snippets
These featured snippets highlight information organized in a table format, and they generally appear in response to questions about data, rates, or prices. Table snippets may not include the entire table or all available information, but the snippet typically specifies how many additional rows are available on the linked page.
While Google SERPs can feature tables exactly as they appear on the linked website, Google also has the ability to reconfigure tables or eliminate information to provide more direct answers for searches. To target this type of featured snippet, prioritize providing complete, relevant data in a table format. However, don't worry about offering too much information or failing to create a table with advanced functionality, as Google can adjust as necessary.
Video Snippets
To create video snippets, Google pulls results from YouTube when they're relevant to user inquiries. Video snippets can include either a video still with a recommended clip or an excerpt from the video description along with a thumbnail. Since Google selects these snippets based on the video's ability to answer straightforward questions, incorporating concise responses or guides into the larger video increases its chances of landing this type of featured snippet.
How to Optimize Content for Google SERPs
Optimizing your content for featured snippets can be a smart strategy for improving your search engine ranking and driving more traffic to your website. However, it's important to understand the challenges you'll face along the way.
Although your site doesn't have to be the top-ranked search result to land in position zero, you may never get the featured snippet slot if your page doesn't rank in the top 10 organic search results. According to Ahrefs, over 99 percent of featured pages already have a top 10 spot. That means it may be in your best interest to prioritize high-quality content and search engine optimization (SEO) to improve page rank before targeting featured snippets.
While virtually any type of website can target featured snippets, it's important to know that not every query produces a SERP with position zero. In fact, some searches are more likely than others to produce featured results. In general, searches related to health issues, financial concepts, and DIY projects are most likely to generate featured snippets.
In some cases, you can also consider optimizing for other types of Google SERP featured content. While you can't optimize for answer boxes, you can target rich snippets, rich cards, knowledge panels, local packs, and more. By optimizing your website's schema markup and mastering local SEO, you'll increase your chances of appearing in Google's featured content areas.
Targeting featured snippets and featured content requires a long-term strategy, but the benefits can be significant. By creating high-value, well-organized content that resonates with website visitors, you have the potential to rank above organic search results, propelling your site to the top of Google SERPs.
More from the author: