Hiring a Blogger: Tips To Make Your Life Easier
Ed Pronley
on
July 12, 2022 (Updated: May 4, 2023)
Finding the right blogger for your business is not an easy task. You often have to kiss a lot of frogs before you can find a prince to help you. And even then, that prince might serve another kingdom better than yours. That's why it's so important to know exactly how to hire a blogger and tips to make the process a little easier.
Benefits of Hiring a Blogger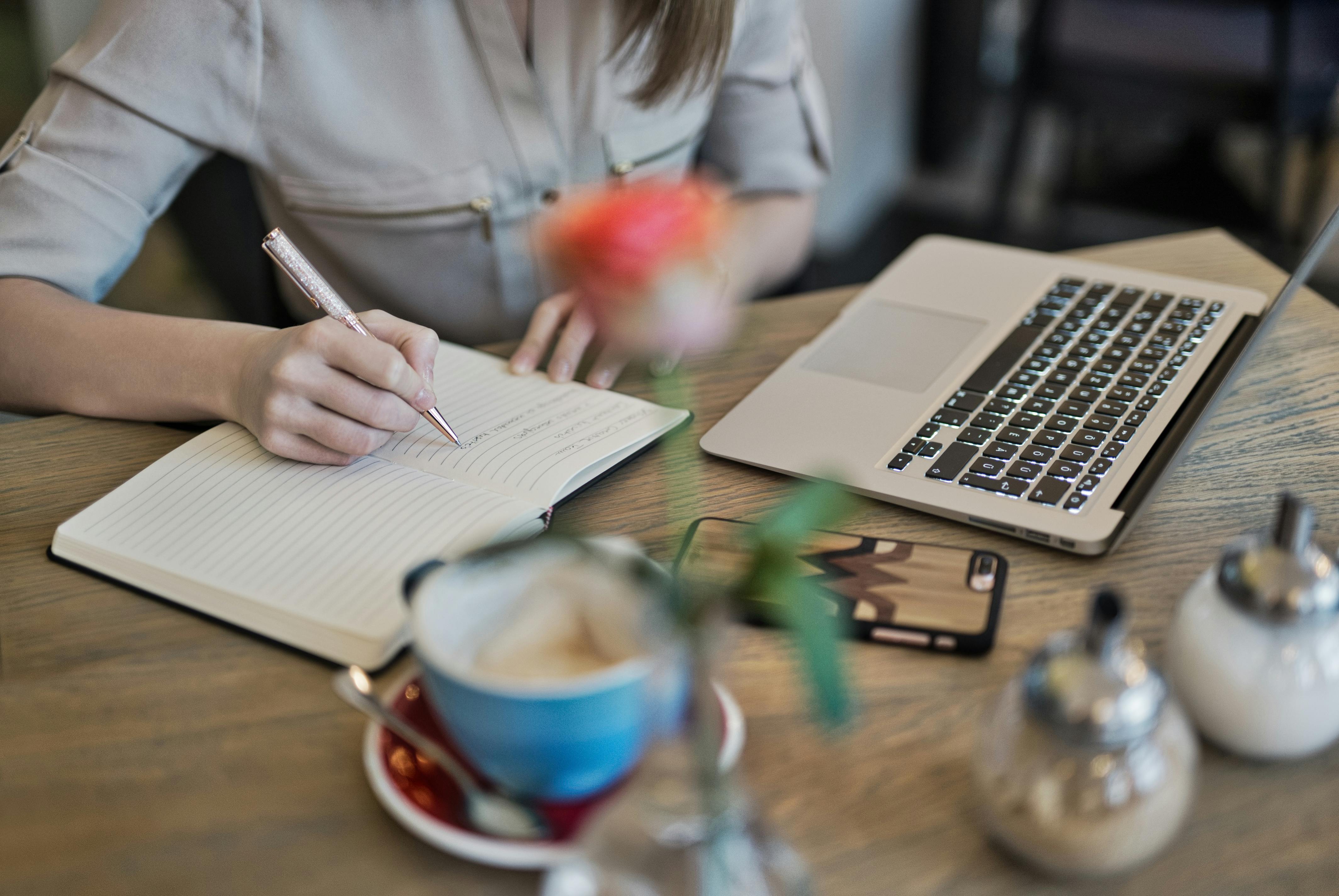 Image via Pexels by Judit Peter
There are a few benefits to hiring a blogger, including:
Scaling content production: As your business grows, so do your marketing efforts. Hiring a blogger, or a few, can help you scale your content production to meet the needs of your audience and marketing campaign.
Professional quality: Bloggers often have expertise in the fields they write in and can provide a high amount of quality in their work. Hiring a blogger can help you enhance your own brand and entice your target audience so visitors stay on the page.
Free up resources: When you hire a blogger to help with your content marketing, it can help you focus on other areas of your business. This is especially true if you're currently performing most of your own content marketing.
Opportunities for collaboration: Depending on the experience of the blogger or their agency, you might find opportunities to collaborate. This can provide you with more information so you can integrate a marketing campaign more effectively.
Related: What Is a Creative Blog and How To Start One
How To Hire a Blogger
Here is a list of steps to help you hire a blogger for your site:
1. Research Popular Content
Researching popular content can help you find bloggers or writers that might fit your campaign. Start with your competitors. See if there are any writers that stand out to you. Do you like their style? Do they do a good job at enticing their readers? It's possible that some writers might work as freelancers and could be available for your campaign. See if there's any contact info on the page you could use to reach out to them.
It's also helpful to look at other websites or brands that aren't direct competitors. If you find a blogger or writer you like on those websites, you could reach out to the brand itself and see if they might be willing to share the writer's contact information. This can help you find a writer that works in a parallel industry and who might be a good fit for your marketing campaign.
2. Search Online Job Boards
Online job boards are another great place to find bloggers or writers for your business. Depending on the job board site, writers can create profiles to advertise their services. These profiles also allow them to upload portfolios and display some of their previous work. It's important to look through these portfolios and see if any bloggers would be a good fit for your brand. This can help you narrow down your list of candidates and only contact writers who would be the most helpful to your content creation.
3. Conduct Test Pieces
Sending out test pieces to your potential bloggers can help you find ones that best match your brand's tone and style. Take your best candidates and send out test pieces of content you want for your site, along with a style guide, so they know how to display your brand's voice. Once they're done, read them to see who was able to follow the guide the best and create content for your target audience.
If someone was close, but not exact, see if they'd be willing to edit the piece to better fit your requirements. If none were close enough, it might be better to start the process from the top and research more potential blogging candidates.
4. Talk With an Agency
Finding the right blogger for your business can be a headache. If the writer doesn't match your brand's tone, it might actually turn customers away. Developing a style guide and doing your research are excellent first steps, but it's also beneficial to discuss your strategy with a content marketing agency. CopyPress has over 2,000 vetted writers, editors, and quality assurance specialists who can develop content for your business, no matter the industry or niche.
When you work with our company, we assign you a client success manager who helps you develop a style guide that captures your brand's voice. Our writers then use this guide to create compelling, quality content for your business, keeping consistency every time. With unique content that appeals to your target audience, you'll be sure to boost conversions and create an engaging community of loyal customers. Schedule a free strategy call with us today to see how we can support your content marketing efforts and get you the right blogger for the job.
More from the author: