How Empathy is Key to Great Marketing
In today's digital world where the average person spends five hours per day on their phone, how do you reach them? More importantly, how do you capture their interest to convert them into a customer? The answer lies in the use of empathy.
As humans, we all laugh, cry, and love. These feelings create an experience, and as marketers, it's our job to recreate these feelings through effective marketing campaigns that connect with and motivate our target audience.
it's important to note that the use of empathy in marketing campaigns isn't just a "feel-good" technique. It allows marketers to step into the shoes of their target audience so they can better understand and respond to their wants and needs, which in turn produces loyal customers and greater business success.
Are you looking to become a better marketer? Wanting to boost sales and grow your business? Below, we'll discuss why empathy in marketing matters and how you can incorporate it into your current marketing strategy.
Why Use Empathy?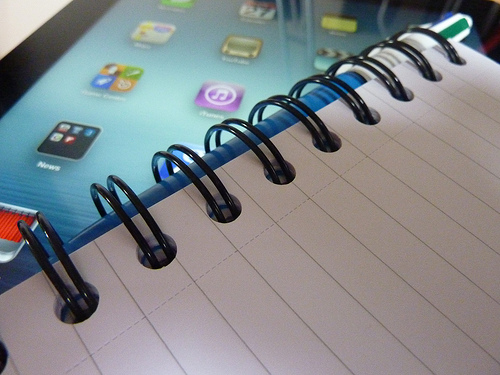 Image via Flickr by Sean MacEntee
Long gone are the days of the outbound sales process, where people were directed and heavily pushed into the sales funeral. Nowadays, consumers don't want to be "sold" to; they want to develop trust with a brand. Consumers will even go so far as to ignore or become upset with any communication piece that doesn't feel authentic or genuine.
As marketers, our main focus is on sales, and while that should be the case, sometimes our communication can become bogged down by that driving force. Taking a step back to think about how and why a product or service will provide a solution to your customers will help to lead them to your brand, rather than directing them to it.
Marketing Pro Tip: Create communication pieces that speak to the needs of your target audience. Putting yourself in their shoes will allow you (and your brand) to provide help and guidance. This can even lead to better customer satisfaction and engagement.
How to Use Empathy In Marketing
Now that you know why the use of empathy in marketing is so important, we're going to focus on different ways to use it in your current (or future) marketing strategy:
Humanize yourself and your brand. Your target audience isn't some intangible, fictitious persona. They are real people, just like you. While it's important to know what stage of the buyer's journey they are in, just remember that at the end of the day, you're creating communications for a human.
Remember that no one person is alike. Your customers, even if they fall into the same generation or age bracket, are all different. They won't all have the same problems or desires. Furthermore, they can even respond differently to certain images, colors, and words. How can you ensure that you're crafting effective marketing pieces to reach a wide audience? That's our third point.
Always perform research. Since empathy is defined as putting yourself in another person's shoes, it's important to not just make educated guesses. No marketer will be able to create a campaign that truly resonates with their audience if they don't know what it's like to be them. Performing in-depth buyer persona research will allow for empathetic insight.
Pay attention, listen, and be proactive. Whether it's through social media, online forums, or feedback from the sales team, what are your customers saying? What do they like about your marketing and brand? What do they want you to change? Take it one step farther and ask questions. Learning more about your audience from past and current buyers will help to further define your marketing strategy for the future.
Marketing Pro Tip: Creating valuable content that serves the purpose of addressing the main points of pain for your target audience will allow you to develop that connection, loyalty, and trust with your consumers. 
Do's and Don'ts of Incorporating Empathy Into Marketing
A great way to weave empathy into marketing campaigns is through storytelling, which can take many different forms including infographics, videos, blog articles, email, and more. However, in doing so, it's important to follow this list of do's and don'ts:
Do understand your audience's wants, needs, and desires before starting the creation process.
Do use emotion.
Do strive to inspire.
Don't be obvious in your selling intentions.
Don't be too direct or preachy.
Don't have more than one goal per marketing campaign.
Do celebrate success and look for improvements on those campaigns that didn't produce the desired results.
Once you get into the groove of incorporating empathic marketing campaigns that drive the desired results, it will be easy to recreate and refine that strategy for future campaigns.
Successful Examples of Brands Using Empathy
In need of some inspiration on how to produce an empathic marketing campaign? Here are two brands who are geniuses at compassion and authenticity:
Delta Airlines: This company is known to empower its employees to turn frustrating (and even negative) situations into positions ones. For example, back in 2017, there were several flights canceled from Atlanta due to bad weather. In order to help soothe tensions, the Delta crew threw a pizza party for those stranded customers.
Zappos: In 2013, this brand shifted their company hierarchy to a Holacracy model that focused on empowering employees and delivering excellent customer service. In fact, all customer service agents are encouraged to put customers first. In a recent example, a woman in South Carolina received a wrong order and in return, Zappos sent the correct order along with a donation to help flood victims.
These empathic gestures have allowed both Delta Airlines and Zappos to become authentic, genuine companies that people know, like, and trust.
Bottom Line: The Secret To Empathy
Understanding a consumer's wants, needs, annoyances, and grievances, will truly help to set your marketing campaigns apart from other companies. Creating a connection from brand to consumer through the use of empathy is the true recipe for marketing success. Are you currently using empathy in your marketing efforts? Tell us about your strategy and success in the comments below. We love hearing from you!
More from the author: