How To Generate Social Media Content
Ed Pronley
on
June 28, 2022 (Updated: May 4, 2023)
Is your business trying to use social media, but struggling to develop views, followers, or engagements? You're not alone. Social media is a behemoth that marketers have been trying to slay for years. Luckily, in all those years, they've learned a number of strategies to help you generate social media content that really grabs your audience's attention. Let's take a look at some of those strategies and see which ones best fit your marketing campaign.
How To Generate Effective Social Media Content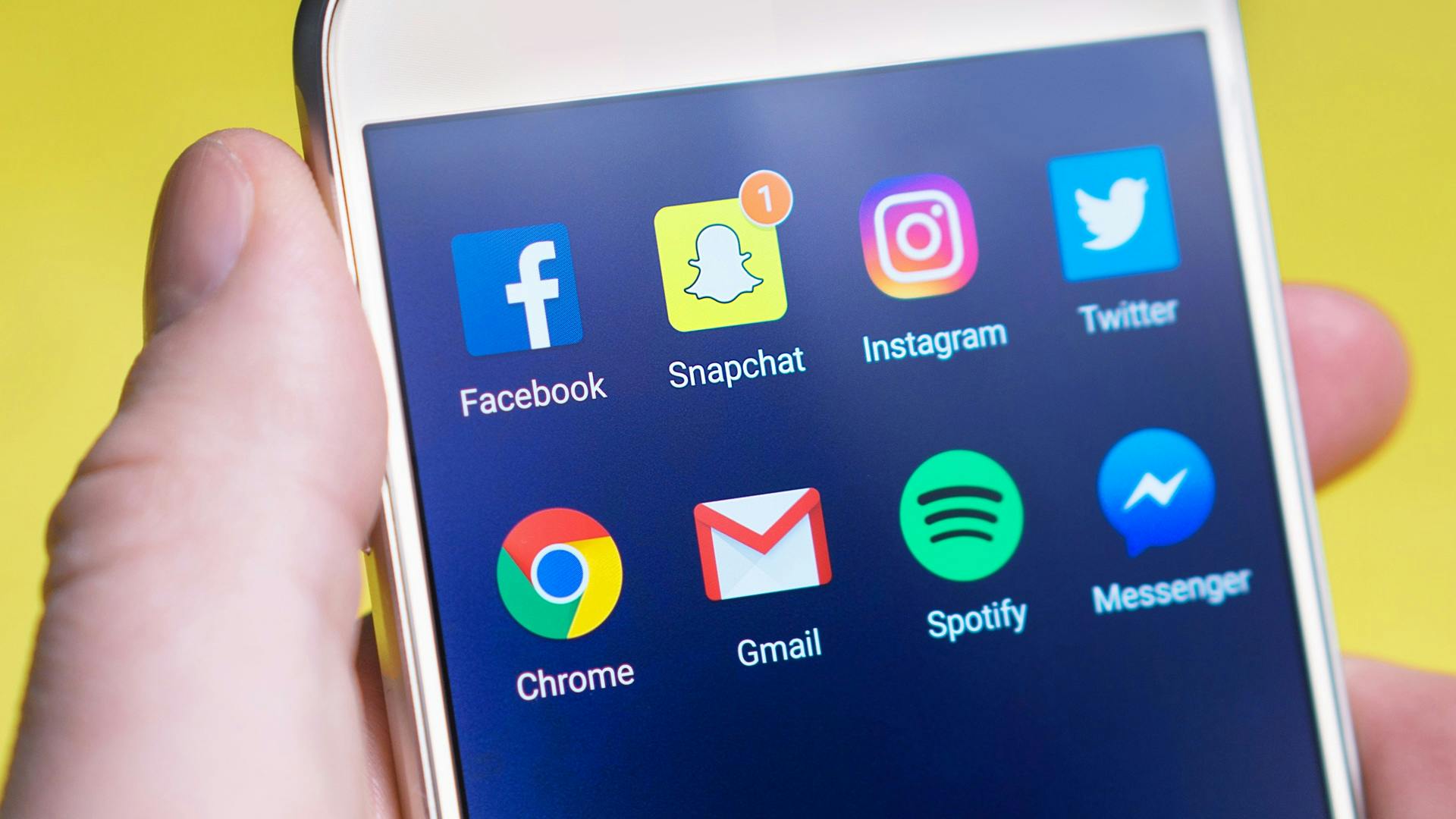 Image via Pexels by Pixabay
Here's a list of steps on how to generate effective social media content for your business's marketing campaign:
1. Develop SMART Goals
Before starting a social media marketing campaign, it's important to know exactly what you're trying to accomplish. This can help you create content that effectively attracts your target audience and fulfills your campaign objectives. For example, let's say you want to increase your level of engagement. If you simply share some of your website's blogs and articles, it might not generate a lot of engagement compared to a promotional campaign that gives away a free product to a random person who likes or comments on your post.
When developing goals, it's helpful to use the SMART method, which stands for Specific, Measurable, Achievable, Relevant, Time-bound. Essentially, you want a specific goal that you can easily track and accomplish in a given time frame. An example of this might be, "My business wants to increase its social engagement level by 30% in two months." This goal gives your business a clear indication of what to measure and work on in order to succeed.
2. Use Photos and Videos
Photos and videos are a great way to immediately capture your audience's attention. When scrolling through the ocean of content on social media, images can help your content stand out. But that doesn't mean they're the only thing you need. Excellent copy and written content is the next step in getting your viewers to stay and engage with your profile. In order to develop your audience further, you need to use your written text to include calls to action (CTA). Those CTAs can invite them to share your content, like and comment, or visit your website.
3. 
Repurpose

 Other Content

Repurposing old content is a great way to generate social media posts without a lot of additional effort on your part. For example, let's say you wrote a blog on "Tips for beating the heat during the summer". You could take some, or all, of those tips and create individual social media posts about them. Create unique graphics or images and make them easily shareable with others. Then, you could even include a CTA and invite people to check out the full blog and other content on your website.

Read more: How To Repurpose Content Effectively
4. Create Educational Content
Previously written blogs and articles are a great inspiration for social media posts, and one of the reasons they're so effective is because they offer your readers educational content. Educational content is an excellent way to capture and engage with your audience because you're providing them with content that's valuable to them. This type of content might include information they might find interesting and useful or advice on how to solve a certain problem or challenge. The more value you give to your audience, the more likely they are to engage with or share your post.
5. Share Brand or Industry News
Brand or industry news is a great form of social media content. That's because it can keep people informed about the industry and your business, while also promoting your products and services. For example, if you're releasing a new product, you could tease it on social media. This can get people excited about the product and create a buzz for its eventual announcement and release. If a major event is changing your industry, sharing that on social media can also increase your audience's satisfaction and show them you're knowledgeable about the industry and a trustworthy source of information.
6. Use Influencers
Influencers are a great way to promote your social media content, but they're also great for generating content too. When you partner with an influencer, you can have them create social media posts to advertise your business, as well as its products and services. Because influencers understand the key ins and outs of social media, they have the ability to make excellent, engaging content that attracts people to your brand. Some influencers might even help you generate content for your own profile using their skills and expertise.
Read more: Influencers: What Are They and How They Can Help Your Business
7. Understand How It All Fits Together
Generating compelling social media content is an excellent way to develop a larger following and promote your business. But it's really only the first step of most marketing campaigns. It's important to understand how it fits together with your other marketing strategies to be most effective. For example, you might capture someone's attention with your post, but then what? How do you convert them into a customer or convince them to visit your site?
Sure, you might have a well-written call to action, but what happens after that? When they get to your site, do you have enough content to hook them and make them stay? Social media is just the first step in a much larger process that takes a lot of content creation and planning. But you don't have to do it all by yourself. CopyPress has a team of expert writers, editors, and quality assurance specialists who can help you plan your content strategy and create the blogs, articles, and eBooks you need for your campaign.
Schedule a free strategy call with us today to see how we can boost your content marketing efforts and contribute to your social media strategies.
More from the author: