Instagram reached over 1 billion active monthly users in 2018, making it a social site you can't afford to ignore. Populated primarily with photos, Instagram offers an outstanding way to connect with your audience quickly. In a virtual landscape where attention spans are shockingly short, images can reach your customers faster than any written piece. Try these tips to gain new followers and take your Instagram marketing to the next level.
Focus on Photography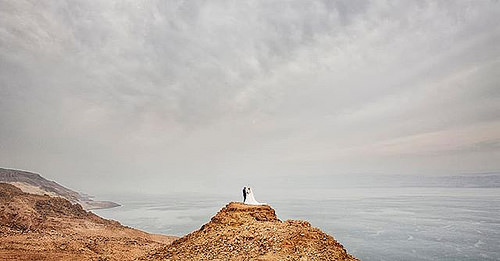 Image via Flickr by Eric Ronald
Instagram is first and foremost about photography. If you're not using high-quality images, no amount of marketing tricks will earn you a loyal base of followers. Quite simply, you will get more followers on Instagram by offering them something worth following. Users come to this site to feast their eyes on beautiful things. This includes decadent dishes, breathtaking destinations, and stunning design inspiration. If you don't have a good photographer on staff to manage your Instagram feed, hire one now.
Create a Clear Brand
Instagram's highly visual nature makes it the ideal site for visual branding. However, you need to make sure that your branding here is done well. A haphazard collection of photos will create a similarly chaotic impression of your brand. Take some time to decide what style and design elements are appropriate for your Instagram page before you begin posting so you can maintain a cohesive feel throughout.
Ideally, your images will feature your products and services in some way, but this doesn't mean you set it up like a catalog. If you're selling cleaning products, your Instagram account should probably take on a fresh, clean feel. You can incorporate photos of beautiful interior spaces, your natural ingredients at the source, and happy, healthy families. Focus on inspirational images and pictures that viewers will want to climb right into.
Update Your Bio
Your Instagram bio is key to letting your followers know who you are and what you're about. However, you don't have much room here to expand on your corporate mission or brand message. Keep it short and simple. Use bullet points or keywords rather than complete sentences. Optimize your profile for the terms and phrases your audience is most likely to search for, remembering that brevity is best.
Update the link in your profile regularly so it takes your visitors to the latest and greatest content on your site. Use this link to push your current promotions to increase interest and keep things fresh, rather than — or in addition to — using your standard home page.
Create a Dedicated Hashtag
Develop a dedicated hashtag to use for your brand, and you can gain followers from a variety of sources. A cohesive marketing strategy is key here. Feature your campaign's hashtag everywhere from your web page header to physical billboards. Get creative and use an inspirational phrase or call to action. Think about tags that people will not only want to look for but that they will also want to add to their own relevant posts.
If you're marketing sporting goods, a hashtag that promotes physical activity will help connect your brand to athletes and fitness buffs who are posting their own photos of that beautiful morning run or inspiring afternoon at the gym. You can gain followers both among those posters and from those who seek out these types of hashtags for their personal inspiration.
Incorporate Trending Hashtags
Keep your finger on the pulse of the latest Instagram trends and make sure you always know what's garnering the most attention. Look for top hashtags that you can incorporate meaningfully into your own posts. Don't snag tags that are irrelevant, as these will only dilute your message and brand. Instead, seek out those that you can use in a meaningful way. Always ensure that your photo truly incorporates the tags that you use to increase your brand's trustworthiness among those seeking out such images.
Tell Your Photo's Story
Though Instagram is primarily about photos, it has also become a popular place to share content. While you don't want to overwhelm your visitors with a lengthy technical article here, you can certainly delve a little deeper into the message behind your picture. Instagram captions can be up to 2,200 characters in length. Your goal is to engage the viewer and help him or her connect with your brand and message on a deeper level.
Do you have a funny story behind what's happening at that fashion photo shoot? Share it! Perhaps that cuddly puppy has a tale of triumph that's a sure tear-jerker, or you can offer some fascinating facts about the travel destination you've highlighted. Do incorporate a call to action where applicable, but don't forget to draw your potential followers in to something deeply engaging here, as well.
Cross-Promote Your Account
Your Instagram account is one of the easiest social accounts to highlight in other places because it's so beautifully visual. Include a stream of images from your Instagram across the bottom of your web page, and you'll get the benefit of an attractive new element on your site while also directing new followers to this social channel. Cross-posting Instagram photos to your Twitter or Facebook profiles will help these pages become more visually engaging, as well. Feature your Instagram pictures in as many places as you can to pull in followers from your other points of contact across the web.
Use Geotagging on Your Posts
Instagram allows you to geotag your posts so users can search a particular location and see a collection of photos that were taken there. If your pictures are specific to a geographical spot, always include geotagging in your post. This makes your photos more searchable and gets them into a beautiful gallery with other similar pictures, where you're likely to find interested followers who want to know more about that place.
Instagram is a powerful platform on which to find new followers for your business. Used well, this social site can promote all that's sharp, stunning, and visual about your brand, bringing your products and services to your audience in an eye-catching way.