ROI stands for "Return on Investment." It's a fancy term for how well your investment has performed. For example, how much revenue you've earned or leads you've obtained after spending money on a marketing campaign. It's important to measure ROI on content marketing and other areas of your business to ensure it's on track to meet its goals. You can calculate ROI before making a business decision to learn how much you can benefit from it before investing time, money, and effort into the project. You can continue to measure these metrics as you work toward your overall goals.
Key Content Marketing Metrics to Measure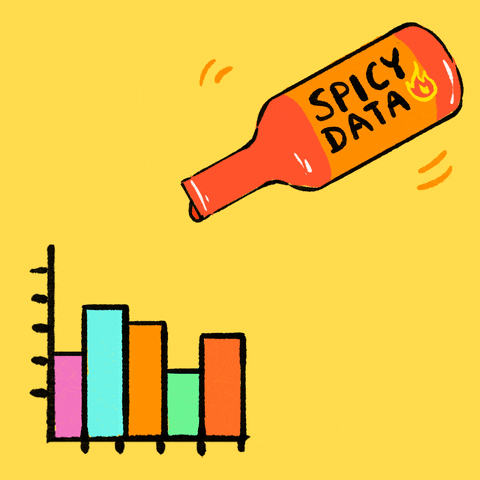 Image via Giphy by @Giflytics
As you run your content marketing campaign, you can monitor a few key metrics. They help you measure your ROI and understand all the benefits your campaign is giving you. Those metrics include:
Content engagement
Audience retention
Click-through-rate
Bounce rate
Audience rime on page
Number of backlinks
Related: 7 Most Important Metrics in Content Marketing
How To Measure Content Marketing ROI
Here is a list of steps to help you calculate and better understand content marketing ROI:
1. Understand The Challenges
It's important to understand that measuring the ROI for content marketing isn't easy. For starters, content marketing involves a lot of metrics, as noted above. Businesses can combine these metrics in different ways to calculate and measure various company goals. Understanding which pairing or grouping of metrics delivers the right information can take expert marketing knowledge and practice. It's also important to note that content marketing campaigns take time. If you analyze your ROI too early, you might not see the benefits.
When you keep these challenges in mind, you can take more accurate measurements of your content marketing results. You can also prepare for your ROI calculation by gathering the right tools and experts for the job.
2. Note Your Primary Marketing Goals
When you note your primary marketing goals, you can know which metrics you need to measure and what you're trying to determine with your ROI calculation. If you still need to set strong marketing goals, it's helpful to ensure they follow the SMART method. SMART stands for:
Specific
Measurable
Achievable
Relevant
Time-bound
These types of goals help you create objectives you can monitor easily and measure using content marketing metrics. There are many goals you can establish for a content marketing campaign besides increasing sales. Some companies focus on generating more traffic, while others focus on increasing their website's and content's search engine ranking.
3. Identify the Most Important Metrics
Using your goals, you can determine the most important metrics for measuring your ROI. For example, let's say you want to improve the search engine ranking for your website and content. You might use metrics like how much content you create, the number of page views you receive, and how much engagement your content generates. Then, you can compare those to your current ranking to see if there are any correlations. You might discover that for every ten blogs you write, your website generates more engagement and page views, which increases its overall ranking.
4. Apply Metrics to Your ROI Calculation
Once you understand the correlation between your metrics and goals, you can apply that knowledge to your ROI calculation. Taking the example from the previous step, let's say your company has to write ten blogs to see a slight increase in its search engine ranking. From there, it's a matter of calculating how much it costs your business to create those ten articles. Start by determining the cost per article and multiply that by ten. That number is the cost of your investment, which you can then compare to the results and measure its benefits to your business.
Calculating Content Marketing ROI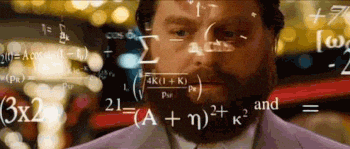 Image via Giphy
Calculating ROI on any marketing campaign uses the same formula:
ROI = (Net profit / Investment) x 100
Let's say a company spends $200 on a marketing campaign. After measuring the right metrics and analyzing its marketing data, the company determines it's made a net profit of $400. Plugging that information into the formula looks like this:
ROI=(400/200)x100
ROI=(2)x100
ROI=200%
That means the company received a 200% return on investment. In other words, they made $2 in profit for every $1 spent on the marketing campaign.
Additional Resources For Measuring Content Marketing ROI
Here are some additional resources to help you measure and understand the ROI for your content marketing campaign:
Guide To Content Marketing Pyramid: A free eBook that helps you see how each area of content marketing works together and how to incorporate it into your customer's buying cycle.
ROI Calculator: A calculator to help you determine your current ROI percentage.
Current Content Ecosystem: A survey that gauges the current state of the content marketing industry to help you develop excellent content marketing goals and objectives.