For being so small, "data" can be such a heavy word. It's packed with potential knowledge, but it carries the stigma of being confusing and hard to decipher. And for any Star Trek fans out there, it just reminds us of this guy: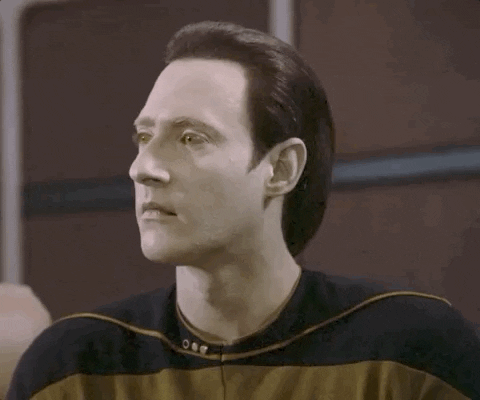 Image via Giphy by @startrek
But whether you find it puzzling or enlightening, there is so much that data can give to your marketing campaigns. Search Engine Land recently published an article discussing the top data issues managers face during a marketing campaign and their potential solutions. The challenges they mention are very helpful to know, but we found a few more worth mentioning.
5 Common Data Issues for Marketing Campaigns
Here are five common data issues for marketing campaigns and some solutions to them:
1. Excessive Data to Analyze
When running a marketing campaign, it's possible you're generating data from multiple sources. How many people visited your website today? How effective was your Facebook ad over the weekend? Is your Google ad still getting clicks? When data is coming in from all different sources, it's tricky to organize and analyze it for your campaign. Experts call this data fragmentation, which is just a fancy way of saying your data collection is inefficient.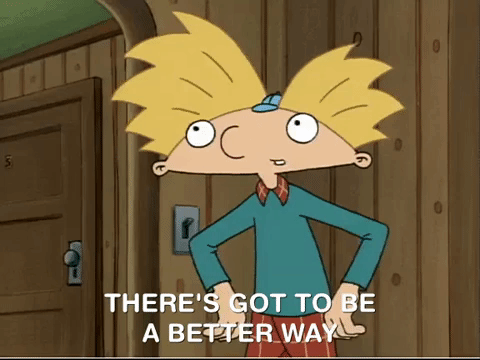 Image via Giphy by @heyarnold
A great solution to data fragmentation is to use a marketing dashboard, like Klipfolio or Calibrate, that can collect your data in one place. This type of software can gather data from multiple sources, such as Facebook Ads and Google Analytics, and organize the information for you. From there, you can examine and analyze the data, making it easier for you and your marketing campaign.
2. Expensive Analysis
Data analysis can be expensive. Whether you're using software or a company solution, the expenses can add up. That can sometimes cause your finance team to be wary of spending too much on data at all. This can lead to an even larger loss of time and potential profit. If companies rush data analysis or use the wrong tools, it can also generate errors, which can make the information useless to marketing campaigns.
An effective solution to this problem is to highlight clearly how useful data analysis can be for your business. Whether you're trying to convince an executive or you're trying to convince yourself, focusing on the results and the return on your data investment can help. Data allows you to discover details about your customers and your marketing campaign that can help make it more effective. That can lead to an increase in sales and customer outreach, often making the price of data analysis worth it.
3. Inconsistent Data Quality
Sometimes, the source of your data might not be as good as you hoped. This can be especially challenging when you're using personalized information to attract new customers. If you email your customer, Dwight, with the subject line, "Hey Jim," it's not going to be very effective.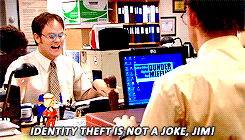 Image via Giphy from The Office
It's important to know as soon as possible if your data isn't good. Then you can avoid mistakes and make sure you're not wasting time or money on your campaign. But what if you find out you have bad data midway through your marketing efforts? Don't fear! Special marketing software and tools exist, such as RingLead, so you can make sure the data you're using is high quality. Some software even allows you to add triggers. Then, if it detects bad data, it'll pause your marketing campaign until you're ready to continue.
4. Time-Consuming Research
It's no secret that sifting through data and figuring out how to use it can be a time-consuming task. Even if you're collecting all of your data in one place, it can still take a lot of time and resources to understand what it's telling you. That's time and resources you could use in other areas of your business. Not to mention, if you don't have data analysts with the right expertise, you risk misinterpreting the information.
The best way to avoid this challenge is by hiring experts to help you uncover your data. For example, if you're managing a content marketing campaign, companies like CopyPress have the tools to collect data about your current content, and the experts to analyze it. Schedule a call with us today to figure out how we can help with your content marketing strategy!
5. Lack of Access
Sometimes, companies have everything they need for data analysis and collection, but not everyone can use it. When companies restrict some employees from the data or its results, they might not be able to perform their jobs effectively. Let's say a salesperson is cold calling leads. If they don't have access to the business's collected information, they might miss out on a customer's personal details that could help them connect and make the sale.
A great way to solve this challenge is to create a central location for the data and give access to the employees who need it. Companies can use data in many areas of their businesses. When employees have an easier time accessing it, they can better perform their job duties and help improve marketing campaigns.