Social media marketing might seem like it's better suited to national and international businesses, but social media makes it incredibly easy to advertise to local customers. Instagram is one of the best sites to run a local business' online marketing, so take a look at how exactly it works, as well as some tips from getting the biggest return on your time spent.
Promoting Your Business With Instagram
The most important aspect of social media success — on Instagram or anywhere else — is to participate and engage with your audience and others in your industry. It's not called social media for nothing, so make honest, genuine engagement part of your Instagram marketing plan. Without making engaging content, you won't be noticed organically, and people won't engage with your posts.
Have a designated team member operate your company's Instagram account every day, search relevant hashtags or topics, like any posts relevant to your industry or business, and comment on other posts. Think of it like spreading seeds over empty fields from an airplane. The more you do it, the more that grows and the more beneficial connections you make with similar companies or large accounts who could help you with shares or influencer marketing.
Making Use of Visuals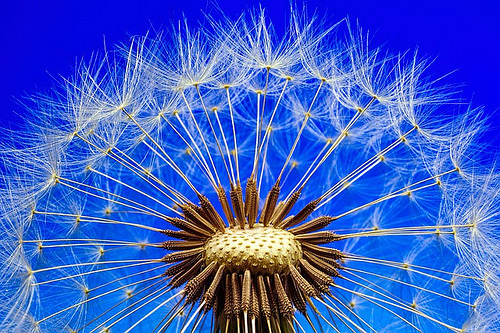 Image via Flickr by woailvyou1234567
Engagement goes only so far if you don't have quality images and videos for people to check out. The key is not to just have something attractive and interesting, but that your ideal customers would want to see it. What images or videos can you make that would inspire people to check back in with you and follow your page? You are limited only by your business's niche and your own creativity.
Making infographics and data visualizations is a strong way to educate people or communicate a complex idea on your local business's Instagram page. If neither of those fit, consider taking a more down-to-earth route and show how your business operates. If you're a personal brand, post daily vlogs or images of interesting things you find that your audience might like. If you have an established customer base, reach out to get some great filmed testimonials from them. Naturally, anything related to local interests is a good fit, too.
Global and Local Together
Even though your business is set in a single geographic location, not all of the content you make has to be locally-focused. This is an important mindset, and if you can't see past it, you'll have a lot of trouble coming up with good Instagram content.
For example, let's say a local bakery creates an infographic on what types of bread are best for different types of cuisine or uses. Even if the topic isn't exclusive to their location, it's useful information that can build their brand and global attention, improving that business's presence and SEO rankings.
Invite Interaction and Conversation
The actual content you promote matters, but how you present it can be just as vital. On Instagram, you have a clean white space to fill with text describing your image or video, and it's something that usually gets seen by anyone who clicks on it. Instead of just posting a boring description, add a call to action like commenting, sharing, visiting your website, etc. Improve your reach with hashtags, but do not abuse them — only add ones that are relevant to both your content and audience.
Asking your visitors a question or for their opinions and recommendations is a surefire way to get conversations going on your page. Doing so leads to more and more interaction and sharing and drives traffic to the rest of your page. Get creative, but research what's working for your competitors so that your ideas are based on something tangible. Find out what your closest competitor's tone and style are for their Instagram posts and how well they're working.
A Final List of Do's and Don'ts
Before we finish up, we've included a list of small things that, together, will either help or hurt your chances of success on Instagram. First, the do's:
Use generic local hashtags often, such as the name of your city. Your business's geographic location is such a huge topic that you'll never get accused of abusing it.
Mix in at least one longer, more specific hashtag, such as #

FreshFish

[

cityname

].
Stay consistent with your brand identity. Don't jump from energetic to calm, or encouraging to challenging. Consistency encourages follower loyalty.
Use pictures or videos of your products or services in use or of some of your creations if at all possible.
Find opportunities to shoot around local landmarks, and then include them in your hashtags.
And, finally, the dont's. Be sure to avoid:
Using Instagram to post the exact same content that you post on another social media site. It's perfectly fine to promote the same things on every social media site, but do so in slightly different ways, without phony copy-pasting.
Butting in on a serious trending topic, such as a natural disaster, when your business is not involved or has nothing to do with it. If the event is local, express concern if you wish, but do not promote. Not using hashtags might be best.
Constantly directing people to your bio link. Yes, Instagram only allows links on your bio, but save it for special events instead of trying to force regular website visits. If you have a special offer on a landing page, leave the link in there and post about it on your most active days for a few weeks.
Exclusively

reposting

the local content of other people. This leaves less of an impression of your business than creating your own content will.
Instagram is a lot more reliable for organic reach than sites like Facebook. You don't have to put down money on their advertising platform or participate in current trends such as Instagram stories if you don't feel like it. As long as you put in the time, reach out, and create share-worthy, informative content, you'll turn your website into a hub of activity, drawing in more subscribers, customers, leads, and connections for your local business.