Is Your Website Content Making a Good First Impression?
"Is your website making a good first impression?"
When was the last time your team assessed the answer to this question? If it's been a while, you may be at risk of losing customers. Your website is one of the most effective tools for engaging with your prospective customers. The right website content has the power to attract and inform your prospective customers and, even more importantly, prompt them into action. The wrong content, however, has the power to drive customers away.
The Power to Convert Customers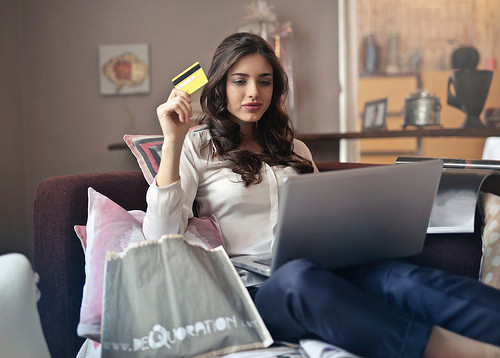 Image via Flickr by Sorted You
For years, businesses have invested more and more resources into social media marketing and for a good reason. Social media provides a massive platform for engaging with both active and passive customers, and let's face it, social media posts are quick and simple. Unfortunately, some companies have made social media marketing their sole priority while placing the maintenance of an active and effective website on the back burner. This is a detrimental mistake that could affect the company's bottom line.
There's no doubt that social media has the power to attract customers, but it's your website that has the power to convert these interested consumers into paying customers. Perhaps you have a great web design with attention-grabbing graphics and an ideal color scheme. Hopefully, your website offers a seamless user experience for both desktop and mobile viewing.
While dynamic website design and a seamless user experience are both crucial components of a good website, it's your website content that lets you talk to and engage with the consumer. Whether you realize it or not, consumers are going to judge your company by the content on your website, so you have to make every word count.
Recent studies show that 88 percent of consumers research a company before making a purchase. This statistic is true whether the consumer is buying online or in-store. When doing this research, one of the first places these prospective customers will check is your website. It's vital that your website makes a good impression, or the customer simply may move on to your competition.
How to Make a Good First Impression with the Right Content
Making a good first impression is not as difficult as you might think, but it does take some careful planning and a great strategy. Certainly, you want to create a website design that is user-friendly and attracts the attention of your target audience. Design, however, is not the only important part of your website. Content is just as important. While your website design and the right marketing may bring consumers to your website, it's your content that will keep them on your site. Here are some tips to help you develop content that will ensure your website makes a great first impression.
Understand Your Audience – Before you even start writing content for your website, you should take the time to understand your target customer. Consider developing a buyer persona to gain insight into your ideal customer's interests, needs, challenges, motivators, and more. You can use this data to create targeted content that is more likely to resonate with your ideal customers.
Let Your Brand Shine Through – Studies show that consumers are more likely to buy from companies they trust. Unfortunately, building trust with your customers doesn't happen overnight. Instead, it takes time to develop. Building and maintaining a consistent brand message, however, can go a long way in making your company appear dependable and trustworthy. Your brand message should shine through in everything you do, including your website content. Keep your brand in mind when creating website content, and make sure your brand message is visible throughout.
Inform the Consumer – Keep in mind that prospective customers are not landing on your website just to make a purchase. In fact, according to Google research, 96 percent of the traffic landing on your webpage is not ready to make a purchase. Instead, they are looking for information, solutions to a problem, or perhaps just interested in learning more about your goods and services. This means that your website content cannot focus solely on making a sale. You must use this content to inform that reader and explain exactly what your goods or services are.
Easy-to-Read Website Structure – Most online consumers skim website pages and only read the content once they find the information they want. Remember this when you structure your website design. Use bold lettering or different fonts to identify separate sections on your webpage. Keep the paragraphs short and to the point, and use sub-headings to showcase different topics. Also, don't forget to link to other relevant pages within your website to make navigation quick and easy. This will allow consumers to find the information they want as quickly as possible and avoid the risk of having them get frustrated and move on to a competitor's site.
Prompt Prospective Customers to Take Action – Don't miss the opportunity to use your website to prompt prospective customers into action. Always include a clear call-to-action on your website. Remember that most visitors to your site are not ready to complete a purchase, so focus your call-to-action prompts on providing the prospective customer with more information or on collecting basic contact information rather than making the sale. Calls-to-action, such as "learn more," "download this eBook," "find out how we can help," and "register today" all work well on web pages.
Professional Quality Content – The quality of your content is extremely important. Otherwise, prospective customers may think your company is not professional, legitimate, or knowledgeable. If you are not a natural writer, you should consider seeking out professional services to write your website content for you. The most important thing is to make sure your content reads well and is free from spelling or grammatical errors.
Don't let your website content drive customers away. Instead, make a good first impression that will leave customers wanting to come back to your site time and time again. Develop a marketing strategy to create website content that will resonate with your target audience, inform the reader, and portray your company as trustworthy, professional, and dependable. Learn how your website can make a great first impression by creating the right content by contacting CopyPress today.
More from the author: