8 Must-Use Tools to Measure your Competition
An underutilized, yet valuable method of digital marketing success is competitive analysis. By evaluating the shortcomings and successes of your closest competitors, you can learn valuable information about your target audience and decrease marketing budgets. These are some of the most valuable tools that can be used to measure your competition.
Identify Your Competition
It is important to first identify your competition. Each of these suggested tools requires that you already know who your direct and indirect competitors are.  Fortunately, there are a few methods available to spot your competitors. You can use market research, keyword research, and active listening to identify similar businesses targeting the same customer as you.
Search Engine Optimization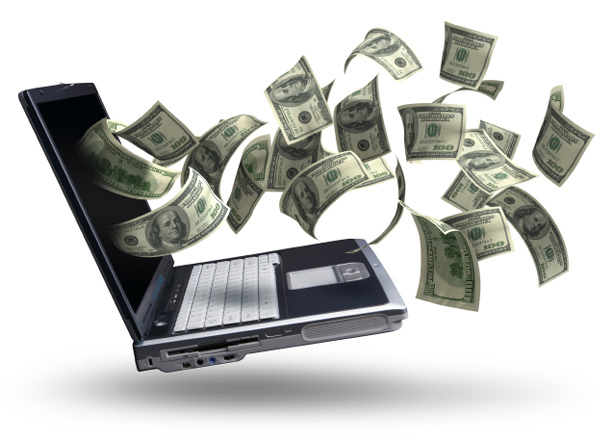 Image via Flickr by SEOPlanter
A lot of research and digital marketing dollars go into search engine optimization (SEO). The entire goal of SEO is to rank higher than your competitors. It is also important to note that an effective SEO campaign is ongoing. It is important to continually monitor your rankings and the ranking of your competitors.
SpyFu is a wonderful tool that is used for measuring your current SEO rankings, as well as which keywords your competitors are currently ranking for. This tool can be especially useful in creating a keyword campaign. It is also beneficial for either directly competing with competitors or identifying an untouched keyword strategy in the market.
Content
Content is king. This statement has been true for many years and it still remains a crucial part of digital marketing. However, content marketing is about much more than regularly posting content just to fill the page. Engaging content is more important than ever before.
Programs like Buzzsumo and Feedly give you insight into current topics that are already driving engagement by other brands. By researching trending topics in your industry, you can get a step up from the competitor and give your audience a more useful experience. Once you have identified content topics that are sure to resonate with your target audience, the next step is to create engaging content around that topic.
Paid Ads
Paid ads with Google AdWords or Facebook advertisements are an effective way to reach a larger audience of people who are more likely to be interested in your product or service. A lot of paid ad success is split testing. But why spend valuable ad dollars to test the market when you can learn from your competitors?
While some amount of testing is still needed for effective paid ads results, you can gather valuable insights into your competitors paid ad strategies with iSpionage. This tool not only gives you insight into who your biggest competitors are but also what they are spending and what keywords they are targeting. This same program can be useful for tracking organic search results of competitors.
Web Traffic
Comparing web traffic of your competitors might not give you insight into what they are doing to gain that traffic, but it can be useful for other purposes. You can compare your web traffic with competitors and then look for distinguishing strategies that might contribute to those differences.
Alexa can provide you with useful information about different sites as you search your competitors. This free extension is great to have as an automatic tool that gives you information as you complete daily searches. If you are following your competitors other methods including paid ads, social media campaigns, content creation, and keyword usage; you can correlate it with an increase or decrease in website traffic.
Newsletters
You can learn a lot about a business by its newsletter. Newsletters often include current offers, business announcements, and other valuable information. Of course, one option to gain insight into newsletter content is to sign up for their newsletters with your email address.
But with tools like Owletter, you can do much more than read the newsletter as a customer. You can also access additional features like their spam reputation score, patterns in their mailing schedule, and any changes that occur by quarter or season. Additionally, the program gathers all of the analytical reporting for you and sends it in an easy-to-read report. You can share this information with your team and use it for inspiration.
Social Media
Following a competitors' business page can give you access to their posts, engagement rates, and visibility to follower comments. However, checking the page daily and recording these trends can be an extremely time-consuming process. Fortunately, there are a couple of available tools to help you with that.
If you are using Facebook, you can access the Facebook insights page. This page not only gives you valuable insight into your own Facebook followers but you can also compare your business page to your biggest competitors. Twitter accounts can utilize the services of Followerwonk. This free tool gives you a full analysis of your competitors Twitter social media account including recent tweets, followers, and current bios.
Pricing
A lot goes into pricing inventory and services. Not only do you have to consider manufacturing costs, intended labor, and required profits, but you also have to consider how competitive your pricing is compared to similar suppliers. It can be time-consuming to regularly check competitors' pricing.
Prisync acts as your assistant by handling all pricing comparisons. They regularly monitor your competitors for any changes to pricing. If any changes are identified they send you an email detailing those changes, allowing you to adjust your pricing strategies.
Digital Mentions
It is important to monitor your digital presence. The best way to handle news is to stay ahead of it. It can also be useful to monitor your competitor's digital presence. You can use this information to adjust your marketing campaign or to gather valuable information about what customers are saying about your competitors brand.
Mention is a great program that continually monitors the internet for any mentions of your business or your competitor's business. The program also informs you of key influences in your industry.
Competitive analysis is a crucial part of your digital success. Learning what tools are available for measuring and tracking competitors can help you create a digital marketing strategy that meets your goals.
More from the author: