Content Creation
How to Optimize Your Content
CopyPress
June 12, 2018 (Updated: March 2, 2020)
You have your content marketing strategy in place. You've identified your digital advertising sources, and your social media posts are scheduled. All those great photos you captured at last week's photo shoots are ready for release, and your blogs are ready to post. But, wait! Have you thought about how you're going to optimize your content for your audience and search engines? By learning about different optimization areas, you can implement this knowledge into your website. Doing so will ensure that your hard work will be seen and shared by your viewers.
Keyword Optimization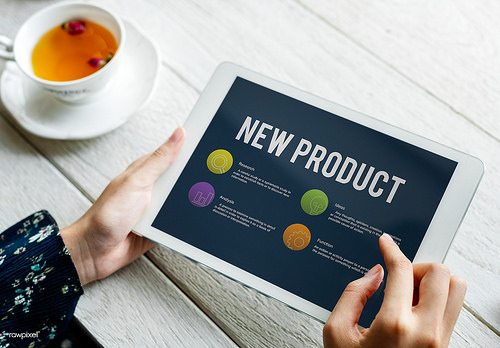 Image via Flickr via rawpixel.com
Keyword optimization is what marketers often think about the most when they hear the word "optimization." Essentially, keyword optimization involves incorporating relevant keywords into your text, such as web copy or blog material, so that search engines know how to index and rank your site. By performing keyword optimization on your content, you'll verify that the keywords for which you want your material to rank, appear in titles, meta descriptions, body copy, and blogs on your website.
When someone queries "leasing dark fiber" via search, for example, you'd want to make sure a potential customer can find your website discussing how your fiber optics services company offers dark fiber leasing to businesses. Keyword optimization also involves correcting over-optimization, such as keyword stuffing. Remember that while the content you create should rank for search, it also needs to be developed with an actual audience in mind, not just search engines alone. Overstuffed copy full of keywords but devoid of any substance or value won't do any good for your audience and search engines.
Mobile Optimization
Deciding to optimize your content for mobile consumption isn't something that's nice to do, it's essential to do. According to January 2018 figures provided by Statista, the global mobile population accounts for close to 3.7 billion unique users. This ever-growing base of mobile users clearly demands an exceptional mobile content experience, which makes mobile optimization essential. Mobile optimization involves adjusting your website content to confirm that web visitors accessing your content from smartphones and tablets can receive it in a way that's suitable for display on their mobile devices.
Why is mobile optimization so important? Consider the following:
If you're creating video content, such as video infographics, your content needs to create an engaging experience and be compatible with many types of mobile devices.
Make your content easily scrollable. Avoid excessive links that force people to click too many times before they reach the content they need.
Guarantee that your images put a premium on the detail. When sized down to fit smaller screens, graphics and photos still need to be easily viewable.
Keep paragraph length in mind when crafting articles, blogs, and other types of web content. Break up large chunks of text into smaller paragraphs to make your text easily readable and more appealing to people viewing your content on their smartphones.
Think about what mobile users are looking for and optimize your content presentation to meet their search needs. If you're the organizer of a festival, for example, make sure important details, such as date, time, location, and directions, are prominent and easily accessible.
Image Optimization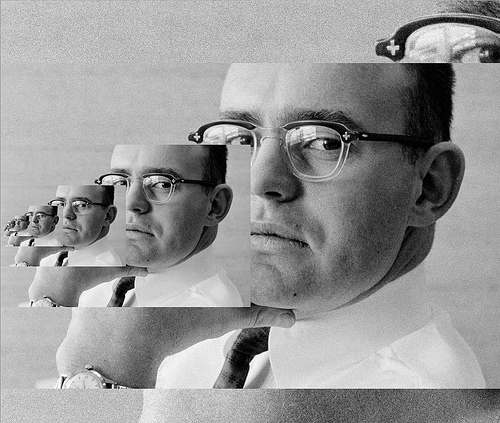 Image via Flickr by jurvetson
Optimizing images for the web often refers to ensuring that images on a website load properly. Google Developer tools assist web developers with formatting capabilities, pixel dimensions, content of encoded data, and more. At its core, image optimization is about making sure that each image you use has a purpose behind its presentation. A well-positioned image can communicate much more than a large block of text, so it is up to marketers, like you, to consider your use of images judiciously. Make sure only the most compelling images are a part of your content presentation.
For e-commerce shops, image optimization also involves some work with image SEO. If you've struggled to understand why your product photos never show up in a Google image search or why you'd want to use a JPG vs. a GIF or PNG, you'll want to pay attention to this section.
A company behind one of the largest proprietary e-commerce platforms for online stores and retail point-of-sale systems, Shopify offers the following tips to optimize images for the web:
Use descriptive and plain language for your images. Think about what words people will use to search for your image, for example: "black strapless slide heels."
Don't forget to use image alt attributes. Said attributes are the descriptions that appear when you hover over an image on a website. Be sure your image alt attributes contain keyword-rich descriptions.
Select the right image file type. JPG images provide the best quality at the smallest file size, compared to GIFs or PNGs.
Optimize image thumbnails. Make thumbnail image sizes as small as possible to promote better load times on your webpages. Vary your alt attribute text to keep it unique from the alt text of your main product images.
Use image sitemaps. Web crawlers can't crawl images that aren't specified in a website's source code. Image sitemaps alert web crawlers that you have images for indexing. Google offers guidelines and tools that you can use for image publishing.
When You Optimize Your Content, The Work Is Not Once and Done
When you set out to optimize your content, understand that the process is just that: a process. It's not a one-time-only deal. Ideally, you'll want to conduct some keyword and SEO analysis on your material periodically to confirm you're still capturing your intended search traffic. Depending on how often you're publishing new material, you may want to conduct an SEO keyword audit every month or two to make sure your content marketing efforts are achieving the results you desire.
When you create new content for your website, keep the above optimization principles in mind as you write, edit, design, and develop. By putting content optimization into focus, you can make sure that the efforts you're investing into promoting your brand are gaining you the audience views and engagement that you deserve.
More from the author: