Born between the early 1980s and the early 2000s, millennials represent the largest living generation in the United States. According to a Forbes article, they will have more spending power than any other generation by 2018.
While they are obviously a gold mine for businesses, millennials are not easy to understand and market to. Because they grew up in an era of rapid technological advancement, their preferences and needs are always evolving. Content marketing is the ideal way to reach millennials because they have a greater tendency to do research and shop around before they make purchases. If you can align your content strategy with their concerns, interests, and behaviors, you will be able to connect with them on a deeper level. Follow this guide to better understand millennials and market to them more effectively.
Millennials Will Reject a Hard Sell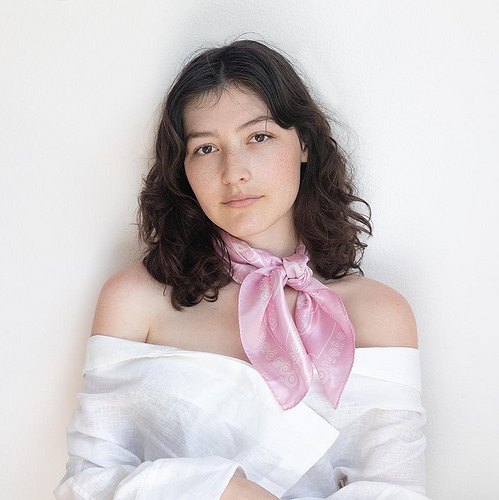 Image via Flickr by wrapped4good
Millennials are highly skeptical of sponsored content, and they will quickly dismiss it if it does not suit their needs and preferences. They are also unlikely to share branded content if they do not see a truly compelling reason to do so. If you want to engage millennials, you must focus on creating content that is:
Informative or educational
Original
Personal
Brief
Entertaining
Visual
Millennials generally dislike the hard sell. Not only will they reject hard-selling marketing but they will also spread their opinions quickly if they think you have made false or overblown claims. If they like your content, however, they can become excellent ambassadors for your brand.
Millennials Do Substantial Research Before Buying
When millennials are interested in buying certain products, they do comparatively more research than older generations. They will check out online reviews and seek the opinions of their family members and friends. In fact, they consider user-generated content on products and services as a more trustworthy source of information than marketer-generated content.
To engage millennials, you must create content that can generate discussion, such as social media and blog posts. Also, it is important to know that millennials perform most of their research on mobile devices, so you must make sure your content is mobile-optimized.
Millennials Are Afraid of Missing Out
One of the main reasons millennials are active on social media is their fear of missing out (FOMO). They are afraid they might miss out on the latest news and events when disconnected. While millennials of both genders are subject to FOMO, women have a stronger need than men to check their social media accounts frequently.
To take advantage of millennials' FOMO, use a shortage strategy to make them feel like they will miss out on something valuable if they do not respond to your content or call to action. This might come in the form of a limited-quantity or limited-time offer.
Millennials Care About Social Issues
In general, millennials prefer to do business with socially conscious companies. If your content promotes a good cause or draws attention to an effort millennials care about, you will be able to connect with them more meaningfully. However, bear in mind that socially conscious marketing involves more than just discussing the causes your company supports. Millennials also want to know about your social responsibility, including:
Your environmental track record.
Political and social views of your executives.
Treatment of your employees in terms of compensation, rights, and working conditions.
Millennials Are a Diverse Generation
As a whole, millennials are typically seen as the "selfie" generation that is self-involved, concerned with physical appearances, and easily influenced by trends. In actuality, this is far from the truth. Millennials range from teenagers to married couples with children and homes. It is essential that you know exactly who you are creating content for. For better results, cater your content to a specific subset of millennials instead of the generation as a whole.
Millennials Are Visual Consumers
Millennials generally prefer visual content to text-only content. Not only will they view visual content but they are also more likely to share it with their families, friends, and people in their social communities. This is especially true with videos. They also have a greater tendency to trust visual content than other types of content. Nonetheless, remember that the same preferences and standards apply to visual content as they do other forms of content. Sales-oriented visual content will not gain traction.
Millennials Like Interactive Content
Interactive infographics, quizzes, surveys, and polls are some examples of interactive content. These kinds of content require input from viewers who then provide feedback based on their responses. Quizzes are one of the most widely shared types of interactive content on Facebook and other social media networks. It is common for interactive content to go viral among millennials.
Millennials Use a Variety of Social Media Websites
If you are actively promoting your content on just one or two popular social media websites, you will have little success engaging millennials. Millennials are now less active on Facebook and spending more time on Instagram and Tumblr. Also, they communicate with their family members, friends, and even celebrities frequently using Snapchat and other apps. To engage millennials effectively, you must stay up-to-date with the latest social media trends and build a strong presence on social media networks that are popular among them.
Millennials Are
Multidevice

Consumers

Millennials use a variety of devices to view content, including smartphones, tablets, and laptops. Besides optimizing your content for all devices, you must understand their behaviors when they use different devices. For instance, millennials are more likely to use mobile devices to check their social media accounts and larger devices to read articles.

Although millennials can be challenging to reach and present a higher level of risk for businesses and marketers, they can be extraordinarily loyal customers if you win them over. If they find your content compelling, they will try to make it go viral. It takes more time, effort, and strategizing to engage millennials with content marketing, but the huge rewards you stand to gain make it a worthwhile endeavor.