Reddit Hires New Head of Business Marketing: Why It Matters
Ed Pronley
on
August 4, 2021 (Updated: May 4, 2023)
On Monday, Variety announced that Reddit, a well-known social media site, hired Timo Pelz to be their new head of business marketing. Before taking this position, Pelz worked for Facebook and Instagram for eight years to develop their business marketing department. Though the strategies for marketing on Reddit, Facebook, and Instagram can differ, they all rely heavily on one major thing: Content.
Pelz's New Role
Pelz is Reddit's new Vice President of Business Marketing, but what does that mean exactly? In Reddit's official announcement, they mentioned that Pelz "will oversee all aspects of business marketing for managed and self-serve clients, including product messaging, customer success stories, market narratives, competitive analysis, lifecycle marketing, and events." Whoa, that's a bunch of fancy, technical words.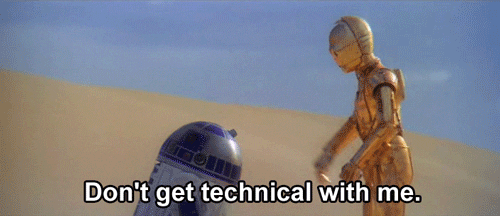 Image via Giphy from Star Wars
Essentially, Pelz will work directly with companies and businesses and find a place for them to advertise their products and services on Reddit's site. But what's that going to do for Reddit?
Currently, if users scroll Reddit, they can find advertisements that look identical to every other post on the site. If you don't read it carefully, you might not even realize it's an ad. For the moment, that's how companies mainly advertise their products and services on Reddit.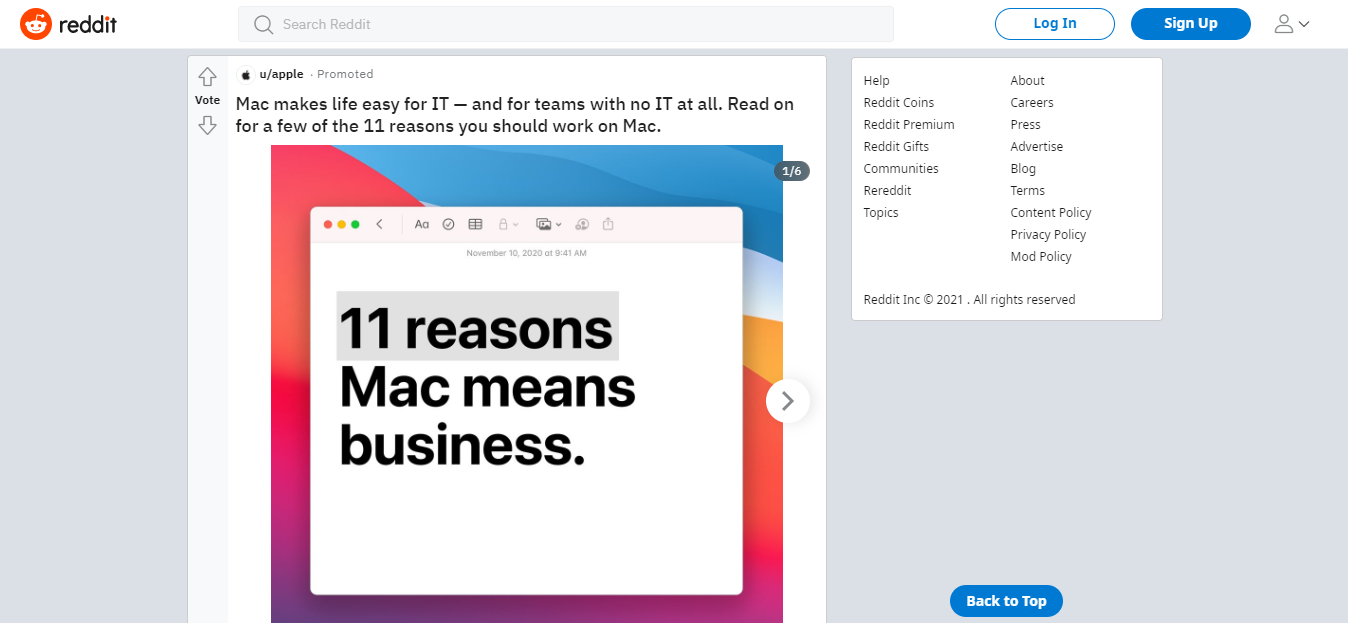 Screenshot of a current Reddit ad
As for the communities on Reddit, known as subreddits, most have rules in place that don't allow people to advertise for companies or for their personal brands or services.
So back to the question, what is a new head of business marketing going to do for Reddit? During his time at Facebook and Instagram, Pelz led the development of new advertising solutions such as Instagram Stories, Shopping, IGTV, and Reels. These features forever changed how people use Instagram and how businesses promote their products on the app. Instagram can now tailor a user's feed to products that apply to them. Businesses, on the other hand, can use new tools to market their products and services more effectively.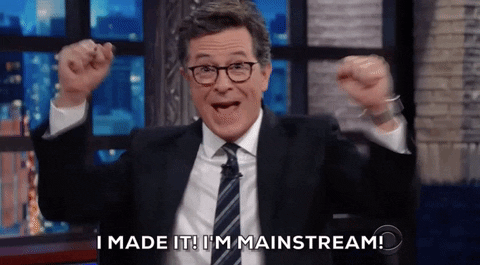 Image via Giphy from The Late Show with Stephen Colbert
I think Pelz might bring that same innovation to Reddit's platform. Whether he's leading the development of new advertising solutions, or he's searching for new companies that want to advertise on the site, there might be some fresh changes coming to Reddit soon.
Why Content Marketing Works
Right now you might say: "You mentioned content! What's that got to do with any of this?" The answer: Everything. When companies and businesses create ads on social media, it's not enough to just say, "Here's my product! You should buy it!" A lot of users need to be entertained. At the very least, you need to hold their attention long enough to make a pitch before they scroll away.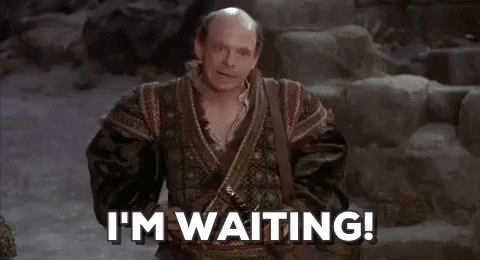 Image via Giphy from The Princess Bride
Reddit is already doing something right by showing their advertisements the same as they would any other post. By disguising their ads, people are more likely to see them and read them. It's up to the company from there. If an advertiser on Reddit can make their ad look like eye-catching content, they can more easily motivate people to click on it.
Pictures or videos are helpful, but what really sets clear advertisements apart from posts is the text. If your text says "Click Here To Buy Our Products" people will immediately see that it's an ad. Unless your picture or video really strikes their interest, they might just keep scrolling until they reach the content they actually want to see.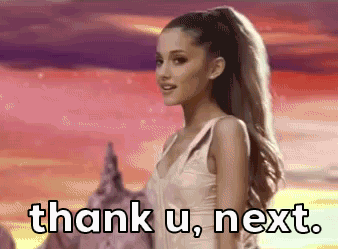 Image via Giphy
Developing Content for Your Business
So let me ask you this: How are you creating your marketing content? There are many free guides and tutorials online to help you get started, and there are also content marketing companies that can do it for you. Here at CopyPress — we have both. If you want to learn more about content marketing, check out our Knowledge Base articles that can give you a lot of information on the process and how to get started. If you're looking for a company to assist you, let us know how we can help.
More from the author: