6 Ways To Be a Successful Business on LinkedIn
When you think of social media for business, LinkedIn may not be the first platform that comes to mind. But it can be a critical place to have a presence if you're looking to hire new employees, establish your company as a thought leader in its industry, or increase your business-to-business (B2B) connections. Today, we're talking about why your company should be regularly updating a LinkedIn page and giving you six tips to make your business more successful on the platform.
Why Should Your Company Be On LinkedIn?
LinkedIn's design works for businesses and individuals alike. You can create a company page to define and promote your business. This gives you a hub to connect with employees, job seekers, thought leaders, and clients. Some benefits of using LinkedIn include:
Brand recognition: Updating your profile with news and quality content is a way to keep your brand top of mind as people go about their daily lives.
Search engine optimization (SEO): LinkedIn has proven itself to Google as a trustworthy site. You can take advantage of that perk by sharing your content to the platform and watching your SEO increase your result positioning.
Networking: Because LinkedIn markets itself to professionals, you can network with individuals and other companies from all over the world without traveling or attending events.
Employee search: If you're looking to fill open positions, create new ones, or add new members to your team, you can advertise roles or browse candidates by qualifications and skills right through the platform.
Content distribution: Use LinkedIn as another channel to share your content. Provide company updates, news articles, blog posts, 

infographics

, and other pieces to get more engagement.
6 Tips To Make Your Business Successful On LinkedIn
Use these tips to help your company become more successful on LinkedIn:
1. Stop the Scroll
Like other social media platforms, LinkedIn uses a scrolling feed to display content. People can get caught in a "doom scroll" easily, going through the motion for long periods without stopping to look at content. If you want to make the most out of LinkedIn or any scroll-based platform, you've got to stop the scroll, but how? Consider strategically structuring the look of your posts. Use interesting visuals like quality photography and infographics. You may also write catchy headlines for your pieces and posts.
Related: Your Definitive Guide To Writing Attention-Grabbing Headlines
2. Make It Educational
Image via GIPHY by @friends
LinkedIn is for professionals. People aren't going there for dancing videos and Friends memes. Choose to share content that aligns with your company's goals, values, and marketing efforts. Think about if the content you share is valuable to the reader. That's the primary goal, not to lecture the audience, but to talk to them and provide for them. Make it worth their while so you can see more results.
3. Use the Right Hashtags
LinkedIn makes use of hashtags to make it easier for users to find related or trending content. Using the right ones sparingly can help get more views for your content and profile. Use the platform's internal search to find hashtags that have a moderate amount of followers to get the most views. Add your hashtags at the end of a post unless it makes sense to add one within the post text.
4. Engage in Storytelling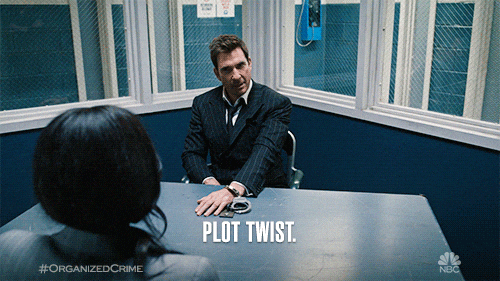 Image via GIPHY by @nbclawandorder
How do television shows get people to come back each week? By getting people invested in the story. You can do the same with your content. Create an article or blog series. Give examples of real-life instances where things happen. Use real people or create engaging characters as your stars. The more people feel they can connect to your brand, the more they may want to follow, bookmark, or return to your page for each new piece of content.
5. 
Repurpose

 Your Content

Posting on LinkedIn doesn't mean you have to add a brand new arm to your marketing or social media strategy. You can repurpose topics and entire pieces of content that appear elsewhere for your feed. Linkable content like blog posts and YouTube videos can be perfect for providing value and "stopping the scroll" on your feed without doing double the work.

Related: 6 Effective Types of Linkable Content and Why They Matter
6. Focus on Timing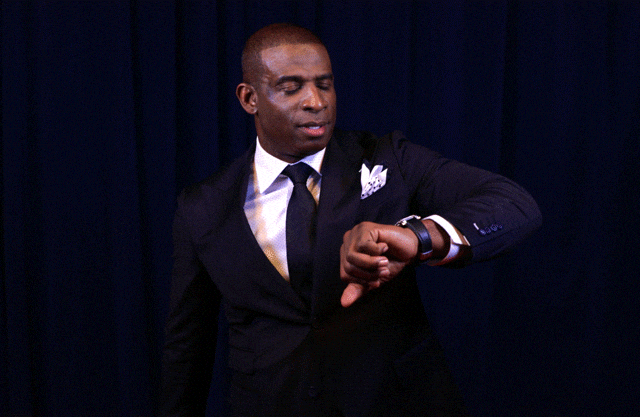 Image via GIPHY by @nfl
As with most other social platforms, timing your posts can be key. Many people use LinkedIn during the week or during business hours. Consider running an audit on your own posts to find the best times to share content. You can even monitor your competitors' posts to see when your target audience is most likely to engage. If you're looking for other ways to learn more about your competition, consider using our content marketing analysis tool. It can help you find gaps in your keyword strategy and learn where to focus your efforts to get more eyes on your pieces.
"CopyPress gives us the ability to work with more dealership groups. We are able to provide unique and fresh content for an ever growing customer base. We know that when we need an influx of content to keep our clients ahead of the game in the automotive landscape, CopyPress can handle these requests with ease."
Kevin Doory

Director of SEO at Auto Revo
If you're also looking for content that you can share to your LinkedIn feed, start a call with CopyPress today. We can help you write a variety of articles, blog posts, and even eBooks to promote on your channel and help you drive traffic and start making connections with potential customers online.
More from the author: