Many components contribute to a high search engine optimization (SEO) ranking. The technical side, although just one piece of the puzzle, is a crucial piece. Think of the technical side as the base of your SEO strategy. These are some of the most common technical mistakes that are hurting your ranking on the search engine results page (SERP).
Duplicate Content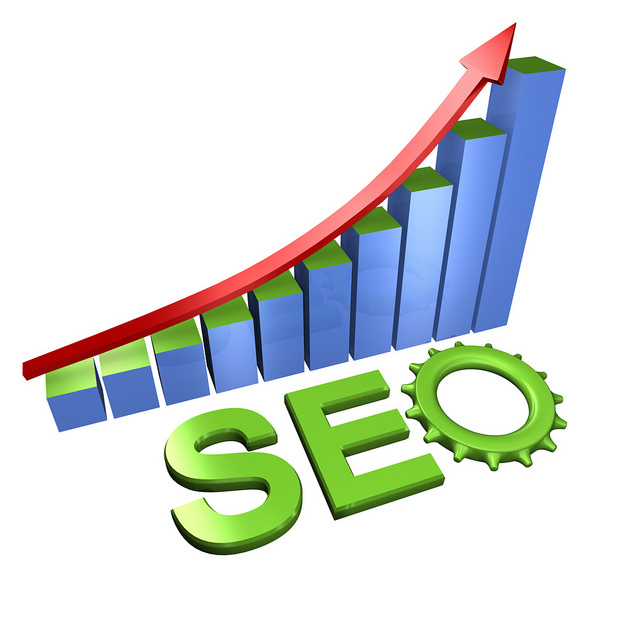 Image via Flickr by Shahid Abdullah
It might seem time-consuming and tedious to continually post original content to your site. However, duplicate content can actually harm your SEO rankings. When search engines identify duplicate pieces of content, they have trouble deciding which piece is authentic and where to place the original authority. Outsourcing your content needs is a great way to fill your site with content that is both relevant and authentic.
Page 404 Errors
A 404 error occurs when someone is directed to a page that no longer exists. This is common for retail businesses as inventory continually changes. While a few 404 errors are unlikely to destroy your SEO ranking, they do cause a poor user experience. Users that reach a 404 page often click out of the page and navigate to a different search result.
The best way to handle 404 errors is to redirect them to a page with similar content or to create a unique and customized 404 landing page. Users can continue to explore content on your site here, and you can avoid taking a hit to your SEO.
Poor Page Load Times
Nothing is more frustrating in the user experience than when a website takes forever to load. Although the average page load time currently sits at 8.66 seconds, a load time below three seconds is ideal. When your page load speed is higher than three seconds, you risk losing over half of your potential customers.
Page load times can be improved by deferring Javascript, setting CSS and Javascript files to load at the same time, and by choosing the right hosting service. Minimizing and combining the fonts and files within your site can also improve page load times.
Not Being Optimized for Mobile
Mobile optimization is extremely important, especially in the technological world that we live in today. As more and more internet users access websites from their mobile devices, having a webpage that is optimized for mobile use is now considered a necessity rather than a benefit.
Mobile users have less screen space and often use their smartphones when they are away from home. This means avoiding Flash, limiting the use of pop-ups, and using a responsive web design that is catered specifically to mobile users.
Overuse of Flash
Flash has been used for years to enhance the visual aspects of web designs. The problem with Flash designs is that they do not adhere to standard coding languages. This means that when Google bots are crawling the page, they do not quite understand the content within the Flash player. Additionally, many SEO professionals use tools that are also unable to recognize the Flash code. This can make it difficult to evaluate where SEO improvements are needed.
Lack of Robots.Txt/ XML Sitemaps
XML sitemaps act as a guide to Google bots. XML sitemaps are especially useful for sites with complicated structures or sites that are newer and do not yet have many indexed pages. XML sitemaps can tell crawlers which sites are the most important to the page and how often updates are expected to be made.  Guiding Google to the most important pages can also help to get them indexed faster.
While XML sitemaps tell crawlers how to analyze your site, Robots Exclusion Standard (Robots.Txt) files tell them what not to include. Bots will also look to your Robots.txt file for the XML sitemap. Robots.txt files can block pages with duplicate content, indexed pages that are no longer used, and pages that are currently in design progress.
Improper Canonicals Use
Canonical tags inform bots of a master content page. Duplicate content is sometimes unavoidable, and using canonical tags can tell the crawler where the original content is within the site. Even if you avoid using duplicate content on your blogs and website pages, it is still possible to have duplicate content on the page. For example, different versions of the home page or index pages can all appear as duplicate content to a Google bot.
Lack of Title Tags
A title tag is a piece of your website's code that distinguishes the name and type of the page. Just as the name of a business should give information as to the products and services offered, the title of the page should inform users and bots of the nature of the business.
Additionally, the wording used in the title tag is what will display on the search engine results page. A title tag that is optimized for SEO should be between 50-60 characters and should include keywords and relevant brand information.
Link Problems
Backlinks have been recognized for years as a way to boost SEO results. While linking to other pages is useful for SEO, it is possible to have too many links. Linking should be natural, and links should only come from reputable and relevant sites. It is best to avoid any links from sites that could be considered spam.
Google bots can recognize when pages are using links improperly, and the page can be penalized as a result. Instead of filling your content with links, practice quality over quantity by outsourcing experienced SEO content writers.
Missing Alt Tags
Alt tags, also known as alt attributes or alt descriptions, are text alternatives to images. Images significantly improve the user experience, but unfortunately, bots are unable to distinguish images from one another. Using alt tags gives Google bots a description of what the image is. Additionally, alt tags are also useful for website users who are unable to view the images, thus improving the user experience.
Your website's technical background is one of the biggest components of your SEO ranking. Before you begin optimizing your content and keyword usage, make sure you are beginning with a solid technical base.