Types of Content Writing and How They Can Help Your Business
Ed Pronley
on
December 17, 2021 (Updated: May 4, 2023)
There are many types of content writing you can use to promote your business and the products or services it offers. But it's important to know which one is right for your brand and industry. When you use the right type of written content in your marketing, you can receive a lot of benefits that help your business develop and succeed. In this blog, we look at those benefits and discuss the different content writing you can use for your marketing campaigns.
What Are the Benefits of Using Content Writing?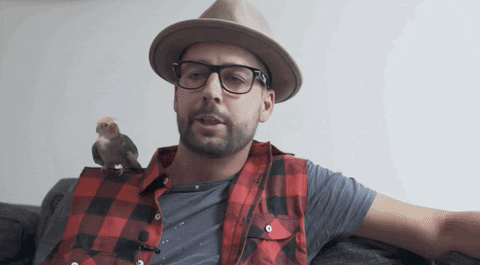 Image via Giphy by @johnbcrist
Here are some of the major benefits of using content writing in your marketing campaign:
Increase search engine ranking: Writing high-quality content attracts readers to your site and other domains that might link back to the content you create. That tells Google that your content is important and encourages higher search rankings.
Improve conversion rate: Your conversion rate tells you how many visitors to your website interact with your company further, such as signing up for an email subscription or downloading an eBook. When you write excellent content, it can show people that your brand is high quality and boost your conversions.
Build brand awareness: Because people are more likely to share high-quality content with others, and Google is more likely to rank it higher on its search engine results pages (SERPs), it can help build your brand awareness. That means more people know about your brand and the products or services you offer.
Educate customers: Over 60% of marketers look at their sales to determine their campaign's success. Well-written content informs your customers and readers about the products and services you offer, which shows them the benefits your company can give them and encourages them to make a purchase.
Become an industry leader: When you write content for your brand, you can start trends and position yourself as an authority figure for your industry. That means more people will look to your content for advice and information versus other websites and brands.
Types of Content Writing
Here are a few types of content writing and what companies might use them for:
Website Content
Website content is the copy you write for your web pages, including the home page, about us page, and product pages. It's important to deliver clear and concise information to your readers. That way, they can understand what types of products and services you offer and the benefits. This can help encourage customers to make a purchase or interact with the company in other ways, like signing up for an email subscription.
SEO Content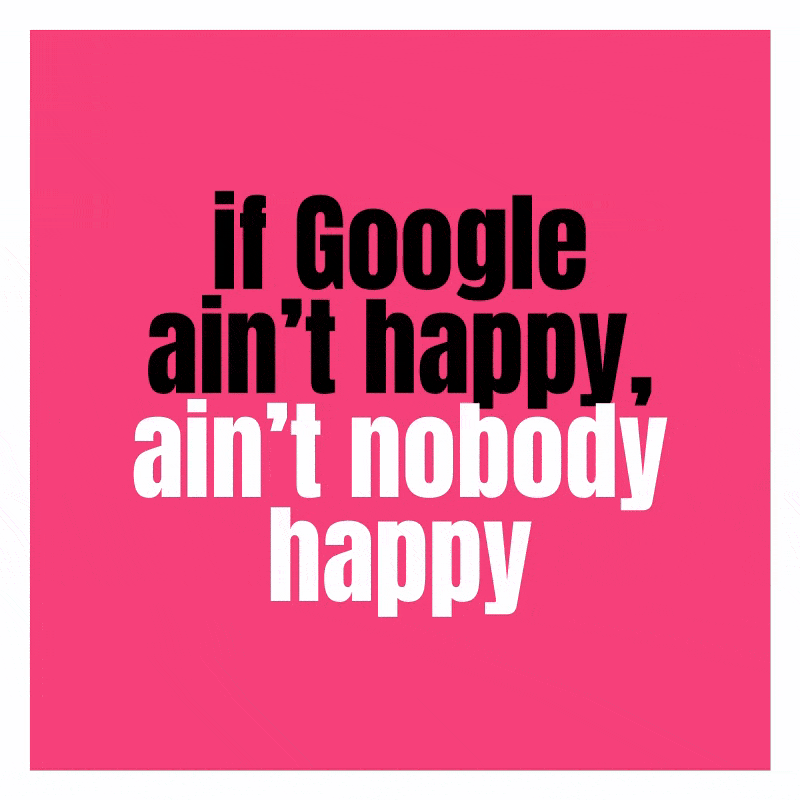 Image via Giphy
SEO stands for search engine optimization. It's the process you use to get pieces to rank higher in search engine results and attract more visitors to your website. Most often, this content includes blog posts and research articles. That's because it's the type of content businesses can create consistently to discuss trending topics or important industry subjects. A few ways you can improve the SEO of your content and rank higher on search engines include:
Filling in metadata, such as image descriptions
Targeting crucial keywords
Improving your content's readability with lists and headings
Related: Do Grammar and Spelling Affect SEO?
Technical Content
Technical content is that which focuses on facts and explains the intricacies of its chosen topic. Some companies might use technical content to describe the details of their products. They might also use them to talk about complicated subjects in their industry or field. Most often, this type of content includes things like eBooks and white papers.
Social Media Content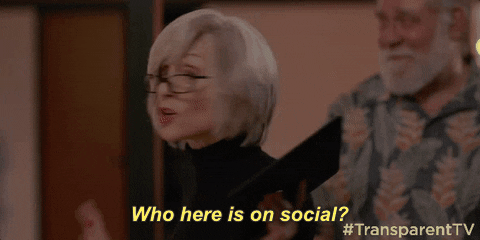 Image via Giphy by @transparent
Social media content includes posts people create to attract or engage with followers. For some platforms, like Twitter and Facebook, it's important to make sure your content is engaging and informative. For some, it needs to fit within the max word count of the platform. On other social media services, like Instagram, it's important to pair well-written copy with exceptional visuals to fit with the platform's primary source of content.
Related: 3 Do's and Dont's of Social Media Marketing
Advertising Content
Advertising content includes the copy that companies create for online advertisements, billboards, and print media to attract people to their brand. Most often, these ads use a few words to engage with audiences and entice them to buy something. That's why it's important for the copy to use exciting language and calls-to-action to encourage readers to become customers.
News and Press Release Content
News content is like technical content because it focuses on facts. However, news content focuses on trending topics or current events. When you create this content, it's helpful to focus on topics that relate to your brand because it can help you use the content to convert audiences into customers more easily. You can also create press releases that focus on new products or services you're releasing. By stating what the product or service does and how it can benefit people, you can inform your customers about your company and motivate them to make a purchase.
Which Type of Content Is Right For You?
The type of content writing you use for your marketing often depends on your industry and the products or services you offer. For example, let's say you run a business-to-business (B2B) company that creates intricate electronics or software to improve the functions of other businesses. It might be more effective for you to develop technical content that describes the details of your products, how they function, and how they can help other companies improve.
Want help to figure out which type of content is best for your marketing efforts? CopyPress has a team of experts ready to understand your brand and make suggestions that can improve your content marketing strategy. Schedule a free call with us today to learn how we can help boost your brand awareness and attract your target audience.
More from the author: