Ultimate List of Infographic Graph Makers
Infographics present a collection of data visualizations in a meaningful way. Before you can begin putting together all the eye-catching design elements of the infographic, however, you must create your core collection of graphs, charts, and other data images. Fortunately, you don't need an expensive suite of tools to generate these essential images. There are several online options that you can access quickly and easily for efficient graph making in minutes.
Beam by Venngage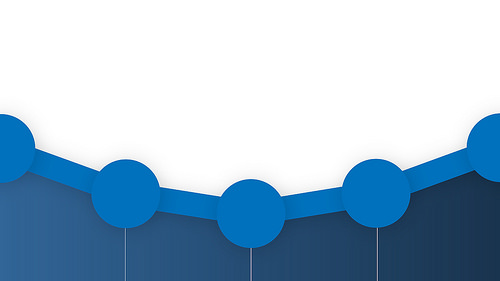 Image via Flickr by Alan O'Rourke
Venngage is a powerful infographic tool that you can use to build your visual content from the ground up. It offers stunning templates along with precise customization tools that help you bring your branding into each piece with the right typography, colors, and images. Naturally, graph creation is an important part of Venngage's suite of tools. Beam lets you quickly generate several types of charts and graphs, choose from four preset color palettes, and instantly save and share your chart. Though limited in its functionality, this particular feature is free.
Canva
If you're looking for a broad range of graph styles, Canva is the tool to use. You can generate bar graphs, mind maps, Venn diagrams, line graphs, scatter plots, area charts, and more with this tool. Begin with a premade template, then customize your project with personalized colors, fonts, frames, and shapes so your finished project is unique.
Canva is a collaborative tool, so you can generate a few graphs of your own, then contribute them to a larger infographic project easily. You can give others access to edit your work as well, so the team's researcher might input the data while the graphic designer comes in later to tweak the aesthetic details. Canva offers a free plan that includes its graph creation tools. If you want to upgrade for more powerful infographic creation features, you can subscribe to a paid plan.
OnlineChartTool.com
OnlineChartTool.com is a quick creation tool that allows you to generate bar graphs, line graphs, scatter plots, pie charts, meters, pyramids, and more. There are several customization options for your chosen style, such as the direction and shape of the bars for a bar graph. You can also choose your colors, font, margin, legend position, and overall appearance.
When you're done, you can download the graph as an SVG, PNG, JPG, PDF, or CSV file. Using a transparent background for your creation, you could easily incorporate your graph into full infographic graph makers later using a different tool.
Plotly
The selection of graph styles in Plotly, also known by its URL, plot.ly, includes several that go above and beyond your standard offerings. You can generate a 2D histogram map, 3D surface map, 3D mesh image, heat map, and even an animation. These core graph generation tools are available for free. If you want to upgrade and enjoy more elaborate features of Plotly, a personal membership begins at $396 per year.
Visme
Start with more than 20 chart options in Visme and create stunning graphs from neat templates. You can import your data quickly and efficiently with Google Sheets, Excel, or a CSV file. If you have a lot of information to work with, this single feature can cut down on your creation time significantly.
Each graph is highly customizable with your own colors and fonts. Numerous design elements are available to help you dress up your graphs or incorporate them into a full infographic within this single tool. To access more templates and customization options, you can sign up for a membership starting at $11 per month.
ChartGo
Another tool that allows you to sidestep manual data input, ChartGo accepts data from Excel charts and CSV files. You can then choose a bar chart, line chart, pie chart, or area chart to interpret your data. Adjust the width, height, and colors for modest personalization.
While you can add features like 3D elements and gradient colors, this tool isn't nearly as rich in detail as some of its counterparts. Its primary purpose is creating fast stock charts with easy data input, making it an efficient choice if you have a lot of numbers to input and minimal time to turn it into a visualization.
LiveGAP
Create all your standards like line graphs and bar graphs as well as polar area charts, step charts, stacked bar charts, and radar charts with LiveGAP. Ample customization allows you to change the color, font, and margins, use gradients, add borders, incorporate a legend, and more.
When you're finished, you can save and share easily online, making this a great pick if you want to quickly visualize data for a Facebook post or other social share. There are several templates to get you started, and this is one site that doesn't require registration for you to jump in and start creating.
Mind the Graph
If your graph features scientific elements, Mind the Graph is by far the best tool available for your purposes. This scientific graph-making tool comes equipped with icons like a DNA double helix, ultrasonography probe, and endothelia cell zoom. If you're looking for scientific illustrations such as a cutaway of a tick or an image of armadillo pups and placenta, you've come to the right place.
Combine your graphics and text with line graphs, bar graphs, area charts, spider charts, and donut charts to convey information in a deeply engaging manner that could transform your topic. Though the customization tools for the graphs themselves are minimal, it's the additional elements that really make this a standout option for those who are working with scientific topics.
Having the right data visualization tools at your disposal can help you enhance all types of content in just moments. You can add oomph to your articles by adding a graph that makes your data more readily understandable. Feature the right chart in your marketing emails or social media posts, and you may have the colorful punch you need to really grab the viewer's attention and entice them to click through for more. Turning those numbers into something more engaging is easier than you may have anticipated when you keep one of these infographic graph makers close at hand.
More from the author: