Why Is High-Quality Content Important?
Ed Pronley
on
October 15, 2021 (Updated: May 4, 2023)
This week, Forbes released an article by Kara Taylor, who talks about why businesses' content strategies need high-quality content. Taylor uses her experience and knowledge to give companies a lot of helpful information to improve their content marketing and brand awareness. In this blog, we've given you the highlights of Taylor's thoughts, as well as the major benefits of high-quality content to help you understand its importance.
What Goes Into High-Quality Content?
In her article, Taylor discusses her process of creating high-quality content and how to define it. One highlight is her definition of the term. She states that high-quality content is "… focused solely on being useful and informative, not fluffy, hyped or entertaining." She also mentions that it's important for businesses to focus on using language from their industries. Using vocabulary your audience recognizes can help you establish expertise in the field.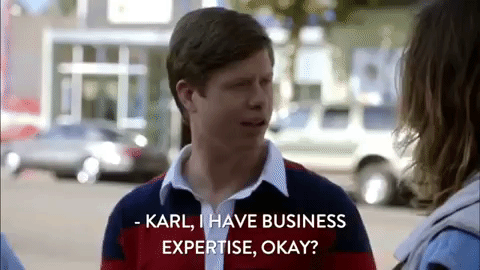 Image via Giphy by @workaholics
Taylor's thoughts on high-quality content are helpful, but it's also good to mention a few other things that go into its creation, including:
Search Engine Optimization (SEO): Ensuring that you optimize your content for search engines helps people find it more easily. This can include focusing on the right keywords, adding meta descriptions, and keeping your content up to date.
Backlinks: If you're only adding links to your own website and business, Google might not mark your content as high quality. Unfortunately, what Google thinks can be important, because if the search engine doesn't mark your content as high quality, it's less likely to show on the search engine results pages (SERPs).
Readability: Readability not only helps people understand your content more easily, but it can also keep them engaged with what you're saying. Consider using shorter paragraphs and sentences, as well as lists to improve readability and make your content skimmable.
Benefits of High-Quality Content
Here are some of the major benefits that high-quality content can give to your marketing campaign:
Increase Trust
When potential customers and clients read your content, they absorb the information you present to them. If the information isn't accurate or if it's bogged down with fluff and unnecessary words, they might not look to you as a trustworthy source. However, if you consistently give your consumers quality content, it can increase their loyalty and your brand's credibility. That means, when customers search for something and one of your articles or videos pops up, they're more inclined to click on it because they trust you and your content.
Image via Giphy by @cbs
Build a Stronger Social Media Presence
If you create and share high-quality content on your social media pages, you can build a stronger presence in each channel. Having a better social media presence can increase your number of followers and your brand awareness. That's because, when people see your content as high quality, they might share it more easily with others and spread your content using their own social media accounts. That can help mark your content as trending, which can help increase its outreach even more.
Develop Your Business
High-quality content can not only have a major effect on your content marketing campaign, but it can also help you develop your business and allow it to succeed. In 2021, the Content Marketing Institute asked different B2B companies about their content marketing campaigns and their performance. Of those who reported high levels of content marketing success, 83% said they had focused primarily on the value their content provided to customers and clients. By focusing on their content's quality, a lot of businesses saw beneficial outcomes in their content marketing campaign.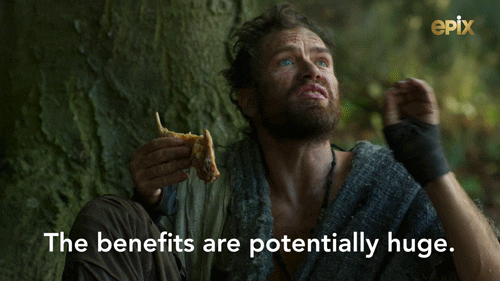 Image via Giphy by @BritanniaOnEpix
Who's Helping You Develop Your Content?
In the same study by the Content Marketing Institute, they also asked businesses what kept their content campaign from succeeding. Over 60% noted content creation challenges, while others mentioned issues such as strategy problems, content syndication challenges, and content measurement challenges. Tackling a large content marketing project by yourself can be hard. Luckily, content marketing companies, like CopyPress, can make it easy.
We have the team and the expertise to create quality content for your business and develop syndication strategies to improve your brand awareness. Schedule a call with us today to see how we can help your business grow and succeed!
More from the author: