The secret to content marketing is that it is about both your audience and your business. The key to being sure that you're able to achieve optimal results in business growth is to know your audience. When you're able to use an analytics tool to research the demographics of your audience, you're better able to increase your revenue.
The demographics of your audience will include data such as lifestyle information, gender, location and perhaps even cultural practices. This data is vitally necessary to ensure that you're writing for your audience. When you dedicate time to evaluate your audience to ensure that you're writing in a way that resonates with those visiting your website, you'll see substantial growth in sales.
Engage on Social Media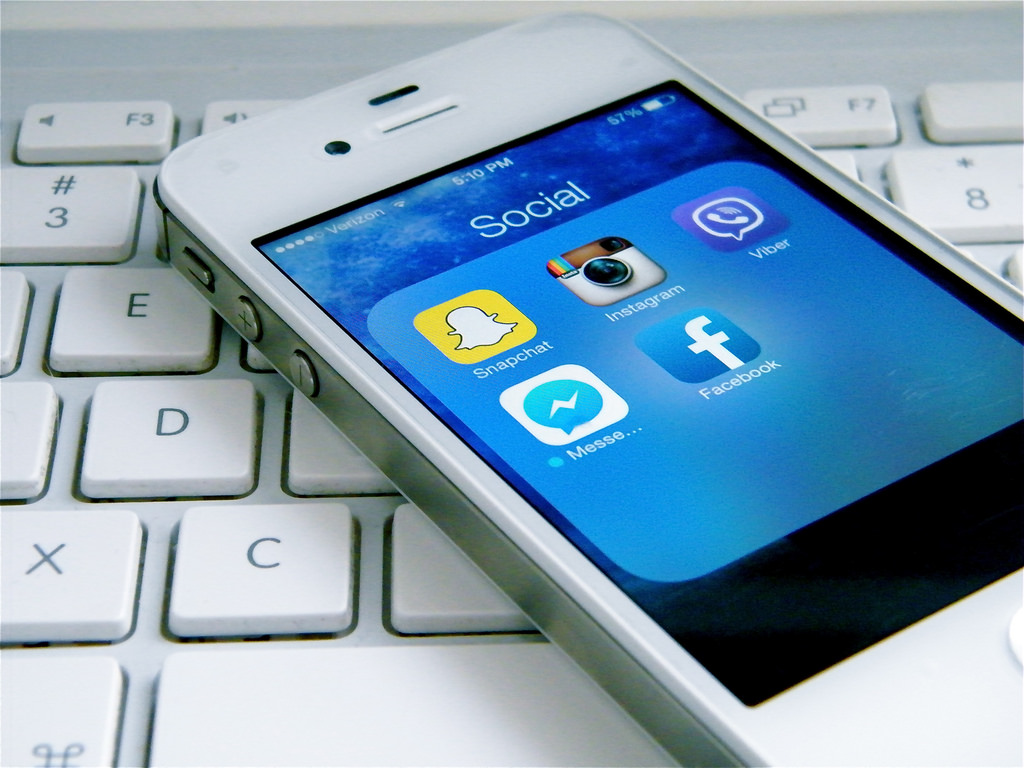 Image via Flickr by  magicatwork
A more natural way to gather demographic information from your audience is to engage your followers on social media. Ask questions and start discussions based on information that you're trying to learn about your audience. This can be done in a variety of ways, such as placing a fascinating photo on Instagram that asks a silly question. Members of social media are often oversharing information. This allows you to engage your followers and determine what their actual demographic range is, and to focus your content on their ways of life.
Writing for your Audience
Knowing your audience is an important component of an effective marketing strategy. You can brainstorm content marketing ideas all day long, but if you don't focus on the end user, you're not writing for your business. Once you've collected and analyzed all of your target demographic data, you'll be better able to write content that showcases your services and products in a way that resonates with your target audience.
You could essentially be the best surfboard business in the country, but if you're writing content that focuses on geographic locations that aren't near a coastal area, then you're wasting marketing efforts. It's important to take into consideration who the people are that ultimately will show interest in purchasing your product or services. Once you know this, you can write content that is geared for that region and type of person.
Using the Proper Language
Once you've determined who your audience is, then you'll be able to research the proper language to achieve financial success with your business through content marketing. Learn how to speak in the written word that resonates with the lifestyle and educational level of those who are considered your audience. Learning the lingo is a great way to showcase content that compels the end user to purchase your product or service.
Knowing the proper word usage to target a specific demographic or geographic location will help you develop a successful content campaign that pushes the data towards that area and type of person. Writing for your audience ultimately allows you to share pertinent information about your product or service that urges your audience to trust you and purchase from you.
Mastering Content Marketing

Image via Flickr by aronbaker2
Once you've taken the time to evaluate your audience and learned more about their lifestyle, you'll be more equipped to develop an effective content marketing campaign. When you're creating this content, you do want to take into consideration the person who is going to be making the purchase decision. Access current research on purchasing trends and base your strategy on appealing to that individual.
The type of product or service you offer can be placed into a specific category where you can then evaluate online resources to determine which person in the household makes the buying decisions for a product or service like yours. This is where you get creative with your content marketing strategy to ensure you're writing information that resonates with the buyer in the household.
Knowing your Business
Once you've taken all of these steps to learn who your target audience is you'll find yourself with a greater understanding of your business. When you first started this business, you may not have realized who your audience was and who would be purchasing your service or product. In time as you worked to analyze the demographic information and end user's habits, you were able to learn more about your business.
Knowing more about your business will ultimately allow you to work with your team to develop marketing strategies that work better for your company. Now that you've taken the time to learn about writing for your audience, the content you produce will essentially be writing for your business because you'll be sharing content that the end user will share with their friends and family too.
Demographic Information
This data can be defined as measurable, tangible information about your audience. This can come from an analytics tool such as Google Analytics or by hosting surveys and polls on your website or social media accounts. Demographic information will usually include the following details about your audience:
Age

Gender

Marital Status

Occupation

Number of Children

Education and Income level

Size of Household

Geographical location
There is a website called ZipSkinny that allows a small business owner to receive demographic information based on just a zip code.  Knowing demographic information is very important to a business owner who sells a product or service to the end user.
Drawing in Business
Lastly, when you put a focus on your audience and write in a way that resonates with them, you'll quickly find that business expands. As the end user begins to trust your business because you've taken the time to understand their lifestyle and demographic information, your content will be shared and spread like wildfire. With so many users being active on social media, your content strategy can potentially go viral.
Drawing in business is easier with the internet because you're able to use your content on your website to tell a story that urges the reader to share on their social media accounts. The more you write in a way that reaches your audience's way of thinking and behaving, the more your business will grow and expand substantially.