Yoast SEO is Coming to Shopify: What Does That Mean For You?
Ed Pronley
on
January 11, 2022 (Updated: May 4, 2023)
Yoast SEO announced this week that users can soon access their app on Shopify, a subscription-based software that allows people to create an e-commerce business by developing a website and brand. For over 10 years, Yoast has been a plug-in that businesses could find only on WordPress. But now, the company is bringing its SEO analysis to new businesses and websites. So, what does Yoast SEO coming to Shopify mean for you and your brand? Let's find out.
What Is 
Yoast

 SEO?

Yoast SEO is a plugin that businesses can add to their WordPress websites and blogs. It analyzes their web pages and content to make sure they meet search engine optimization (SEO) standards. That helps businesses and their content rank higher on search engines so people can find their domains and pages more easily.

It also helps them complete a Schema graph. Schema helps search engines understand your content even more and influences the way they represent your site in the search engine results pages (SERPs). This allows companies to attract audiences to their brand more easily by clearly stating what their content is about.
What Does 
Yoast

 SEO's News Mean For Businesses?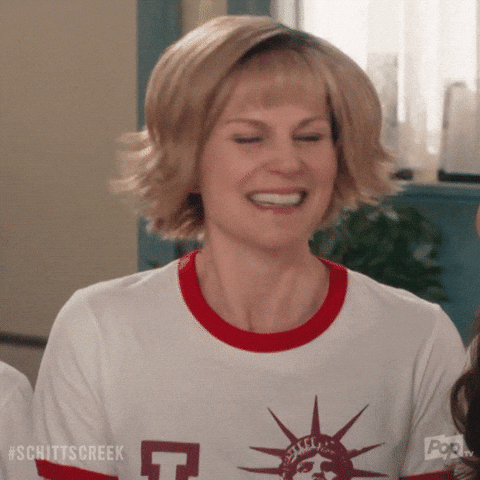 Image via Giphy by @schittscreek
Yoast SEO provides powerful insight into helping businesses rank higher and get more people to see their content. It's been exclusive to WordPress, but the company announced that on Jan. 18, 2022, Yoast SEO becomes available to Shopify as well. It makes sense that Yoast has targeted platforms that prioritize e-commerce websites, especially since online retail sales have increased by $272 billion since 2018. With more customers turning to online sales, companies need to focus on ways of attracting more business to their website and brand.
As Yoast SEO makes its way to a new platform, you might see other tools and plugins introduce their software to other platforms to compete. As more software companies update their applications and introduce their tools to new websites, businesses will have more ways to improve their SEO strategies. This can help them develop strong content marketing campaigns and increase their overall brand awareness.
How SEO Can Boost Your Content Marketing Efforts
It's one thing to write excellent copy for your website and blog, it's another thing to get your target audience to see it. SEO makes sure that search engines, like Google and Bing, understand what your content is about so they can show it to people who could best use it. As search engines scan your content, they look for unique elements, including target keywords, number of backlinks, metadata, and the content's readability. Using these factors, search engines not only determine your content's subject but also its quality and authority, which all influence its rank.
Who's Helping With Your Content Marketing?
Image via Giphy by @foxtv
Although plugins and tools, like Yoast SEO, can help you develop your SEO and content, it's also good to have human experts who can help. SEO can be a tedious task with a lot of moving pieces and nuanced processes. Content marketing companies, like CopyPress, already have teams of writers, editors, and quality assurance specialists who can help your business create high-quality content that follows tried-and-true SEO practices. Schedule a free call with us today to see how we can help you develop an SEO strategy to elevate your content marketing efforts and improve your brand awareness.
More from the author: