Marketing Channels
9 Marketing Strategies for Small Businesses
CopyPress
February 27, 2022
It's important for small businesses to use every gadget in their toolbox to attract their target audiences and grow their companies. That's why marketing strategies are so helpful. They provide businesses with a plan and a list of steps to help them succeed in their marketing goals and increase their brand awareness. If you're hoping to use marketing strategies for a small business, it's good to know the most common ones available and how to implement them. In this guide, we discuss:
What Is a Marketing Strategy?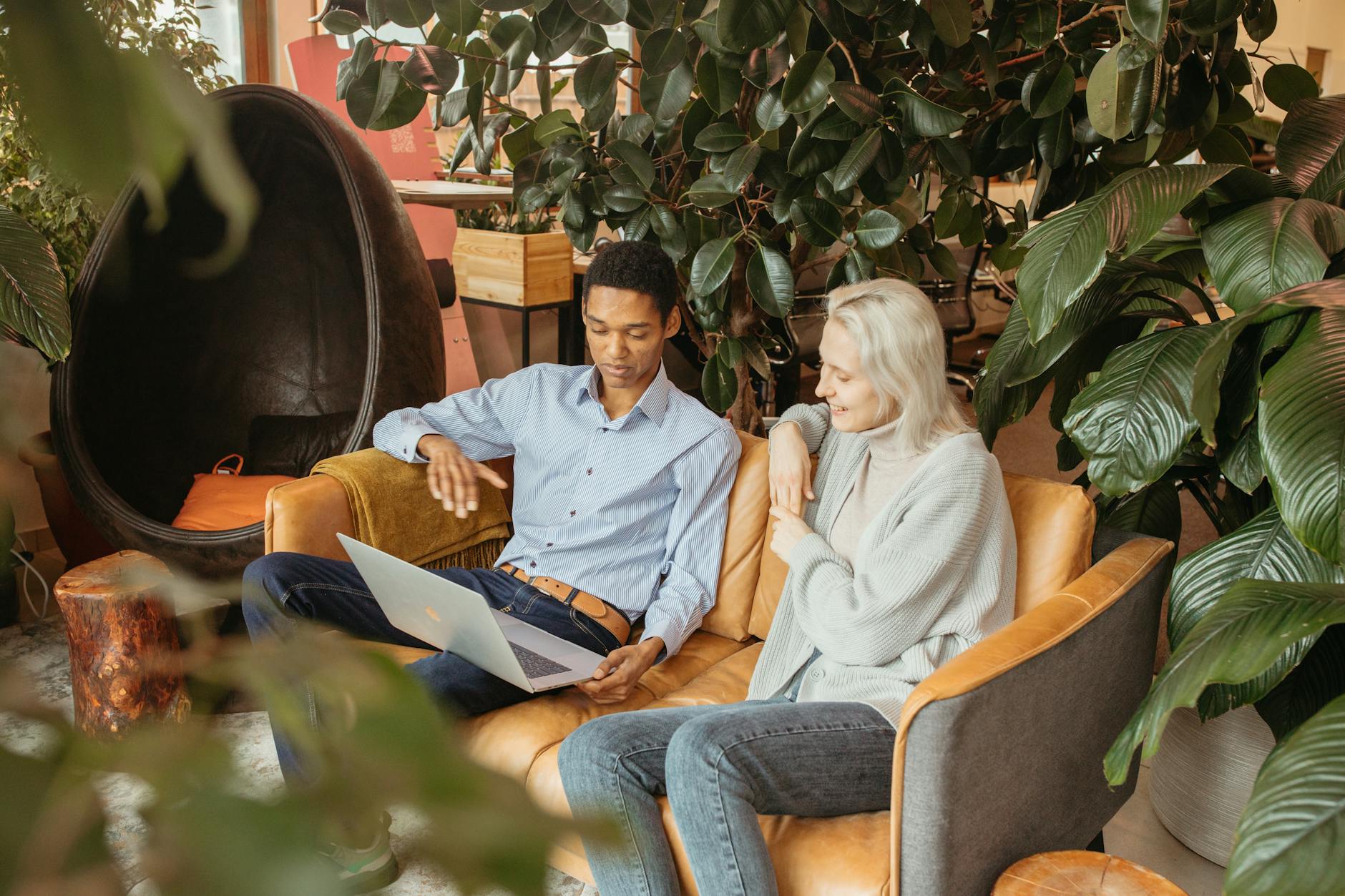 Image via Pexels by @anastasia.shuraeva
A marketing strategy is a company's plan for turning people into paying customers. It's often a step-by-step list of instructions to help the company understand how it can achieve its goals and objectives. A marketing strategy often includes the 4 Ps of marketing:
Product
Price
Place
Promotion
These four key factors cover important information about the marketing plan. That information includes how its product or service benefits consumers, how the business is going to inform customers about its products and services, and how it can stand out from its competitors. This information helps a company attract its target consumers and ensures the business is using its resources effectively by following a carefully laid plan.
Depending on your marketing goals, the industry your business belongs to, customer base, and more, you may follow the 7 Ps of Marketing model, which also includes People, Process, and Physical Evidence, or even the 10 Ps of Marketing model.
Why Is It Important To Build a Small Business Marketing Strategy?
There are five main reasons building a marketing strategy for a small business is important. Those reasons include:
Increasing sales: Marketing, at its core, helps convince people to buy what you're selling. When you develop an effective marketing strategy, you can increase your company's sales and revenue more easily.
Improving brand awareness and prestige: When you successfully market your business, you increase your brand awareness and prestige in the eyes of the public. People automatically know your brand and the products or services it offers, and they're more likely to associate it with high-quality service.
Letting people know what your company offers: Marketing strategies help you craft an effective message that clearly communicates what your products and services do. This can help your consumers understand the benefits your business gives them and keep them informed about what your company offers.
Staying competitive: Other businesses in your industry are developing their own marketing plan to attract the same target audience. When you develop a marketing strategy, you can account for what your competitors are doing and create a more effective plan to make your company more noticeable.
Making your marketing more cost-effective: It's important for small businesses to save money where they can while they develop and grow. Creating a marketing strategy allows you to create a precise plan that helps you use your resources and budget effectively.
Difference Between Small Business and Big Business Marketing
The basic principles of marketing for small businesses versus big businesses are the same. The major difference is big businesses have the budget and resources to take bigger risks with their marketing campaigns. Small businesses may not be able to afford to take too many risks and waste money or resources on poor marketing strategies. That's why it's helpful to make sure your marketing strategy is thorough and that your scope or aim isn't too broad. The plan needs to fit within your budget and ensure that your business won't lose too much if the strategy fails.
Small businesses, compared to big businesses, are also much more vulnerable to their competition. That's especially true if their competition is an established and well-known brand. That's why competitive analysis is so important for effective marketing strategies. It helps small businesses understand how to advertise against their competitors and stay relevant in the market. CopyPress currently offers a content analysis tool for businesses to see how their website and content ranks against their top three competitors. Request your competitor analysis today, for free.
The keywords in your report show what you could capitalize on to improve rankings and make sure you're providing the same type of content as web visitors may receive from your top competitors. At CopyPress, we know that having this information is useful, but you need a plan to build out your content calendar. After running your content analysis, contact us to get started producing quality content that can get you noticed by your target audience.
"CopyPress gives us the ability to work with more dealership groups. We are able to provide unique and fresh content for an ever growing customer base. We know that when we need an influx of content to keep our clients ahead of the game in the automotive landscape, CopyPress can handle these requests with ease."
Kevin Doory
Director of SEO at Auto Revo
Most Common Marketing Strategies for Small Businesses
Here is a list of some of the most common strategies for marketing a small business:
Content Marketing
Content marketing is the act of generating leads by giving your target audience informative and interesting content. It allows companies to build a rapport with their target audience while simultaneously improving their search engine ranking. It allows brands to show their industry expertise and build brand loyalty by providing potential consumers with useful information. Content marketing is a long-term strategy that can take time to develop. It's important to use other strategies with content marketing, like search engine optimization (SEO), to ensure that your content performs well and that people can find it easily.
It's also helpful to create a range of content so you can understand what your audience likes to consume and adjust your marketing strategy accordingly. This type of content can include blogs, white papers, podcasts, infographics, and videos. Need help to develop an effective content marketing strategy? CopyPress has a team of expert writers, editors, and quality assurance specialists that can provide you with high-quality and informative content for your brand. Schedule a free call with us today to see how we can help you boost your small business marketing campaign and brand awareness.
Pay-Per-Click Advertising
Pay-Per-Click (PPC) advertising is when a business creates advertisements for websites and search engines that attract its target audience's attention. These advertisements are beneficial for companies because they don't have to pay unless someone clicks on the link and follows it to their site. With this strategy, companies create an advertisement and set it to pop up when someone types in a relevant keyword. That provides small businesses with a cost-effective marketing solution they know is bringing people to their website. One downside to PPC advertising is the competitive market.
If larger, more reputable businesses target the same keywords and market as smaller businesses, search engines might show the larger company's ads instead. That's because most search engines consider other factors than just the keyword, such as the website's current ranking, page quality, and authority. If you want to use PPC advertising for your small business, it might be more effective if you target local or niche markets that have less marketing competition.
Social Media Marketing
Social media marketing revolves around creating quality posts and content. This helps businesses create a larger audience following and increases their brand awareness. Boosting your social media presence rarely affects sales growth, but it allows you to share information with your audience easily. That information can include the content you create for a content marketing campaign, as well as promotions on your products and services. It also helps you develop a relationship with your target audience by creating a space where they can interact with your company and voice their questions.
If you start a social media marketing campaign, it's helpful to focus on the platforms you know your target audience uses. It's especially important for small businesses that don't want to waste any resources they could use in other areas of their marketing campaigns. Instead, pick one or two social media platforms to start with and focus on growing those and making them as strong as possible.
Influencer Marketing
Influencers are people who have a large online or social media following. Influencer marketing is the act of using influencers to advertise your brand and its products and services. Businesses can partner with influencers to have them recommend the business and its goods to their audience. This can sometimes be more effective than other marketing strategies because it feels more like a personalized recommendation to the influencer's viewers. To start, research who your target audience and social media audience follow. See if there are any major influencers that your followers have in common and what type of content they produce.
If they seem like a good representation of your brand, reach out to them. If you're not sure, try researching other influencers who produce similar content. Influencers can come in many forms. Some might work as Instagram influencers who share images and videos about their life to engage with their audience. Others might work as bloggers who write about their experience, knowledge, and expertise to share helpful information with their readers. Be sure to look into different influencers and which ones might pair best with your brand and public image.
Referral Marketing
Referral marketing is when a company encourages customers to tell others about its business. There are several ways businesses can perform this style of marketing. Some of them include asking customers to leave a review online or offering customers a discount if they convince their friends and family to make a purchase. Asking for reviews can help improve your website's ranking and attract more people to your business. If someone leaves a negative review, you can also use that feedback to improve your company and workflow. Creating referral discounts can help improve your brand awareness while simultaneously increasing your sales.
Affiliate Marketing
Affiliate marketing is when your company partners with another website or brand and gives them a commission when they direct people to your products or services. This works by giving the affiliate marketer a special link to your site that you can track. Using that tracking information, you can see when someone clicks on the link and uses it to purchase one of your products or services. Then, the marketer receives part of the profits.
Most often, these types of marketers are bloggers or media website owners who attract a large audience to their domain. They then place ads or write articles about your business that entice people to purchase some of your goods. This style of marketing is often fairly cost-effective for small businesses because they don't have to pay the marketer until they make a sale. This creates a consistent return on investment for companies as long as the marketer's commission doesn't interfere too drastically with their revenue goals.
Email Marketing
Email marketing involves generating a strong, targeted email list and using it to send out newsletters and other marketing materials. Most companies generate this email list through their website and social media. On these platforms, businesses can encourage people to sign up for their email list so they don't miss out on the newsletter and the information or promotions it provides.
One of the main reasons email marketing is so effective is because it sends content straight to your audience's inbox. Some email marketing tools even allow businesses to add the recipient's name to the newsletter or email subject line. These tricks help create a more personalized marketing experience for the consumer. You can use email marketing to send out informative content, promotions, or even personalized messages that thank customers for their business. These are a great way to deliver information directly to a customer's inbox and keep them loyal to the brand and informed about its development.
Partner Marketing
Partner marketing is the act of finding another company in your target market and working together to better sell your products and services. This type of marketing is often mutually beneficial to both companies. But it's helpful to make sure the company you're partnering with isn't one of your direct competitors. For example, a hairstylist might offer a coupon for the nail salon down the street and vice versa. These two businesses target a similar market, but they don't offer the same services. That helps create more business for both companies without forcing them to fight over their target consumers.
Direct Marketing
Direct marketing involves sending marketing materials directly to your target audience's mailbox. These marketing materials might include promotions, coupons, information about your business, or fun complimentary gifts. For example, a real estate agent might send out a calendar of when their local sports team plays. The intent of this is for people to hang this calendar or display it on their fridge with the real estate agent's contact information on display. This gives the real estate agent free marketing to whoever sees it and increases their brand awareness.
These campaigns are most effective for local businesses and companies that work only online. Sending out direct marketing materials to your customers in the area can help remind them of your business nearby. Whereas, sending out materials to your target audience with exclusive promotional codes and online discounts can encourage them to make a purchase on your e-commerce store through a personalized message.
Event Marketing
Event marketing is the act of advertising your business through an event, either locally or digitally. You can sponsor a happy hour at a nearby restaurant, invite people to an online webinar, or host a masterclass in your business to teach people about a topic in your industry. These types of events help you increase your brand awareness and allow you to build relationships with your target consumers. These relationships can help humanize your small business and develop trust with your customers. This can help you increase sales and generate more traffic to your brand, either in-person or online.
How To Implement Your Own Small Business Marketing Strategy
Here is a list of steps to help you choose and implement your own small business marketing strategy:
1. Determine Your Assets
Determining your assets helps you understand what resources you already have working for your marketing efforts. It also helps you see where you can strengthen your marketing, or what might not be achievable with your marketing budget. Look at your current marketing channels, like your website, social media accounts, and email lists. How are they performing?
Let's say you have a strong social media following, but a weak email list. It might be more effective to focus on your social media marketing and make use of your current audience. Likewise, it might be better to strengthen your email list to have two powerful marketing channels at your disposal. Examining your assets helps you understand what's possible and the best way you can make your business grow and develop.
2. Examine Your Competition
Looking at your competition and seeing how they perform their marketing tactics can help you better understand your own marketing efforts. For instance, if you notice all your competitors run blogs, it might be beneficial to start your own blog to attract a similar audience. It's also possible that you might find holes in your competition's marketing campaigns. For instance, you might notice your competitors aren't very active on social media. Focusing on your own social media might capture parts of your audience competing businesses aren't targeting.
3. Establish Your Goals
It's important to determine your assets and competition before establishing your goals so you know what's realistic and achievable. For example, let's say one of your competitors has a well-established website with a lot of high-ranking content. If you try to create your own content marketing campaign to compete with them, it's good to know how long it might reasonably take to see positive results. Start by setting SMART goals. SMART stands for:
Specific
Measurable
Achievable
Relevant
Time-bound
Ensuring your goal meets these requirements can help you keep track of your objectives and determine if you can fulfill them. It can also help you understand if your marketing strategy might underachieve, so you can adjust your campaign and make the most out of your budget and resources.
4. Research Your Target Audience
Whether you already know who your target audience is or not, it's still important to research them thoroughly before creating your marketing strategy. Researching your target audience helps you understand how your customers interact with your business and how you can attract more of them to make a purchase. While researching, look at certain things like which social media platform they use, the common influencers they follow, and the specific content they enjoy consuming. This can help you create more effective marketing materials and attract more people to your brand.
5. Assess Your Budget
It's important for small businesses to understand their marketing budget so they don't overspend or lose too much if their marketing strategy fails. Keep in mind that not all strategies work. And others might just take more time than you think to be effective. Ensuring you have the budget to make adjustments or extend the time of your goal can help you solve any challenges that might develop. This can help your business stay financially confident in its marketing campaign.
Whichever marketing strategy you decide to use for your business, it's important to create realistic goals that fit within your budget. Having a smart approach to your business' marketing and creating an excellent strategy can help you make necessary adjustments to your advertising tactics and help your company succeed.
More from the author: